Eminem Marshall Mathers LP 2 Review: New Album Revisits Entire Career Stylistically and Creatively
Eminem Marshall Mathers LP 2 Review: New Album Revisits Entire Career Stylistically and Creatively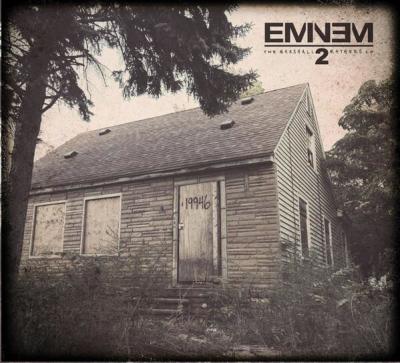 Eminem's new and highly anticipated album, Marshall Mathers LP 2, was released today, and from early reviews and most people's reactions to the leak, the thoughts are positive as the rapper brings back the blonde hair and unfiltered rapping.
Many felt that Eminem's last two releases were very different from the rapper's earlier work, which was praised for its harsh realities, creativity, and blunt nonchalance attitude to almost anything. Relapse was Eminem coming back from drug addiction and getting his feet wet after not putting out an album in almost six years, while Recovery was his return to dominance through a more mainstream route.
Marshall Mathers LP 2 had different expectations as it was named as a sequel to what is often regarded as his opus and a classic album, Marshall Mathers LP. Fans were longing to be blown away like the first time they popped in that classic record.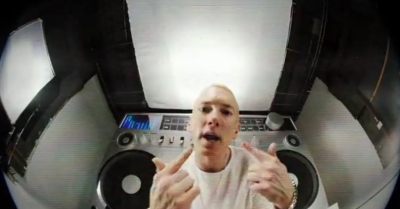 What MMLP2 manages to do so well is revisit his signature style from the early 2000s while update his flow and maturity for the 40 year-old sober, and more seasoned self. As the listener goes track by track they will be able to hear the influences and throwbacks to each of one his albums; quite literally as well too, because he uses a slew of samples from his catalog.
The guest spots on the album are great too. Em has Kendrick Lamar, Skylar Grey, Rihanna, Sia, Nate Ruess, and Jamie N Commons. Noticeably absent from the project are his long time pals and collaborators, 50 Cent and Dr. Dre, and even his Slaughterhouse buddies. However, this is something Eminem has always been good at, carrying an album by himself without the need for elaborate features.
Stand out tracks on MMLP2 are "Rap God," where he raps rapid fire quick double and triple time with the boasts about him being the greatest to ever rap clearly evident. "Evil Twin" is a great throwback to his mid-2000s days where he speak about his "twin" Slim Shady, who is back in full effect on this album. "Legacy" is a great ode to the story telling side of Eminem as it features a killer sample and beat and dives deep into his life.
Perhaps, the opening track is what is the biggest eye-opener to the album. "Bad Guy" is a seven minute-plus track that reintroduces the Eminem that everyone knows and loves. Think of the song as his "Bohemian Rhapsody" of sorts as the beat, flow, content, and focus of the song changes several times as the track touches upon almost every part of his career stylistically. Listeners also get acquainted with the infamous Stan's little brother.
Back on this album are all the skits that were missing in his previous album, as a few classics make a return, such as the disgusting Ken Kaniff.
Eminem also makes amends with his mother on the track "Headlights." Their tumultuous relationship has been documented quite publicly, and in this track Eminem reaches out his hand to say sorry and that he loves her. On "Stronger Than I Was," the rapper turns singer and croons on an all-out singing track. "So Far" pays homage to Detroit with an old school/country sounding jam. He experiments quite a bit with awesome classic samples and soft sampled vocal choruses and singing parts. It creates a nice dynamic and a unique listening experience.
Overall, to call MMLP2 a classic is a little premature, but if looked at for what it is, it is almost like a greatest hits of sorts, as the album touches on every part of Eminem's career. It has the darkness of the first MMLP, the psychoticness of the Slim Shady LP, the pin point precision of The Eminem Show, the playfulness of Encore, the rapid fire aggressive flow seen on Recovery and Bad Meets Evil, and some of the silly almost "head scratching" moments of Relapse.
MMLP2 raised the bar for an already excellent year in hip-hop, rappers, it is your move.
(WARNING ADULT LANGUAGE AND THEMES)
Tracklisting:
1. "Bad Guy"
2. "Parking Lot" (skit)
3. "Rhyme or Reason"
4. "So Much Better"
5. "Survival"
6. "Legacy"
7. "A******" feat. Skylar Grey
8. "Berzerk"
9. "Rap God"
10. "Brainless"
11. "Stronger Than I Was"
12. "Monster" feat. Rihanna
13. "So Far..."
14. "Love Game" feat. Kendrick Lamar
15. "Headlights" feat. Nate Ruess
16. "Evil Twin"
Bonus Tracks
17. "Baby"
18. "Desperation"
19. "Groundhog Day"
20. "Beautiful Pain"
21. "Wicked Ways"