Empire State Building Lights Up Red in Celebration of Republicans Winning Senate Majority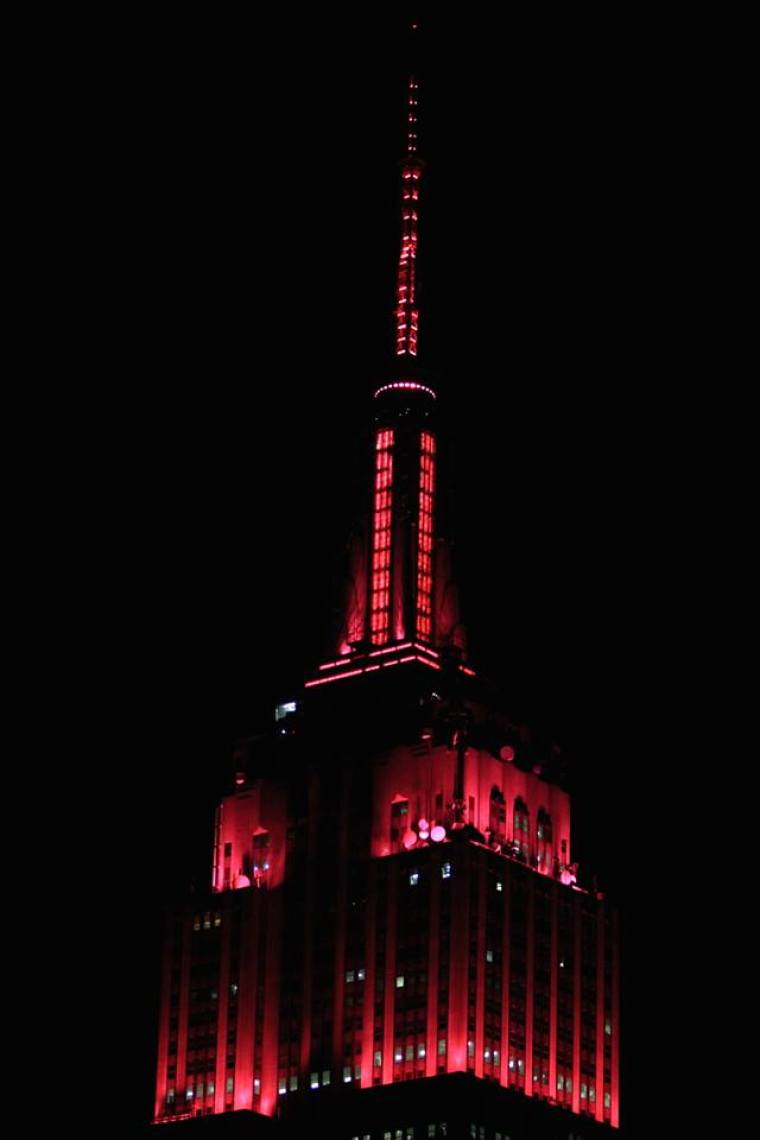 The Empire State Building was lit up in red Tuesday night marking the Republican Party's victory in gaining a majority in the U.S. Senate following midterm elections.
The historic New York City building went from being lit up in traditional red, white and blue to completely red after it was announced that Republicans had gained seven seats in the Senate.
The Republican Party might gain another Senate seat, for an eight-seat majority, if Alaska Republican Dan Sullivan is declared the winner over Democrat Sen. Mark Begich on Wednesday. And, if Republican Rep. Bill Cassidy wins the Louisiana runoff election against incumbent Democrat Sen. Mary Landrieu on Dec. 6, the Republicans will have a net gain of nine seats in the Senate.
"America has spoken, and our tower is shining in red tonight for the Republican Party, which has taken control of the U.S. Senate," notes the Empire State Building's Facebook page. "Thanks to everyone who participated in tonight's CNN election lighting with #CNNElection!"
The sweeping win gives Republicans the upper hand in the Senate after the party was marginalized six years ago by Democrats who pushed through the Affordable Care Act without a single Republican vote in Congress.
"For too long, this administration has tried to tell the American people what is good for them and then blame somebody else when their policies didn't work out," said Sen. Mitch McConnell, R-Ky., in his victory speech. "But this is not a time for celebration, it's time for government to start getting results and implementing solutions to the challenges facing our country, starting with our still-struggling economy."
The GOP will have around 246 seats in the House, according to a CNN projection.
Senate Majority Leader Sen. Harry Reid, D-Nev., congratulated the Republican Party and McConnell.
"I'd like to congratulate Senator McConnell, who will be the new Senate Majority Leader," Reid said, as he watched the Republicans win a series of tight races in Colorado, Iowa and North Carolina, along with blowouts in Arkansas and South Dakota."
This will make for the largest GOP majority in the House since the Republicans controlled 270 seats after the 1928 elections.
"Americans can expect the new Congress to debate and vote soon on the many common-sense jobs and energy bills that passed the Republican-led House in recent years with bipartisan support but were never even brought to a vote by the outgoing Senate majority," said House Speaker John Boehner, R-Ohio.