'Is This the End?' NYC Times Square Jumbotron Ad Linked to Megachurch Pastor, End Times Theology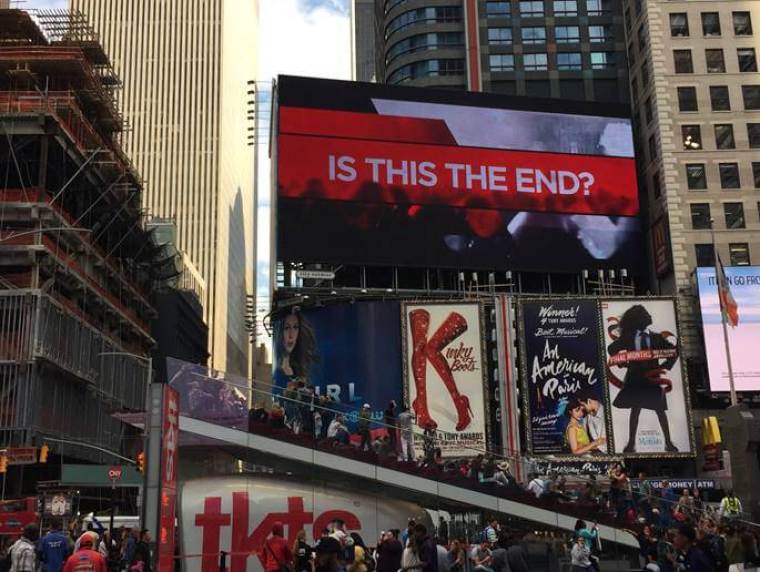 The latest book written by pastor and best-selling author David Jeremiah, head of Shadow Mountain Community Church in El Cajon, California, is being featured this month at the world famous Times Square in New York City.
The book, titled Is This The End? Signs of God's Providence in a Disturbing New World, is divided into two parts centered on two questions. The first asks if the end of America is near and the second asks if the end of the world is near.
In a statement released on Tuesday, Jeremiah said it's "easy to look at today's headlines, both in America and around the world, and get discouraged."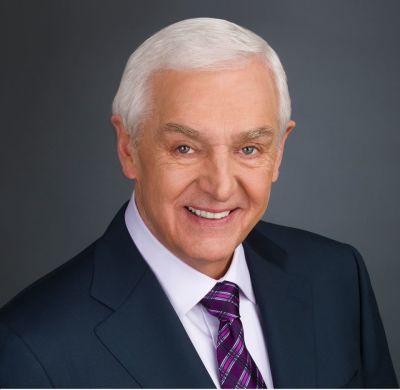 "It all goes back to Scripture," said Jeremiah. "When you think of ISIS or the resurgence of Russia there are clues in Scripture about what God thinks about these issues.
"There is incredible hope in the providence of God; in remembering that His plan is much bigger than terrorism, politics and America too."
The book's advertisement began running earlier this week and will continue to be seen by visitors to Times Square for two weeks.
"People don't realize that David Jeremiah, the Bible teacher, is one of the most read authors in America. … He just teaches the Bible and he teaches it well, and there are millions and millions of people in this country and around the world that respect and appreciate his Bible teaching," said Johnnie Moore, spokesperson for Jeremiah, in an interview with The Christian Post.
"HarperCollins Christian Publishing decided that this book was worthy of the same treatment that many of the most talked about things in America receive, which is real estate in Times Square," Moore said.
Moore also told CP that the commercial being used for the Times Square ad was produced by the same team at Jeremiah's television and radio ministry Turning Point, "which is the most widely circulated Christian radio program in the country."
Moore further described the ad as "a nod to the amazing creative genius of Dr. Jeremiah's ministry."
The Times Square ad comes the same week that Jeremiah's book is released by Thomas Nelson, a division of HarperCollins.