Episcopal Church in Decline? Denomination Loses Nearly 50K Members, Closes 69 Parishes
Episcopal Church in Decline? Denomination Loses Nearly 50K Members, Closes 69 Parishes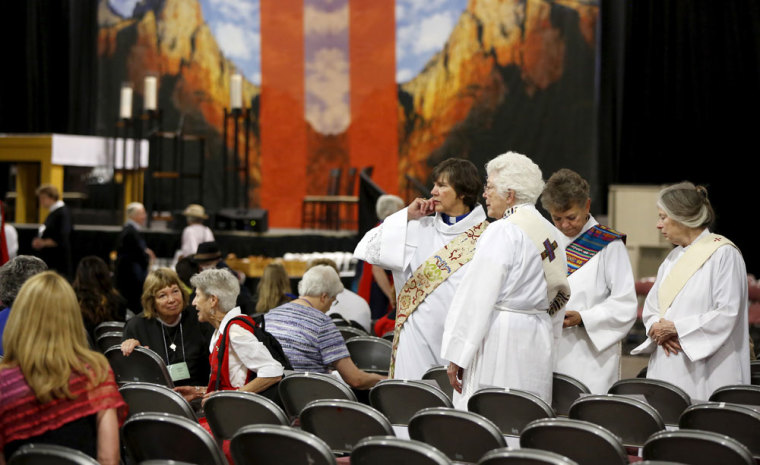 The Episcopal Church continues to experience losses in both church attendance and membership, according to recently released numbers from the denomination's Office of the General Convention.
From 2013 to 2014, active baptized members in domestic dioceses went from 1.866 million to 1.817 million, representing a loss of nearly 50,000 members.
The statistics reveal that in 2014 that average Sunday attendance was a little over 600,000 in domestic dioceses, down from approximately 623,000 in 2013.
2014's numbers are even more telling when compared with 2009, when the theologically liberal Episcopal Church had about 200,000 more members and over 80,000 more Sunday worship attendees.
Jeff Walton, Anglican program director at the theologically conservative Institute on Religion & Democracy, noted in a blog entry last week other aspects of decline for the Church.
"Other measures of Episcopal Church vitality also saw decline: the denomination reported the shuttering of 69 parishes and missions, down from 6,622 in 2013 to 6,553 in 2014," wrote Walton.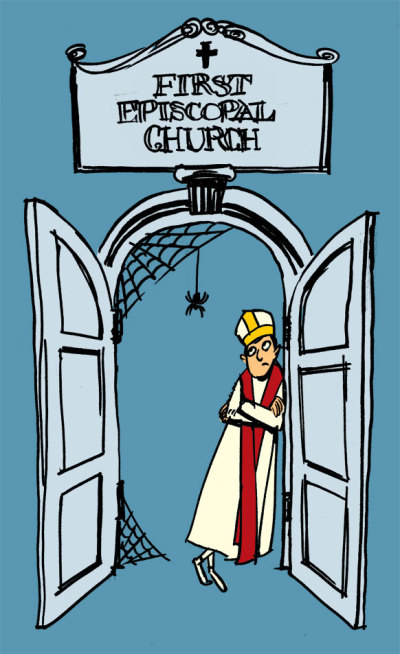 "Children's baptisms declined 4.8 percent from 25,822 to 24,594 and adult baptisms declined during the same time-frame from 3,675 to 3,530, a decline of nearly 4 percent."
The losses experienced between 2013 and 2014 are nearly double the roughly 27,000 fewer members between 2012 and 2013.
This is likely because of the actions of the Episcopal Diocese of South Carolina, the majority of whose members and leadership opted to leave the national denomination.
As a result of the November 2012 vote, the diocese and the denomination have been in a legal battle over numerous church properties, valued in the hundreds of millions of dollars.
The minority still loyal to the national denomination within the diocese have labeled themselves The Episcopal Church in South Carolina.
"Updated figures from TECSC show that the body has 6,387 active baptized members and an average Sunday attendance of 2,812 persons. This is down 77 percent from the 28,195 members and 12,005 attendance average previously reported," continued Walton.
"The Diocese of South Carolina has accepted an offer of oversight from the worldwide Anglican Communion's Global South and now functions independently from the U.S.-based Episcopal Church."
The release of the 2014 statistics comes weeks before the installation ceremony for the new Presiding Bishop of The Episcopal Church, The Rt. Rev. Michael B. Curry.
Rev. Curry gained headlines in June when the Episcopal General Convention elected him the first African-American presiding bishop in the denomination's history.
In an interview with Episcopal News Service in late June, Curry explained that he believed that now was the time for the Church "to reclaim its share in the Jesus Movement."
"Part of a presiding bishop's role in this mission moment is to help the Church to go where the congregation is, to bear witness to the Good News of Jesus," said Curry.