Episcopal Diocese Awarded $880,000 to Fight Obesity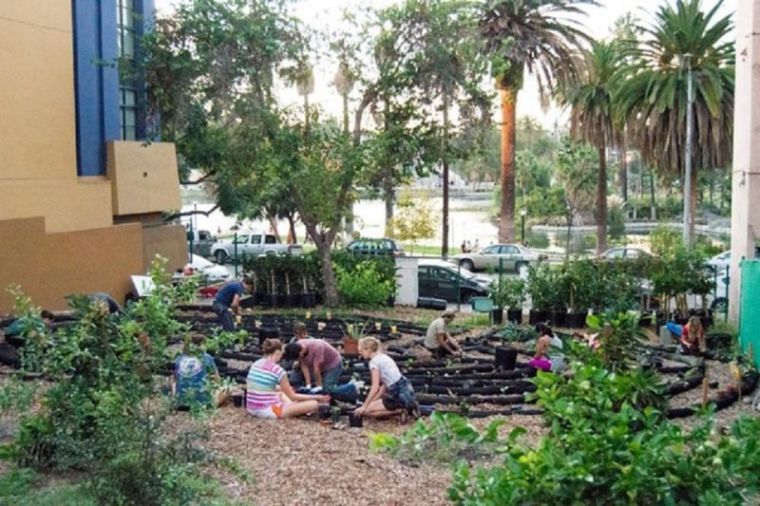 The Los Angeles County Department of Public Health has awarded an $880,000 contract to an Episcopal Diocese to help battle obesity.
Seeds of Hope, a ministry of the Episcopal Diocese of Los Angeles, was awarded the contract which began in December and will continue through September 2019.
Tim Alderson, executive director of Seeds of Hope, told The Christian Post that the center of the program is "garden-based nutrition and physical activity education in 10 low-income communities in Los Angeles."
"We install gardens at each site to teach people how to grow their own food and to provide fresh produce for our nutrition and cooking classes. The gardens also provide ample opportunities for physical activity," explained Alderson.
"In addition to the classes, we work with each site to improve the overall food environment at their location and the surrounding community. This involves improving the nutritional quality of the food served at each site and the food shared with the community through things like food pantries and meal programs."
Alderson told CP that this is not the first time Seeds of Hope has contracted with the LA County Public Health Department, having just completed an earlier three-year contract in which they received approximately $1 million.
"We just completed a three-year contract with the Los Angeles County Department of Public Health that was similar to this one in many ways except for the fact that we served twice as many sites across a much larger geographic area," continued Alderson.
According to its website, Seeds of Hope has three primary objectives: "coordinate a diocese-wide approach to food production and distribution for the benefit of the hungry and undernourished," "provide health and nutrition education within this context for those suffering from food-related ailments," and "provide support for congregations in developing garden-based programs for community outreach, congregational development, and spiritual practice."
The Episcopal Diocese was not the only entity to receive funding from the Los Angeles County Public Health Department to help lower the obesity rate.
California State University, Northridge received an $880,000 grant to help work alongside community organizations to improve the local diet and encourage people to exercise.
"The new CSUN health initiative will join forces with a Neighborhood Partners in Action project launched five years ago in Canoga Park by the university's Institute for Community Health and Wellbeing," reported the Los Angeles Daily News last month.
"It will include teaching basic skills such as cooking, reading food labels, shopping on a budget, growing fruits and vegetable and introducing low-cost and fun ways to get exercise. It will also pinpoint county resources to improve access to healthier foods and boost opportunities to be physically active from child-care centers to schools, parks and places of worship."
Support for these funding efforts from the County Public Health Department came courtesy of the California Department of Public Health and the U.S. Department of Agriculture.
In comments emailed to CP, a spokesperson for the LA Public Health Department explained that a total of 23 entities were given grants as part of their Champions for Change – Healthy Communities Initiative.
"Ultimately, the goal of the project is to reduce the prevalence of obesity in low-income communities by reaching people where they live, learn, work, play, shop, and worship," noted the department's spokesperson said, noting that the Episcopal Diocese was not the only religious entity to receive a grant. Glendale Adventist Medical Center, a hospital affiliated with the Seventh-Day Adventist Church, also received funding.