Erica Campbell Says Mary Mary Song Inspired Atheist Fan to Find Jesus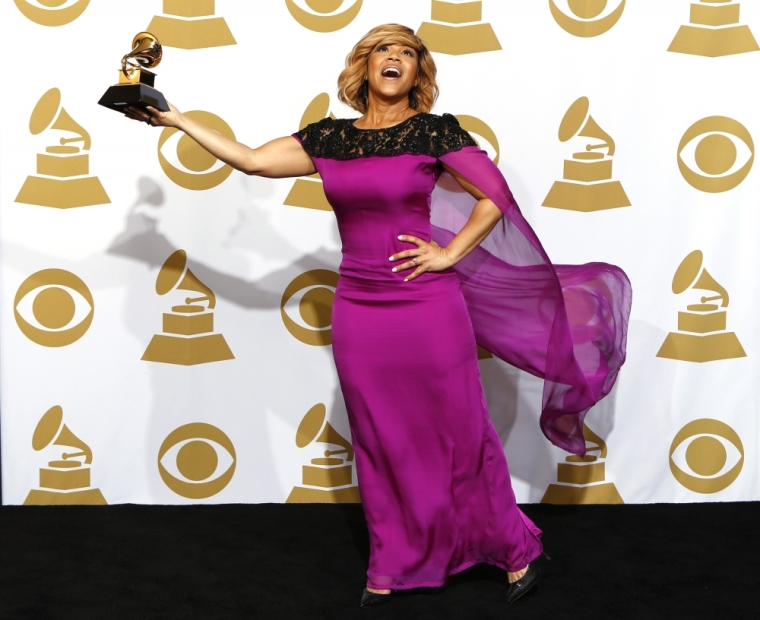 Erica Campbell, one half of Grammy award-winning gospel duo Mary Mary, recently opened up about faith and purpose while recalling how an atheist fan once got saved after listening to her music.
In an interview with Rollingout magazine, Campbell, who graces the latest cover, said that propelling people closer to faith through her music is validation from God that she's on the right track in fulfilling her purpose.
The "I Luh God" singer recalled a time that she and her sister, Tina, met an atheist woman who shared with them that she had found Jesus after hearing their "God in Me" song from Mary Mary's fourth studio album The Sound.
"Tina and I were doing an event called Women of Faith ... this girl came running up to us really frantic. She said that she was an atheist, but she heard "God in Me" in the club, and loved the song," Campbell told Rollingout. "She said that she went and bought the record, but when she listened to the first song she thought, 'I don't want no gospel record — what is this?' But because she loved "God in Me" so much, she listened to it and at first she thought that maybe she'll just go to church once."
She continued: "She ended up going to church and giving her life to God. It changed her whole life. ... To me, that's better than any award, a Grammy, or even a million albums sold. It's better than the most famous person in the world talking about how much they love my music. To change someone's life in that way is priceless. I think that's the kind of stuff that makes God happy. That's the only reason I do this."
Despite her continued success, the married mother of three has never forgotten her humble beginnings and she makes a conscious effort to use her celebrity platform to give back to the community as often as possible because she understands what it's like to have nothing.
"I remember being in college with absolutely no money," Campbell told The Christian Post last year.
"I was in hair school even though I knew I was supposed to sing. I was like, 'well, you know you've got to finance the dream' [so] I'm in hair school, I have no money. I have no gas in my car. Im scraping around my car to see if I have 35 cents for a 35 cent hamburger from McDonald's that was across the street from my college, and I would listen to 'Stand' by Donnie McClurkin. And so when people share with me that something that I sang was able to help them through that point ... oh God it's just so beautiful it makes it worth it."
Last year, the gospel music powerhouse, who first hit the music scene alongside Tina in 1998, debuted her first-ever solo album Help, which peaked at number one on the Billboard Gospel charts. In March of this year, she released her second studio album, Help 2.0, which features her latest single "I Luh God."
The track, produced by LaShawn Daniels, is among the first-ever to infuse gospel lyrics against a trap beat, and it made headlines back in March after it garnered mixed reactions. While some fans praised its unique Christian hip-hop sound, others struggled to grasp the concept, and the WE tv star said that ultimately she was "unbothered" by the criticism.
While the song initially sparked some criticism and minor ridicule, it appears as though Campbell is having the last laugh because in April, it peaked at No. 1 on the digital gospel song charts, shortly after its release.