Evangelical Pastor Facing 37 Charges of Alleged Rape and Abuse Involving 2 Children, One Boy, One Girl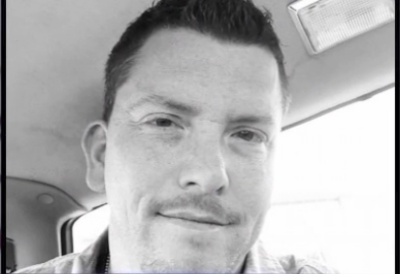 An Oregon evangelical pastor is facing 37 charges of alleged rape and abuse that involves two children — one boy and one girl.
James Daniel Worley, 37, served as the senior pastor at Powell Valley Church in Gresham and was arrested on Dec. 30 in Multnomah County following a Dec. 16 grand jury indictment. The sex crimes are said to have taken place 10 to 12 years ago.
Worley, who also worked as a Tillamook police officer, is now being held on $500,000 bail. The charges against him include 20 counts of sexual abuse, 11 counts of sodomy and three counts of using a child in a display of sexually explicit conduct.
Documents reveal that the alleged abuse took place between Sept. 1, 2002, and June 30, 2004, while the children were under the ages of 14 and 12. They also state Worley "did unlawfully and knowingly induce (the victims) … to engage in sexually explicit conduct for a person to observe" in the latter of the three charges.
Deschutes County prosecutors didn't reveal Worley's relationship with the victims but did not believe he was a pastor at the time during the incidents. However, they do suspect there might be more victims.
Worley tweeted out an inspiration message on the day he was taken into custody.
"Stormy weather has arrived. About to find out two-things: who our real friends are and how our God glorifies himself," wrote Worley on Dec. 30. "#Psalm35 #GlorytoGod."
A former member of his church spoke to Katu.com about the matter.
"It's really devastating," said Lily Prosch, a former member of the church. "Pastors are trusted individuals so why would you think to second guess a person like that?"
Prosch's mother worked as a secretary at the church and said her son still attends youth group at Powell Valley. She also said she believed Worley led prayer groups for youth at Sam Barlow High School in Gresham.
"That scares me," Prosch said. "My son is a student at that school and I would hate to think that (Worley) would have any further access to my child. If there is anybody else out there that was hurt by this man, please feel free to come forward and stand up for yourself and what happened, and say this isn't right, and I'm not going to allow this to happen."
Worley's time at the Tillamook Police Department lasted from September 2005 to November 2006. He was let go for misconduct, according to the station. One of his offenses included "unethical writing of citations," excessive Internet use while on duty, sexually explicit advertisements and unwanted sexual advances to a woman in a 911 dispatch center.
It is unclear if he was a professing Christian at the time of the offences.
The Christian Post contacted Powell Valley Church for comment but the church staff did not respond by press time.