The Evangelical Porn Star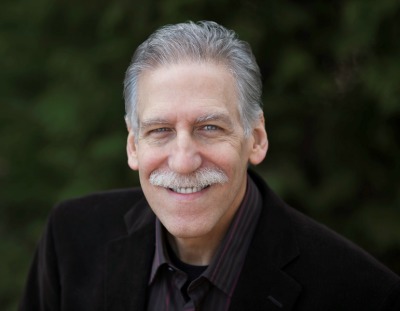 I'm not going to mention her name, nor will I link to her story. The last thing I want to do is point a struggling reader to a website that might draw him or her into temptation. Suffice it to say that the woman in question is reputed to be a well-known porn star in her home country (which is not America).
She was being interviewed on an X-rated TV show, when she explained that she had an "evangelical faith" and was a "good person at heart."
The host of the show was surprised by her comments, saying to her, "But how do you relate that to your work because people believe a porno actress cannot be evangelical and cannot be religious."
That's certainly a fair question. How, pray tell, do you reconcile having sex with multiple partners with being a person of evangelical faith? How do you reconcile being an object of lust to thousands of viewers with being a follower of Jesus?
Doesn't the Bible condemn adultery and fornication? Doesn't Jesus say that to lust after a woman is to commit adultery with her in his heart? Doesn't He also pronounce judgment on people who lead others into sin?
The porn star responded: "People are very judgmental. They try to make you conform in a way they think an evangelical should be because society says so."
What? It's being judgmental to say you can't commit sexual immorality for a living and serve God at the same time? It's society, rather than Scripture, that says that porn movies are wrong? The Lord has no issue with videos that degrade women, with videos that celebrate perversion, with videos that incite lust?
Not according to this young star.
"I think God sees inside our hearts," she said. "He judges the good and the bad things you do, and I do good things for people."
Yes, He sees our hearts, and He sees this woman as a poor lost soul in need of a Savior. She might be a very sweet person. She might do lots of good things for others. But she is a sinner in need of forgiveness, and what she does for a living is ugly in God's sight.
"I'm a good person at heart and that's what matters," she said.
Her holy Creator differs with her assessment. And this is where all of us can learn a lesson.
We can deceive ourselves as easily as we can deceive others. We may not be porn stars, but some of us are porn addicts. Yet, we say, "God sees my heart, and He knows I'm a good person."
Before I was a believer in Jesus, I was a heavy drug user to the point of shooting heroin at the age of 15. I stole drugs from a doctor's office. I even stole money from my own father. I had a terrible temper and would tear people up with my words. And I indulged the flesh every way I could.
Yet when my best friends came to faith and talked to me about the Lord, I said to myself, "If there really is a God, He knows I'm a good person. He knows if I see a homeless man on the streets, I'll give him some change. If I see an old woman entering a building, I'll open the door for her."
What deception. That's why the Scriptures say that every way of a man is right in his own eyes, but the Lord weighs the hearts (Prov 16:2).
Getting back to this porn star, she explained that, "My family don't have a clue about what I do for a living. I haven't told them, but to be honest, I really don't care if they find out."
In fact, her being a porn star isn't the big issue to her churchgoing family. They're upset because she divorced her husband and now lives with a woman.
She said, "My family was really shocked when they found out. It took them a while to accept because their evangelical beliefs and prejudice against gay relationships made it hard for them to come to terms with my decision."
So, the plot thickens. Not only is a she a porn star, but she's in a sexual relationship with another woman.
She said, "I'm prepared to live with anyone so long as they make me happy, and that could include finding love with a transsexual."
Who cares about the will of God? This is what you call living for self. Yet for this deluded young woman, it's all fine with the Lord.
As a teenager, she realized how much she enjoyed sex, especially when others were watching.
"I love my work," she said, "and I want people to appreciate and respect what I do. It's a job where I make good money and I am successful.
"I still have a normal life outside and when I get the chance, I go to church with a Bible in my hand."
As the old saying goes, deception is very deceiving.
But perhaps there's one more lesson to learn.
There are plenty of churches in America (and other nations) where you can be a porn star (or alcoholic or wife-beater or thief) and sit comfortably through sermon after sermon without the slightest feeling of conviction. You'll hear a pep-talk gospel or a feel-good gospel or a self-help gospel – it's all about me! – without hearing a call to turn from sin.
And carrying a Bible in your hand without taking the words of that sacred text to heart will do you no good at all.
Could it be, then, that it's not this porn star who is deceived? Could some of us be deceived as well? Could it be that some of us who are the quickest to condemn this lost young woman are the biggest hypocrites of all?
I pray for the repentance of this young, deluded soul. But I pray for our repentance as well. It's time we undeceive ourselves. Attending church services, Bible in hand, is no substitute for a holy life.