Evangelicals Praise Pope Francis' Visit to Pentecostal Church, Apologize for Evangelical Discrimination Against Catholics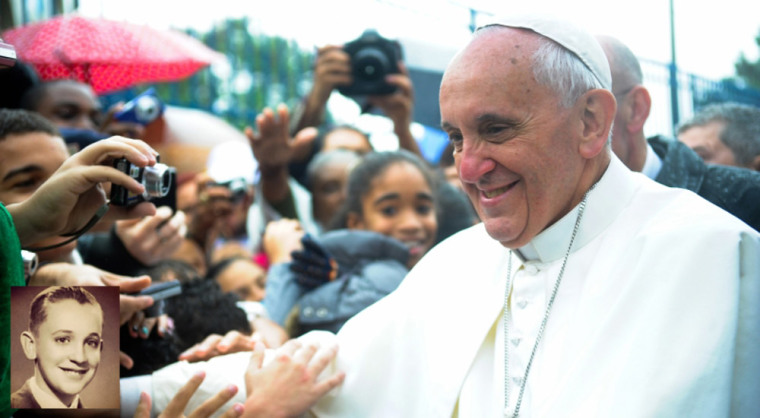 Pope Francis' first official visit to a Pentecostal church in Italy was praised by some evangelical leaders, who thanked the pope for asking for forgiveness for Roman Catholic persecution of Pentecostals in the past. The Secretary General of the World Evangelical Alliance, Rev. Dr. Geoff Tunnicliffe, in turn apologized for evangelical discrimination against Catholics.
"It is biblical and it reflects the message of Jesus…..so my hope is that this act of Pope Francis will send a strong message around the world, particularly to those countries where there are significant tensions between Catholics and Evangelicals," Tunnicliffe said regarding the pontiff's plea for forgiveness, Vatican Radio reported on Wednesday.
"But I also need to say this: I recognize that in history there have been situations where Protestants, including Evangelicals, have discriminated against Catholic Christians and I am really sorry for these kinds of actions, because while we can disagree theologically, this should never lead to discrimination or persecution of the other.
"We all need to acknowledge all our failings and ask each other for forgiveness and I think Pope Francis set a great example."
On Monday, Francis became the first pope to make an official visit to a Pentecostal church, after he visited the Evangelical Church of Reconciliation in the southern city of Caserta, Italy. He spoke before 350 worshipers at the church, and met privately with the Pentecostal preacher Giovanni Traettino, an old friend.
"Among those who persecuted and denounced Pentecostals, almost as if they were crazy people trying to ruin the race, there were also Catholics," Francis said, referring to Italy's fascist regime when the Pentecostal practice was forbidden.
"I am the pastor of Catholics, and I ask your forgiveness for those Catholic brothers and sisters who didn't know and were tempted by the devil."
Francis acknowledged that some would be surprised at his visit to the Pentecostal church, but said that he considers evangelicals to be his "brothers."
"Someone will be surprised: 'The pope went to visit the evangelicals?' But he went to see his brothers," the pope said.
Tunnicliffe, who has served as WEA CEO/Secretary General since May 2005, representing close to 650 million Christians around the world, noted that the 'official conversations between Catholics and Evangelicals are an essential part of the ecumenical journey,' but building 'trust and friendship leads to a deepening of those theological dialogues.'
He added that building relationships in the Christian body is very important: "Jesus, in John 17, clearly calls us to be one and I think for those outside the Church, it's important for them to understand that while there are differences within the Christian denominations, at the core we have so many areas of communality…."
WEA global ambassador Brian Stiller revealed that Francis had shared of his planned visit to the Pentecostal church in late June following a private meeting with several evangelical leaders.
"He listened and then told a remarkable story," Stiller said. "In his years in and out of Rome, he became friends with an Italian pastor. In time, he came to learn that the church and pastor felt the power and presence of the Catholic Church, with its weighty presence, obstructing their desire to grow and be a witness. So he decided to visit the church and offer an apology for the difficulty brought to their congregation."
James Robison, a founding pastor and televangelist with his wife, Betty, of the LIFE Outreach International, who was also present in the June meeting, told the National Catholic Register that he believes the pope wanted to work on a path for healing for the wrongdoings of the past.
"He thinks there was reason to apologize to this group, and I clearly got the impression [he seeks to apologize] to evangelicals and Protestants in other parts of the world where Catholics had in any way been unkind [to them]," Robinson said.
Tunnicliffe also had the opportunity to spend some personal time with Pope Francis, and said:
"I have discovered through years of building relationships of trust and friendship that you can have a deeper and more authentic dialogue."
He added: "It really matters to us at this global level, to have understanding on what each of us can do when one group is harassed by the other. This we will seek to do in our growing working relationship with the Vatican."