Most Evangelicals Say Religious Freedom Is 'What Makes America Great,' Barna Survey Finds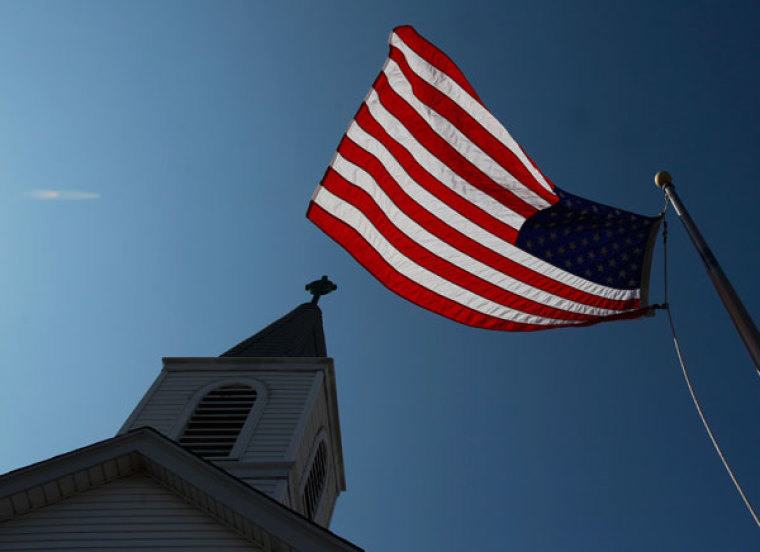 A majority of evangelicals say religious freedom is what "makes America great," according to a recent Barna study that asked Americans what they love most about their country.
Barna said its poll, published Monday that surveyed 1,015 adults between June 5–9, with a margin of error of plus or minus 3 percentage points, at the 95 percent confidence level, was based in part on President Donald Trump's slogan "make America great again."
"The main thing Americans love most about their homeland is the opportunity to live the 'American Dream.' Almost one quarter (24 percent) chose 'the opportunity to become who you want to be/'the American dream,' followed by four pillars of the American political apparatus: the Constitution (21 percent), free speech and a free press (21 percent), freedom of religion (20 percent) and democracy (20 percent)," Barna said, explaining that the results are based on respondents' top two choices.
America's "Christian origins and values" was selected as one of the top choices by only 11 percent of respondents.
Evangelicals differed from the rest of American society in their responses, with over half, or 53 percent stating that freedom of religion is what makes America great. Forty percent of evangelicals also voted for America's Christian roots option, which was significantly higher than the national average.
At the bottom of evangelical choices were the Bill of Rights, at 2 percent, and freedom of speech/freedom of the press, at 6 percent.
"Practicing Christians similarly value religious freedom (34 percent) and Christian heritage (23 percent), but share more in the rest of the country's level of pride about the Bill of Rights (10 percent) and freedom of speech/free press (13 percent)," the study added.
Political differences were also notable. Thirty percent of conservatives selected the Constitution as one of the top factors that makes America great, which was double compared to liberals, at 15 percent. Conservatives also picked military strength above other factors, at 12 percent, compared to only 3 percent of liberals.
Liberals placed free speech, at 27 percent, and diversity, at 22 percent, above the Christian values of America, which received only 3 percent support.
A separate Public Religion Research Institute survey from October found that as a whole, Americans are growing in pessimism about the direction of the country, with as much as 74 percent of respondents stating that the nation is heading down the wrong track.
"More than nine in 10 (92 percent) Republicans say America is headed down the wrong track, a view shared by about eight in 10 (79 percent) independents and close to six in 10 (57 percent) Democrats," PRRI said at the time.
"Pessimism about the direction of the country is considerably higher today than it was at this time during the 2012 presidential race, when 57 percent of the public said the country was off on the wrong track," it added.