Evangelist Scott Dawson on Running for Alabama Governor: Noah's Ark 'Was Built by Amateurs'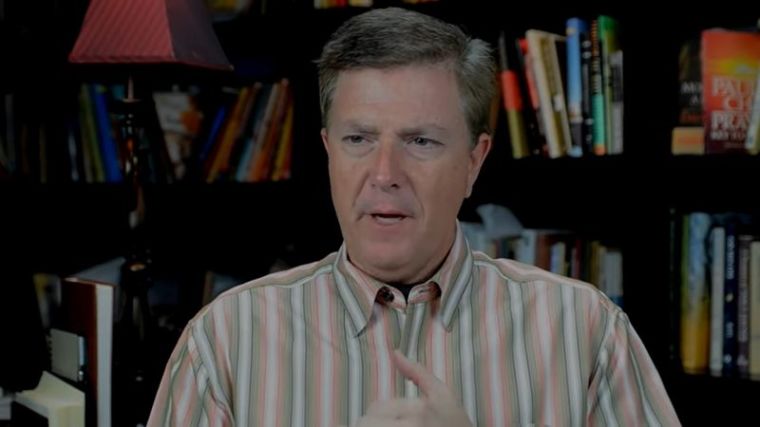 Evangelist Scott Dawson, who is running for Alabama governor but first faces a Republican primary in June, has said that he does not want to be known as a politician despite his aspirations.
"I don't want to be a politician," Dawson said in an Al.com article on Thursday.
"I want to be a public servant. The ark was built by amateurs. The Titanic was built by professionals," he added, using a popular saying that refers to Noah's Ark in the Bible.
Dawson has been leading Christian crusades for more than three decades, including large prayer rallies at baseball parks and football stadiums.
Some of his notable rallies have taken place following NFL games, such as one between the St. Louis Rams and Buccaneers in Tampa Bay in 2012, and another one at Samford University and Spain Park High School.
He has also participated in large conferences, such as the 2013 Connect Conference for up-and-coming evangelists hosted by Luis Palau.
Walt Merrell, district attorney for Covington County, noted that Dawson has been "running a million-dollar corporation serving the entire state," referring to the Scott Dawson Evangelistic Association, which has an annual budget of $3.6 million.
According to the ministry's website, the SDEA was founded in 1987 with a mission to "advance the Kingdom with the saving message of Jesus Christ."
Speaking about the upcoming primary, Merrel said that the evangelist "is the potential Cinderella story of this election."
"I don't believe there's anybody out there more connected with the people than he is. He has such a strong network throughout the state, and it's based on personal relationships that he's spent a lot of time developing," he added.
Dawson has been engaged in various social issues, and recently backed proposals to arm teachers to prevent school violence, given that the teachers have proper training and volunteer to be armed.
"I preach life change," Dawson said. "There has to be a turning point. Alabama's at a turning point. Alabama needs good news. I share good news. Maybe we need a governor who's an evangelist."
The Republican candidate has also called for drug testing in all public schools in Alabama, arguing that drug addiction is "holding a generation hostage."
"Drug addiction doesn't know a gender, a race, a socioeconomic status. Every family that I speak to in a setting has got someone ravaged in their family by drug addiction and I'm tired with it. We have to do something about it," he said earlier in April.
Dawson has faced some controversy recently as well, however. Fellow evangelist Acton Bowen, who was arrested earlier this month on child sexual abuse charges, had been used by Dawson as a speaker in his past evangelistic events, Al.com reported, and was listed on the board of advisers for Bowen's ministry website.
Dawson explained that he was not aware that he was ever listed as one of Bowen's advisers, however.
"I never noticed anything that caused concern — but I was not on his board," the Republican candidate said.
He added that the arrest and accusations against Bowen were "heartbreaking."
"When I got the news it surprised me — then I had to decide how to respond. Preacher? Politician? Neither. We respond as a follower of Christ. When I heard that I was listed as an adviser to him, it was a total surprise, but again, I am the least impacted. Let's pray for Acton and his wife," he urged his campaign team.
"Pray for the family. We don't know what has happened or the result that will take place. All we know is that every time this happens it causes the world to doubt. Let's commit ourselves to be found faithful."