Everything Really Is Going to Be Okay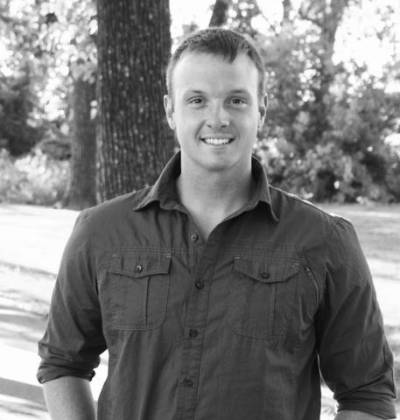 Jon Bloom, co-founder of Desiring God, wrote the following sentence in one of his articles last November: "There's only one solution to anxiety: the assurance everything is going to be okay."
This really is what our troubled hearts need to know. Yes, we need to believe God is in full control over every present or has-not-yet-happened circumstance that provokes anxiety in us. But even more than we need to believe God sovereignly rules over all things, we need to believe he is wholly and unendingly good toward us in all things.
I'm sure most of us are well acquainted with Romans 8:28: "And we know that for those who love God all things are working together for good."
The following verse defines for us exactly what this "good" is: "for those whom he foreknew he also predestined to be conformed to the image of his Son" (Romans 8:29; emphasis mine).
God works all things, including hard and painful things, together to make us like Christ — which is the greatest kindness he can do for us. Enjoying and reflecting the glory of Jesus is the ultimate purpose for which we were created. And as God fulfills this purpose in part through the refining fires of trials, our joy in him and love for him soar increasingly higher. We will always come out on the other side of difficult circumstances looking more like Christ and enjoying him more fully.
However, though I believe I will be okay when I exit trials, I do sometimes worry about how I will fare in the midst of them. I fear my joy and peace may completely dry up as I endure whatever painful situations lie ahead in my future. Will I have the emotional fortitude to not crumble under their weight? Will my soul be strong enough to enjoy and worship God amidst the suffering? Will God be good to me in the trials as he allows their fires to refine me? These are the questions I ask myself — the ones that cause me the most anxiety.
The Holy Spirit, through the Scriptures, speaks so many soothing words to my worries. Words like these in Psalm 43:
"When you pass through the waters, I will be with you;
and through the rivers, they shall not overwhelm you;
when you walk through fire you shall not be burned,
and the flame shall not consume you." – Psalm 43:2
I can't help but think of Shadrach, Meshach, and Abednego as I read the imagery in this Psalm. King Nebuchadnezzar had these three men thrown into a fiery furnace as punishment for their faithfulness to God. But when the King's counselors looked into the furnace, they saw four men. The fourth they described as looking like "a son of the gods" (Daniel 3:25). This man was, in fact, the Son of God — and not only did he accompany his faithful followers in the furnace, but he also kept them from being consumed by the raging flames within.
I don't think we can draw from this isolated event the conclusion that God will never let trials hurt his people. Trials can hurt us. They can even kill us (think terminal illnesses or being beheaded by ISIS terrorists). But I do believe we can rightly conclude, based on the whole of Scripture's teaching, that:
1. God is present with us in a unique and powerful way as we endure trials

2. God sustains and even increases our faith and joy as we endure trials.
Paul once described how God comforted him and his companions in the midst of their affliction:
"Blessed be the God and Father of our Lord Jesus Christ, the Father of mercies and God of all comfort, who comforts us in all our affliction . . . For as we share abundantly in Christ's sufferings, so through Christ we share abundantly in comfort too."- 2 Corinthians 1:3-5
He goes on to talk about how this affliction forced them to rely solely on God:
"For we were so utterly burdened beyond our strength that we despaired of life itself. Indeed, we felt that we had received the sentence of death. But that was to make us rely not on ourselves but on God who raises the dead." – 2 Corinthians 1:8-9
And he concludes by rejoicing in God's past deliverance and expressing his confidence that God will deliver them yet again:
"He delivered us from such a deadly peril, and he will deliver us. On him we have set our hope that he will deliver us again." – 2 Corinthians 1:10
Just as God was faithful to comfort Paul in his pain, God is faithful to comfort us in ours. Just as God was faithful to be enough for Paul in his difficulty, God is faithful to be enough for us in ours. Just as God was faithful to deliver Paul from deadly peril, God is faithful to deliver us — even if that deliverance comes in the form of our physical death (Philippians 1:19-21). Wherever we are and whatever terrors we face, God will not forsake us. He will not let us crumble. He will not let us lose hope. He will draw in close to us with all his comforting, joy-producing power and ensure that we will, no matter what, be okay.
Originally posted at moorematt.org.
Matt Moore is a Christian blogger who was formerly engaged in a gay lifestyle. You can read more about him at www.moorematt.org.