Ewan McGregor on His Portrayal of Jesus Christ in 'Last Days in the Desert'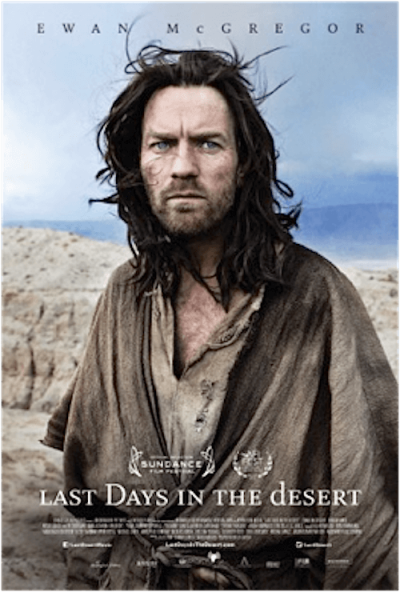 Being the latest actor to take on the high pressure role of portraying the son of God, Ewan McGregor says when he agreed to star in "Last Days in the Desert" he decided not to focus on the Divine nature of Jesus Christ.
"The film is very much about the human side of Jesus, because I don't know how you go about shooting the Divine side," McGregor told the New York Daily News. "I did quite a bit of research on Jesus going in … reading all these books about who Jesus was and who He wasn't and that wasn't helpful to me."
The movie will open on May 13 and tells the story of Jesus Christ being tempted by the devil while wandering in the desert for 40 days. Instead of focusing on Yahushua, or Jesus in Hebrew, as a higher power, the 45-year-old McGregor, who also plays Satan in the film, explained how he got into character.
"When I stopped reading and I just started to think about a man who was communicating with his father, and was frustrated with the lack of response, that's when I found Him," he said.
While the Scottish actor focused on Jesus as a human being, he also didn't ignore the Messiah's Divine nature when taking on the role.
"There's never a moment that He's uncertain of His faith," McGregor previously told Yahoo Movies. "I played Him as the son of God and a man who is in the desert for 40 days and 40 nights to meditate on His path, the path ahead of Him, which is to go out and preach and dedicate His life, ultimately and completely, to spreading the Word of God, His Father."
He also previously spoke about his approach to differentiating between Jesus and Satan in the film.
"I played them as he's the devil and He's Jesus. A lot of what the devil is saying to Jesus is trying to create doubt and [expletive] with him, really," he said. "But that being said, I was never trying to suggest that this was just another sort of Jesus' doubt. I always imagined that they really were two different people."
For McGregor, it made absolute sense to portray both roles.
"It could have been a different actor, it could have been represented by a more classical horned-winged creature," McGregor told the Daily News. "But because the devil's role in the story is to mess with Yahushua … how do you not trust the words that seem to be coming out of your own mouth?"