Ex-Congregant Busted for Stealing Church Computer After Demanding Removal of Porn Blocker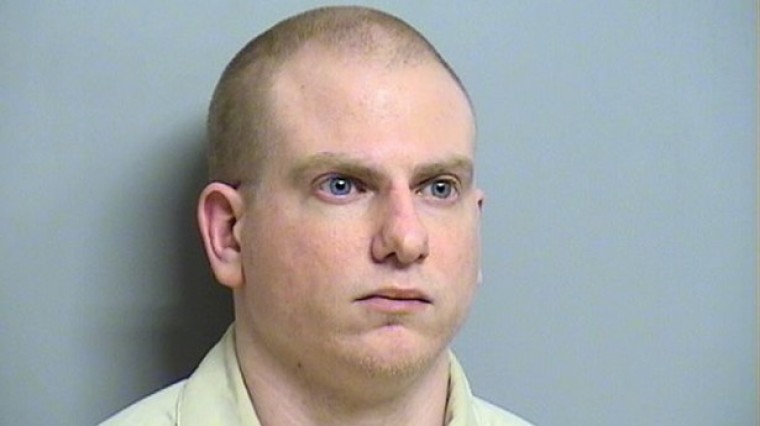 Troy Ridling, 29, an ex-congregant of the Owasso First Assembly of God who stole a computer from the Oklahoma church in July, was busted by police after he tried to access pornography from the machine.
A KRMG Radio report, noted that the church employee who owned the computer had told police that the crime had to have been committed by someone familiar with the church's layout because there were no signs of forced entry and the thief did not take anything else but the computer.
And the employee was right.
"He attended here a few times years ago," said Pastor Bruce McCarty of the Owasso church in an interview with The Christian Post on Monday after Ridling was collared by the Owasso Police Department (OPD).
McCarty, who said he hadn't seen Ridling in about five or six years, said the investigation was still ongoing but from what he heard, Ridling claims that he "was just going by and checking to see if the doors (of the church) were open and maybe one didn't latch completely and he tried the door and he saw a computer in an upstairs area and took it."
The police had no clue as to who took the computer until the church employee was contacted by tracking software company Covenant Eyes which explained that someone had been trying to access pornography on the missing computer.
Ridling reportedly contacted Covenant Eyes and asked them to remove the Internet monitoring software from the computer. The request wasn't granted but police were able to track him down from the call.
Although he was caught with the computer in his home, Ridling tried denying he had taken it until he finally relented and confessed to the crime.
While he had somewhat gotten used to surprises in the church, Pastor McCarty said he did not expect Ridling to behave in the manner that he did.
"You know, I've been around long enough in ministry. I've had many surprises in my life. From everything from years ago to Jimmy Swaggart's failure. People have the ability to do a lot of different things if given the opportunity. It was not something we expected. I haven't had contact with him in five or six years probably so his name would not be on my radar anyway," said McCarty.
He also noted that contrary to some reporting, the church did not install Covenant Eyes.
"The fellow on our staff who has that computer, that was something he put on there on his own initiative; that wasn't something the church put on there. He and his wife have made that a part of their routine. It's kind of a safeguard," he said. "A notification came to the man's wife to let them know that someone had visited an inappropriate website."
As to how they might get involved with Ridling's rehabilitation, McCarty said: "The law will kinda play out how it plays out. There is no specific plan."