Ex-Gay Therapist Responds to SBC's 'Reparative Therapy' Stance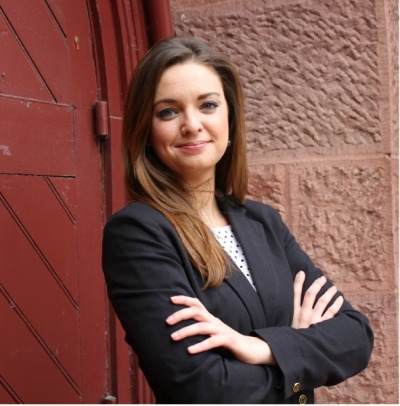 Did you know that September is ex-gay awareness month? Honestly, I did not realize such a commemoration took place either until last year. I received an invitation to attend the first annual Ex-Gay Awareness Month Conference hosted by Voice of the Voiceless, Parents and Friends of Ex-Gays and Gays, and Equality And Justice For All. This introduction coupled with stories shared by some of the most courageous men and women I've yet to encounter illumined me to the love and support the ex-gay community deserves as they face tremendous hostility from gay activists.
But it's not just gay activists who belittle the ministry of ex-gay awareness advocates, therapists and support group leaders. By now you've likely heard RNS News report that Dr. Russell Moore has supposedly "denounced reparative therapy" for same-sex attracted individuals who wish to change their sexual attractions and join the ex-gay community. But if you read all of Moore's statements, you cannot find him downright rejecting sexual orientation change efforts (SOCE). Instead, he's putting therapy in its place on the hierarchy of healing, as I explained over at The Christian Post while rejecting that notion that the solution is ultimately change.
Unfortunately, the voices not heard in this sudden revival of debate are those within the ex-gay community, many of whom have used therapy for wise counsel, accountability and healing.
Perfectly named Voice of the Voiceless (VOV), this non-profit advocates for "the rights of former homosexuals and encourages faith-based communities to love and support individuals dealing with unwanted same-sex attraction." VOV's co-founder and President is Christopher Doyle, an identifying ex-gay now husband, psychotherapist, educator, author, and an advocate whose ministry I have grown to greatly respect over the past year.
Because of the deeply emotional attachments to discussions regarding sexual orientation change, it is vital we hear from those whose lives and work are affected by such efforts. Please read Doyle's thoughtful, personal reflection in its entirety shared to me via email. Below is Doyle's official response:
First of all, I think it's important we don't speak in sound bites on an issue as highly complex as sexuality. Russell Moore's comments should be respected as a leader in the Southern Baptist church, and there is much to applaud with what he said. Any time the church at large seeks to elevate the dialogue on homosexuality, there will be ground gained as well as significant controversy and feelings hurt.
No doubt, Moore's acknowledgement of the church's failings in their ministry towards those who experience same-sex attractions (SSA) is important, both in our respect for the dignity of all people, but also, in our understanding that people who experience SSA have been condemned from the pulpit and mistreated, misunderstood, and marginalized for feelings they did not choose.
Moore's comments that the "idea that one is simply the sum of one's sexual identity is something that is psychologically harmful ultimately" is a statement I completely agree with – my clients come to me and my colleagues distressed about unwanted homosexual feelings, but it's not the sexual feelings we treat or seek to change. Homosexual feelings are often the result of underlying sexual trauma or emotional detachment from same-sex peers and parents – when individuals realize the source of their feelings and pursue healing in their lives, change happens.
Change happens in the pews, and change happens in the counseling office. I don't think we should limit God's power to heal, transform, and change – after all, if God is the source of all truth, then why can't He use psychology to help us heal?
This past Monday night, I worked with over twenty Christian men from all over the world who are conflicted about their unwanted SSA in an online support group called Joel 2:25. These men are confronting their wounds, healing with other Christian men, and learning to form emotionally healthy relationships with other men. God is at the center of this therapy, because these men are surrendering their sexual desires for a higher pursuit – and that is not heterosexuality, it's healing, and God is in that safe place. In my work with the International Healing Foundation, so much of our ministry is dedicated to working with church leadership to help them better understand how to minister to those who experience SSA – we're helping them transform their pews from one of judgment and condemnation to hope and healing. This is not a "utopian idea" of changing people, but rather, loving them where they are at and helping them pursue healing. My desire is for Russell Moore to sit down with me and so many of these men that I know who's lives have been transformed because of Christian therapists who understand how to help those struggling with unwanted SSA so we can better help the church in their ministry towards those struggling with homosexuality."
For more information about Christopher Doyle, Voice of the Voiceless and how you can help support the ex-gay community, please click here.
Chelsen Vicari serves as the Evangelical Program Director for the Institute on Religion and Democracy. She earned her Masters of Arts in Government from Regent University and frequently contributes to conservative outlets. Follow her on twitter @ChelsenVicari.