'You don't need to be straight to come to Jesus': Ex-lesbian details her journey to Christ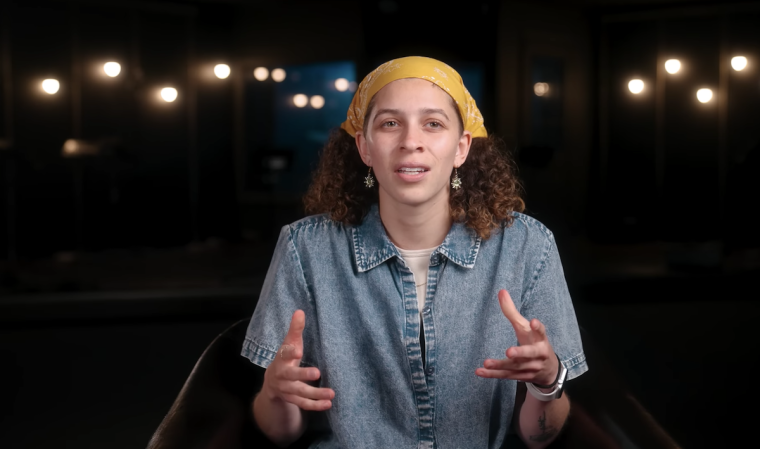 Kirsten Searcy's road to Jesus wasn't exactly an easy one.
In a June 1 episode of Delafé Testimonies, a YouTube channel with over 300,000 subscribers that aims to "create the world's largest archive of Jesus testimonies," the 23-year-old shared how she once used sexual intimacy with different women as a coping mechanism for her emotional pain and past trauma.
Amid an identity crisis, Searcy said she found Jesus and was delivered from homosexuality a short time later.
"I was delivered from perversion and lust and homosexuality," Searcy said. "I was being delivered from these demonic spirits."
Searcy said Jesus first helped her heal from her painful past before He delivered her from homosexuality. She warned that it's "a scam when people feel like they need to be completely straight before they come to know Jesus Christ." 
"That is a scam because Jesus Christ walked into my life, and I was dirty. You don't get clean before you get into the shower. … That doesn't even make sense. No, you get into the shower to get clean. … You come to Christ, and He will love you clean. I promise. And we are covered by His blood. We are cleaned and purified," Searcy explained. 
Abuse and rejection
Searcy revealed she was sexually abused as a young child and first kissed a girl around the age of 8 or 9.
"My sexual organs were awakened at a very, very young age. … I was that kid in elementary school that knew about sex … because I was introduced to it. I would go home, it was on the TV. … I could hear my parents. You know, I just kind of put it all together at a young age, and other kids were talking about it too," Searcy said. 
Despite being born into a two-parent household, Searcy experienced a sense of detachment from her father. He primarily dedicated his time to working and providing for the family rather than offering her and her three siblings the nurturing love and affection typically associated with a father figure.
"I felt like it really made me kind of [feel rejection] and resentment because I didn't get what I needed from a father. I didn't get the correct love. I got material things. I got new shoes, new clothes for school. I got money for the weekend to go with my friends," Searcy said.  
"But I never got that listening father, like that Father, who would say, 'We're going to pray or … we're going to instill certain things in you.'… He was also abusive too. So it was like, whenever I did see him, it was more of him laying his hands on me because I wasn't doing this or I wasn't doing that," she continued.  
"I always resented him. And I always had an attitude towards him because I'm like, 'Well, you're never here. How are you going to tell me I'm doing wrong?'" 
Searcy devoted a significant amount of time socializing and engaging in sports activities with the boys in her school. However, she faced rejection from many of them, who regarded her more as a "buddy" or a friend rather than a potential romantic partner.
"I kind of steered away from the boys. And since I wasn't getting what I needed from my dad, I was resenting boys altogether. … I got bullied because I had a flat chest [and] I had no butt. … I was always so athletic, that they didn't see me as, like, somebody that they would want to date," Searcy recalled.
"I was outcasted, pretty much. And they liked the girls that did the makeup and wore the little tight stuff. That was never me. … I was like, 'Dang OK, like I'm not good enough or I'm not cute enough.' I was like, 'OK, I don't like who I am.'"
"I internalized all of that. I internalized the bullying. I internalized the rejection. And I internalized the insecurity that was brewing inside of me. So I was like, 'I'm just going to change my whole identity.'"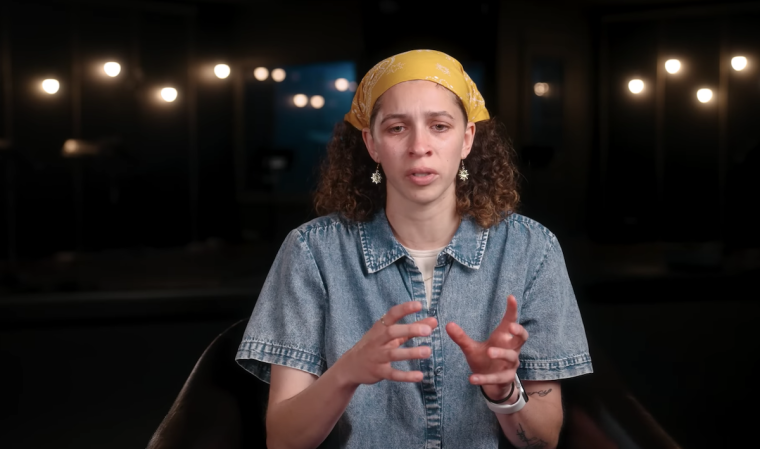 False identity crisis  
In middle school, Searcy began to wear only male clothes and cut her hair "like a boy." She said she began identifying as a lesbian and suppressed the part of her that was interested in boys romantically.
Searcy joined the women's basketball team, where there was a "culture of gay basketball players." By 12 years old, she had her first sexual encounter with another female. 
"I was sleeping with girls on my team. I was kissing girls on my team. We were all doing things in secret. We're having orgies. It was like that's what we did when we had sleepovers. ... And it would just be nasty," Searcy said. 
"I knew that it was wrong because I'm like, 'I'm going against my natural feeling.'… So I was always like, 'I know I like boys. [But], I'm forcing [myself towards] learning this behavior. I'm learning this because I'm influenced by other people.' But it's like I'm hiding that rejection. But I knew it was wrong," she said. 
At age 16, Searcy's father died unexpectedly, which left her with a lot of guilt.
"Losing a parent was hard for me because I'm like, 'OK, I already know I didn't have a relationship with him.' I said so many things that I wish I could have taken back. I wish I could have done this. I wish I could have done that. And it hurt me," she said.  
In an attempt to forget the pain from losing her father, Searcy said she spent her last year of high school preoccupying herself with playing basketball.
"I went into college with a girlfriend. I ended up cheating on her. I had sex with another girl. And that just kept continuing," Searcy recalled. 
"I was honestly breaking. I was depressed. I had anxiety. I was having panic attacks. And I was controlling and manipulative and just a bad person. I was an ugly person … from this wound [but] I didn't know what was going on. I didn't know if it was from not grieving my dad or what it was. … I was trapped." 
Battling addiction 
After graduating college, Searcy struggled with depression. 
"I was addicted to weed, addicted to porn, addicted to women, addicted to sex. Just anything to literally get out of this feeling," she said. 
Searcy's life suddenly changed one day after she had a dream where she encountered Jesus. After waking up from the dream, she remembers feeling different but wasn't sure why. 
It wasn't long before she had a second encounter with Jesus, where she felt Him stitching up her heart. Her curiosity led her to listen to worship music and spend time with God daily. 
"He showed up every morning. … He's showing me things that I need to heal from. We really started with the death of my father. Everything that had just come from that. We didn't start with my sexuality first. He was like, 'No, just let me love you back to life. Let me love you. Let me give you grace. This is what I have done for you,'" Searcy recounted. 
After some time learning about Jesus, Searcy began to desire a life away from lesbianism. 
However, she also started a new job where she met a woman she became romantically involved with. She also began spending less time with God. 
'Daughter of the King'  
As Searcy entered a romantic relationship with the woman, she began to notice a void in her life — a longing for the deep connection she once felt when devoting extended periods to worshiping God and immersing herself in His Word. Overwhelmed by this yearning, she reached a point of "desperation" and fervently prayed to God, earnestly seeking His presence and guidance to reintegrate Him into her life.
"I'm just declaring things, and I'm just asking Him like, "Please, like I just want to be forgiven. I just want to love You again. I just want to know what it's like to be a daughter again,'" she recalled. 
"He was like, 'Just spend time with Me. … Just an hour in the morning again,' because I was off my routine. … In the secret place, that is where we really dealt with [my sexuality]."
Searcy rededicated her life to Christ, and He delivered her from homosexuality. Now, she is constantly reminded by Jesus that she is a new creature in Him. 
"Thank You, Lord. I'm kind of going with the flow and letting Him mold me into what He wants to mold me into. I'm not the person that used to dress like a boy. … He's just changing my desires," Searcy said. 
"I want to look like a beautiful woman. You know, like, I don't want to look like how I used to. I'm growing. I cut my hair for 12 years. I have never, ever, ever really thought to grow my hair out. I have long hair now. … That is who I am. He is constantly showing me who I am, how He sees me: virtuous, beautiful, a daughter. I am loved. I am righteous. … I am holy for Him, that I am pure in Him. … I'm loved."