Ex-Liberty Football Player Sues University for $102M After He's Expelled Over Consensual Sex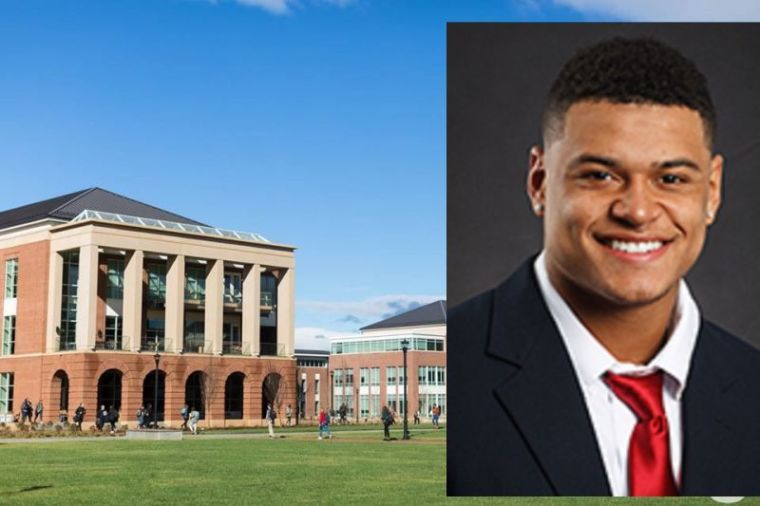 Cameron Jackson, a former Liberty University football player who said he was expelled by the school for sexual assault despite local law enforcement officials clearing his name, has filed a $102 million lawsuit against the university, five of its employees, and a former student athlete who accused him of rape.
Jackson, according to The News & Advance, alleges in the lawsuit that his Title IX rights were violated, he was defamed by the university, and was denied due process during an investigation into an alleged August 2015 sexual assault.
The Liberty University employees named in the lawsuit are: Robert Mullin, dean of students; Valerie Dufort, assistant director of Liberty's Title IX Office; Len Stevens, LU's spokesman; and Jonathan Ignacio and Elysa Bucci, assistant directors for the LU Office of Community Life.
A LawNewz report notes that Jackson was expelled from Liberty in October 2016 for violating policies related to sexual assault just hours before law enforcement officials told him a police investigation was complete and he would not be facing charges.
He says in the lawsuit that while he did have a sexual encounter with the female student who accused him of assault, it was consensual. The lawsuit further alleges that Jackson's accuser was a student athlete involved in a non-exclusive sexual relationship with him and other football players. She was dismissed from Liberty after multiple student conduct violations. Jackson claims in the suit that his accuser and two other Liberty female students engaged in a conspiracy against the football team, which included two later sexual assault claims that were reported to the university but not to law enforcement in an effort to get the football players in trouble.
Nevertheless, Liberty's Conduct Review Committee determined that Jackson was in violation of their policy on sexual assault. The university then sent out a press release of their decision, and the story appeared on "[e]very local radio station ... the local newspaper, and several local radio stations," while an appeal by Jackson was pending. The release later got national attention due to coverage by The Associated Press.
He claims he was harassed on campus because of the news and despite multiple people approaching the university in his defense, Liberty's assistant director of Title IX, Valerie Dufort, allegedly told them that their testimony wouldn't be viewed as credible because they came forward well after the report.
A hearing on Jackson's appeal was eventually held and university officials stood by their initial decision to expel him on the same day that local police announced they would not be charging him with sexual assault after their investigation.
Despite that announcement, however, Liberty allegedly noted on Jackson's transcript that he was expelled for sexual assault. Jackson also claims that the university discriminated against him for being male, in violation of Title IX, and was negligent in their handling of their investigation. He charges that as a result of the actions taken against him, his academic, athletic, and economic future will be harmed.
Jackson is seeking up to $50 million from Liberty, up to $50 million from the former student athlete who accused him of sexual assault, $1 million from Mullin, $500,000 from Dufort, $250,000 from Ignacio, $250,000 from Stevens and $100,000 from Bucci — for a total of $102.1 million, according to the News & Advance.
In a statement to The Christian Post on Friday about the lawsuit, Stevens, who is named in the suit, highlighted the following statement on behalf of the university.
"Liberty University has carefully calibrated its Title IX policies and procedures to comply with requirements of federal law and agency guidance, and in the process, to be equally fair to complaining students and accused students alike, whether male or female. These even-handed policies and procedures were followed in Mr. Jackson's case," it said.
"Liberty University has not breached any agreement or obligation to anyone accused of violating its Title IX policies. Mr. Jackson is no exception. Liberty University has consistently provided those accused of Title IX violations with proper process both before and during their appeals. Mr. Jackson's case was no exception," it continued.
The statement further noted, "Liberty University anticipates engaging counsel on behalf of its employees sued over how they performed their jobs. Of course, they are free to also engage their own counsel."
Shortly after he signed with Liberty University, Jackson, who attended Lutheran South Academy at the time, was asked in a 2014 interview why he chose the private Christian university.
"The facilities and the good Christian environment that it has. It's just like here, the university that I go to now, it's like a home away from home. So a good Christian environment and I love the campus," he said.
According to the university's Sexual Assault Policies, "Liberty University provides educational and spiritual programming to promote our commitment to Biblical principles of abstinence and purity. Our programming also promotes the awareness of any type of sexual discrimination prohibited by Title IX of the Education Amendments of 1972 and Title VII of the 1964 Civil Rights Act."