Expelled Southern Baptist 'Third Way' Pastor Danny Cortez to Step Down From California Church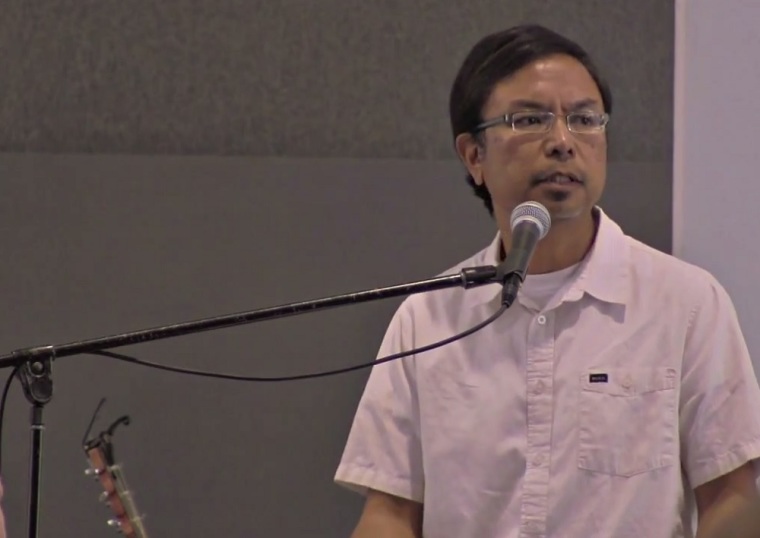 A California pastor who "changed" his mind on homosexuality has announced that he will step down from the pastoral role of the church he founded over 20 years ago, which was expelled by the Southern Baptist Convention in 2014 for blessing gay unions.
Pastor Danny Cortez announced during a church sermon on March 25 that he plans to resign from his position at New Heart Community Church in Whittier, California, later this spring. Cortez made the announcement public with a Facebook post last Wednesday.
"Last Sunday I announced to my church that I am stepping down from my pastoral role after 20 years at New Heart," Cortez wrote.
"Abby and I have been so blessed to be part of a community that helped transform our lives in ways that are immeasurable. It's been a beautiful, crazy, radical, mysterious, amazing, unbelievable and grace filled space. A space that has been willing to risk for the sake of love, for the sake of obedience to God. The people that make up New Heart are the most beautiful people we know."
Cortez, a graduate of Biola University's Talbot School of Theology, made headlines in 2014 when he gave a sermon to his church titled "Why I Changed My Mind on Homosexuality."
In part because his son and other members of his church had come out to him as gay, Cortez explained that he no longer believed in the traditional Christian teachings on homosexuality.
"[My] eyes became open to the injustice that the Church has wrought [and I] realized I no longer believed in the traditional teachings regarding homosexuality," Cortez wrote at the time.
After Cortez's announcement of affirmation, the Southern Baptist congregation split with the faction supporting Cortez and affirmation of same-sex relationships, retaining the name of the church and its founding documents.
New Heart Community Church has been dubbed a "third way" congregation and declares that same-sex unions can be blessed by God.
However, such a congregational position is at odds with the official views of the Southern Baptist Convention, which holds that marriage is the union between only one man and one woman.
In September 2014, the SBC Executive Committee unanimously voted to withdraw New Heart Community Church from the convention.
In his Facebook post announcing his decision to step down, Cortez explained that he is "scared but hopeful" as he enters into a season of change.
"We look forward to how our relationship to this community will change and morph into something we hope will be richer and deeper, yet different," Cortez wrote. "And we look forward to again being open to possibilities, dreams, and hopes in this new season of life, always desiring to be led by the love of Christ."
According to Baptist News Global, Cortez will officially step down from his role at the end of May. In his sermon announcement, Cortez recalled the moment he asked a part-time pastor at the church if they could swap positions.
"It was like for the first time in the history of New Heart that I felt like I was relinquishing control," Cortez said. "I was setting aside my privilege. I was really giving up this power. It wasn't just power, it was my financial ability to pay my mortgage."
"It was all wrapped up in that, and there was something really freeing in that for me that it allowed me to get to this place that I discern what God's will might be for my own sense of calling ... couldn't be about trying to hold on to the power," he added.