Experts: 'Chicago-Style Thuggery' Used to Oppress Religious Liberties in Military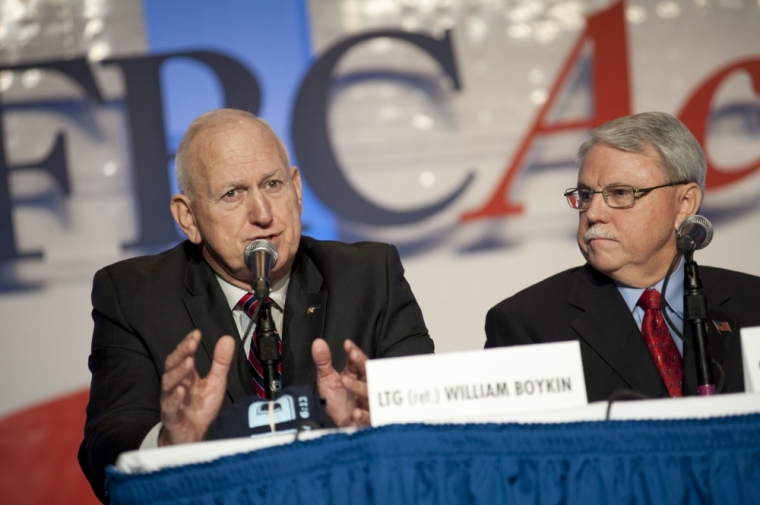 WASHINGTON – Legal and military experts at the social conservative Values Voter Summit, sponsored by the Family Research Council, proclaimed that religious freedom faces dire threats in today's U.S. military, and called on Christians to denounce the Obama administration and the alleged secularization of American society.
"This is Chicago-style thuggery at its worst, manifesting itself through the military," Ken Klukowski, director for FRC's Center for Religious Liberty, told The Christian Post in an interview on Saturday. "It's almost as if President Obama's Organizing for America people are advising the Obama-Hagel Pentagon on how you bully and intimidate Christians and people of faith to stay quiet when you're trampling on their religious liberty rights," Klukowski declared.
The FRC religious liberty director referred to a report, "A Clear and Present Danger: The Threat to Religious Liberty in the Military," which outlines 1200 instances of infringements of religious liberty in the U.S. military in the last ten years.
"It seems like today, the policy for Christians is 'don't ask, don't tell,'" said Jeff Mateer, general counsel at the religious freedom litigation group Liberty Institute. He described the case of Air Force Senior Master Sergeant Phillip Monk, which is the most recent entry in the report "A Clear and Present Danger."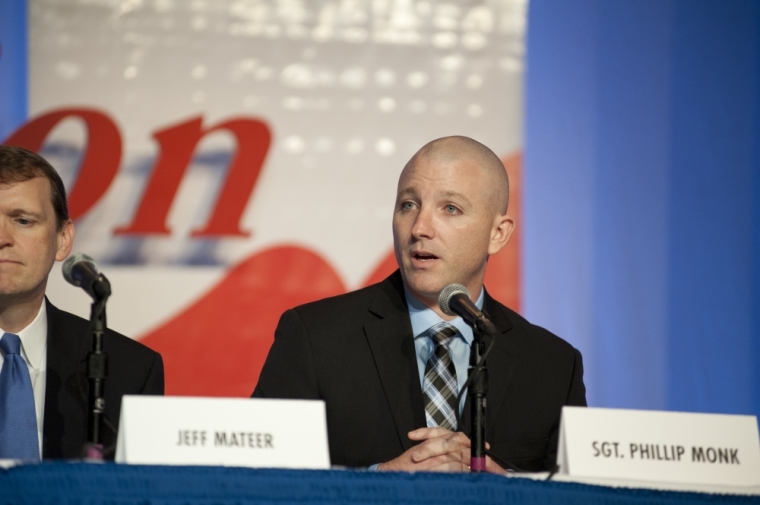 Monk, who has served in the Air Force since 1994, was allegedly relieved of his duties after he disagreed with his openly lesbian commander, Major Elisa Valenzuela. According to the FRC report, "she wanted to severely punish an instructor who had expressed religious objections to homosexuality."
A spokesman for Lackland Air Force Base told Fox News that Monk was not punished but was simply at the end of his assignment. But the Senior Master Sergeant told a different story. He told CP that "the date I expected to move was not the day I moved."
"In that position, you train your successor," Mateer explained. The Liberty Institute lawyer said Monk received orders to transfer on September 30, but had new orders issues on August 12. "Usually in this case, you'd have a big party and they'd send him off," Mateer added. But when Monk's superior dismissed him, she didn't even let him pick up his personal belongings or say goodbye to his colleagues.
Ron Crews, executive director for the Chaplain Alliance, said military policy hurts chaplains as well. "Now they are being told they must accept same-sex couples on marriage retreats," Crews explained. Not only would this violate their conscience, he argued, but it also forces servicemen and women to expose their children to same-sex couples kissing, making deviant sexual practices seem normal to kids at a young age.
Despite the gravity of these and other military policies, President Obama's support of same-sex relationship in the military is just "the tip of the iceberg," according to Lt. Gen. (Ret.) William G. "Jerry" Boykin, who now serves as FRC's executive vice president. "He's the one they finally got to lead this effort, but this goes back much earlier than Obama, is much bigger than Obama today," Boykin told CP.
According to the retired Lieutenant General, who also commanded the Delta Force, the assault on religious liberty in the military is led by a large and secretive Marxist movement seeking to remove all dependence on God and references to the deity from civil society.
"The military is the anchor of our society," Boykin proclaimed, calling it "a bastion of traditional American values." If the Marxists can root God out of the military, they can change society at large, he argued.
The best way to fight back, Boykin said, is "a groundswell of the grassroots in America today." He urged Christians to elect candidates at all levels – not just the president or members of Congress, but city council and school board – who stand for traditional American values. The retired Lieutenant General also called for citizens to "bombard their members of Congress and their legislators at all levels with phone calls, emails, and demonstrations at townhalls."
"People of faith ought to be standing up and proclaiming boldly their support of the United States Constitution and Biblical principles, and the church is asleep, the church is not the factor that it needs to be today," Boykin declared.