'Selma's' David Oyelowo Signed on as 'Captive' Co-Producer to Ensure Film Appeals to More Than Christian Audiences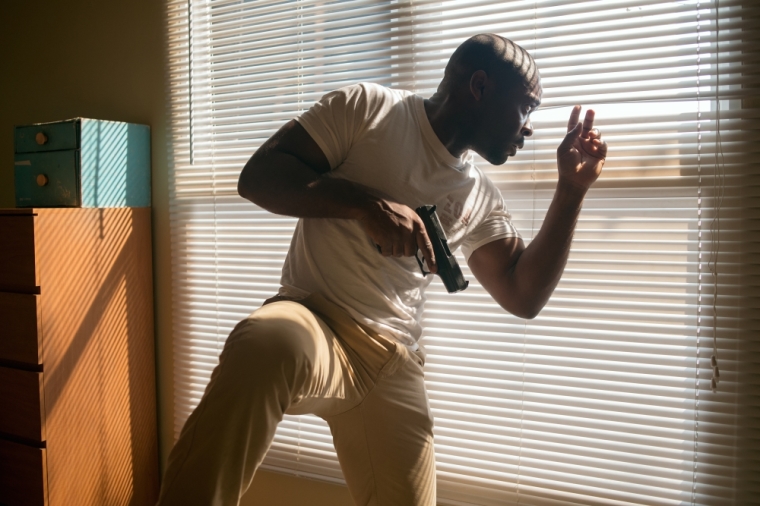 Filmmakers who feature faith-based content sometimes face the temptation of playing-up the religious element in order to cater to Christian audiences, and in doing so could end up alienating millions of other viewers, according to actor David Oyelowo.
The "Selma" actor co-starred and worked as a co-producer on the new thriller "Captive," which tells the true story of how crazed murderer Brian Nichols held Atlanta mother and meth addict Ashley Smith hostage overnight, and how God touched them both through the ordeal.
Oyelowo portrays Nichols in the film and also took on the role of co-producer to ensure that the film stayed true to Smith's real-life account while not alienating viewers who might not subscribe to Christianity, which plays an integral role in the story.
"I wanted to be a producer on 'Captive' because I'm very aware that there can be a temptation, in order to purely target that faith-based audience, that you [end up] cutting out a huge other audience who are also interested in and need to see these kind of stories," said Oyelowo to The Chritian Post.
"I [also] don't think you have to lose Christians as an audience in order to tell a well-produced, well-written and hopefully well-acted story that can speak to a broader audience," he added.
"Captive" features Rick Warren's wildly popular book The Purpose Drive Life as it's given to Smith early on in the film and she reads it to Nichols while he's holding her hostage. Oyelowo believes the book was a tool that God used in Smith's life and believes its message is presented during the movie in a way that doesn't feel forced.
"I'm not a big fan of films that crowbar in elements of faith in order to do a sermon on film," said Oyelowo. "What I love about this film is that the faith element is so integrated and undeniable to the story that you don't feel like you're being preached at. You're just being shown how events played out."
"And no one can deny the effect that they have on Ashley Smith, because, 10 years [later], it's still reverberating in her life," continued Oyelowo, referring to the single mother who's been meth-free since the incident in 2005.
Oyelowo's character, Brian Nichols, is a sociopath who murders four people before the end of the film. And he talked to Smith to get an idea of how to accurately portray her captor. He also wanted to meet Nichols, who's serving a life sentence in prison, but was unable to.
"You can't play a guy who killed four people in a day without having to really go there in your head. That is not a comfortable place to be, especially when you're the kind of person who detests that kind of behavior and certainly hopes that it's not within you to do it," said Oyelowo.
The "Selma" star was drawn to the role by Smith and her testimony of overcoming drug addiction after being held hostage by Nichols. Oyelowo was also impressed by Smith's decision to turn down doing drugs with her captor, who held a gun to her head and insisted on her doing meth with him three times on the night of the incident.
"She had been a meth addict. [She was pursuing] this drug for years and the point at which [she was] going to say no was when a guy who's killed four people in a day tells you to? I've never taken drugs in my life and I can't promise you that I wouldn't have done it to save my life," said Oyelowo.
Smith told him that if she was going to die that night she did not want to meet her maker while high on meth.
"That night, something switched in her that had made her able to turn away from the very thing that had held her captive for so long under these very dramatic situations," said Oyelowo.
The actor also believes "Captive" tells a story about hope in an unprecedented way.
"Nowhere is hope more desired or more felt than when the situation seems hopeless," he said. "A meth addict and a murderer in an apartment for seven hours feels like a hopeless situation. It's certainly not the point beyond which you think you're going to regain life, new purpose, custody of your daughter, never take meth again and go on to be a spokesperson against the drug."
Ultimately, Oyelowo hopes the film helps viewers realize that no one is beyond redemption, regardless of what they've done.
"Captive" is now playing in theaters everywhere.