Fake News: Can the Bible Help?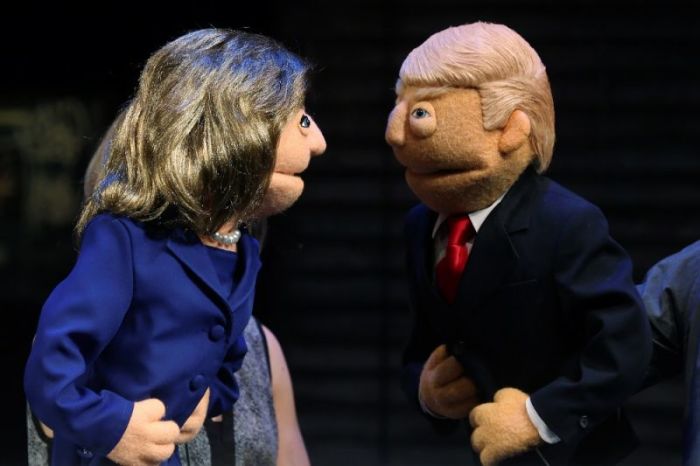 Does the Bible help Christians navigate the spreading of fake news? The Christian Post spoke with two experts on the topic.
The issue of fake news, or widely circulated false stories that large numbers of people believe to be true, has become a major topic in American media.
Spurring this interest has been the unexpected electoral victory of Donald Trump in November, which some attribute to fake news, and a recent incident in Washington, D.C., when a man entered a pizza parlor threatening the owners with a firearm because he wanted to "self-investigate" a fake news piece claiming the business was engaged in child sex trafficking.
Creators of fake news websites have recently been interviewed by The Daily Beast, NPR and The Washington Post.
Amy Black, political science professor at Wheaton College and author of Honoring God in Red or Blue, told The Christian Post that Christians are called "to be people of truth."
"They need to test what they hear and read to be sure that it conveys the truth. Deception is commonplace in politics; people routinely spread rumors and lies because they know these words have power," said Black.
"The Ninth Commandment forbids false witness. Old Testament laws demand truthfulness in words and deeds. Jesus tells us he is 'the way, the truth, and the life.' Jesus warns again false teachers and those who will malign believers because of their faith," she added.
Black described fake news as "a real problem with real consequences," noting that people can act upon the things they read on the Internet in alarming ways.
"Peter and Paul both write about false teachers and false prophets who spread deception and lies and call Christians to be on guard against them."
"Studies show that more and more Americans are having difficulty distinguishing between fact and rumor. Fake news is a problem and so is overly slanted news that only highlights one side of policy debates," continued Black.
A recent study documenting this problem with students being unable to distinguish "between fact and rumor" was published by the Stanford History Education Group.
Sam Wineburg, founder of SHEG and the lead author of the report, explained that the inability to determine fact from fiction was prevalent even in those familiar with modern media.
"Many people assume that because young people are fluent in social media they are equally perceptive about what they find there," said Wineburg to a school publication last month. "Our work shows the opposite to be true."
Concerns over fake news are not restricted to the United States, as Pope Francis recently told a Belgian Catholic publication that those who engage in spreading fake news are comparable to those who have an unhealthy affection for feces.
"Disinformation is probably the greatest damage that the media can do, as opinion is guided in one direction, neglecting the other part of the truth. And then, I believe that the media should be very clear, very transparent," declared Francis.
"[The media should not fall] to the sickness of coprophilia, which is always wanting to communicate scandal, to communicate ugly things, even though they may be true. And since people have a tendency towards the sickness of coprophagia, it can do great harm."
While some believe that fake news is a major problem, Temple University Journalism Professor Christopher Harper believes some of the concerns are overblown.
In an interview with CP, Harper explained that he was "not greatly concerned about fake news," as he felt most of the talk over the problem was ideologically slanted.
"Much of the concern seems to be liberals upset over Donald Trump's victory. For the most part, the media seem to be propagating the meme that Steve Bannon and Breitbart are propagators of fake news," said Harper.
"I note that Occupy Democrats has been cited as a fake news website, but many liberals use it as a go-to place to slam conservatives."
Nevertheless, Harper did say to CP that the ethics laid out by the Bible and the spreading of fake news were incompatible with each other.
"The golden rule clearly makes such sites ethically wrong as does the commandment that one is not supposed to bear false witness," added Harper.
"Many of the woes of today's society can be traced to the decline of belief in the Bible. Fake news is simply a small part of the overall decline in values in our society."