Fake News? NOAA Debunks Rumors of Geomagnetic Storm Hitting Earth
Media outlets have been reporting that the planet is due for a "massive magnetic storm" in the next few days. These reports are very much mistaken, according to the National Oceanic and Atmospheric Administration (NOAA).
"This story is not plausible in any way, shape or form," Bob Rutledge, lead for the NOAA Space Weather Forecast Center, stated in an email to Newsweek.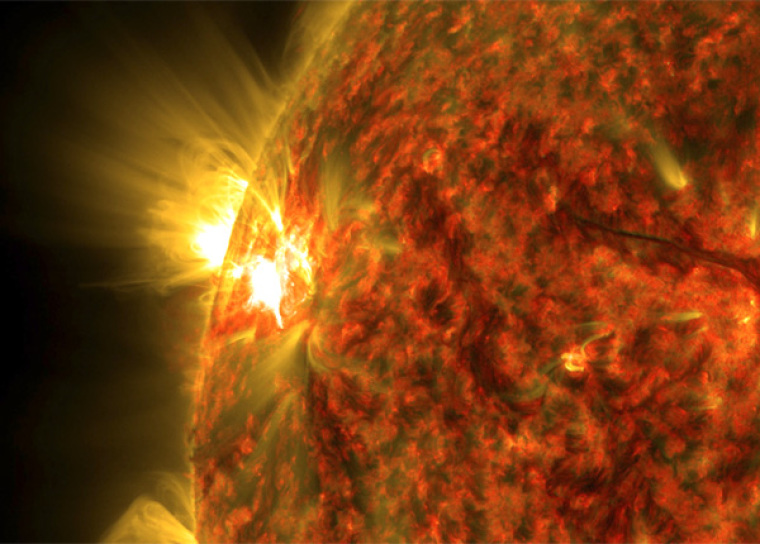 "Things are all quiet for space weather, and the sun is essentially spotless," Rutledge added, assuring that the likelihood of an immense magnetic storm coming is minimal to non-existent, much unlike the reports being spread about by news sites.
The mistake was mostly attributed to the overreaction to a chart posted on Russia's Lebedev Institute's online bulletin, one which forecasts a brief spike of geomagnetic activity on Sunday, March 18. This small uptick will likely only result in a minor storm, at most, one which could be rated at just the threshold of the lowest rank in the geomagnetic storm scale.
A rank of G1 in the scale of a geomagnetic storm is the lowest in a range that goes up to G5. Likewise, G1 storms are regular events that happen about once every two days, with little to no noticeable effect on Earth or its communications systems.
Meanwhile, media sites like the International Business Times are warning of planet-wide catastrophe as radio communications are supposed to be disrupted, radar systems rendered inoperable and radio navigation systems affected.
There are also claims that this upcoming geomagnetic storm will affect humans and other life on Earth by allegedly altering a person's blood flow or affecting blood pressure, or boost adrenalin, even. These are all according to reports saying that some people may not feel well during that time.