Fame, Faith and a Fire, Sweet Brown's Star Continues to Turn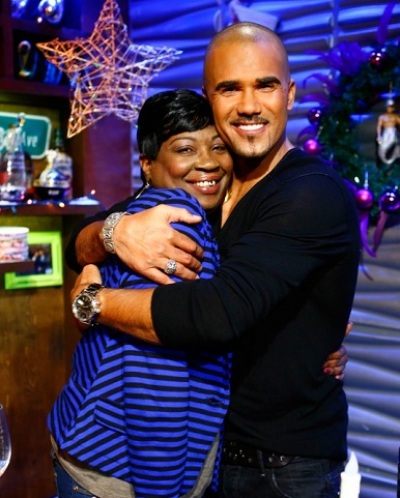 Oh Lord Jesus it's a fire! She escaped from a fire and lived to talk about it. Now everybody is talking about one-time babysitter-turned-Internet-sensation Sweet Brown and the humorously candid account she gave of her escape to Oklahoma City's NewsChannel4 last spring.
"Well, I woke up to go get me a cold pop. And then I thought somebody was barbecuing. I said 'Oh Lord Jesus! It's a fire!' Then I ran out! I didn't grab no shoes or nothin' Jesus! I ran for my life and then the smoke got me, I got bronchitis! Ain't nobody got time fo' dat!" said Brown in her now famous interview that has been viewed several million times on YouTube.
Since that interview, memes of the now iconic personality, described as a Christian by her manager Sparkell Adams of Global RockStar Management, has been popping up across social media and her star has been turning well beyond the proverbial 15 minutes.
Ms. Brown had planned to tell The Christian Post about her journey in an interview this week but had to handle an emergency with her grandchild, according to Adams, and was unable to comment for this story. When asked if Brown's repeated reference to Jesus during her interview had anything to do with her faith in God, Adams confirmed "yes, she is a Christian."
On Monday, Miles McPherson, former NFL player and pastor of San Diego's mega Rock Church, tweeted: "I got bronchitis, ain't nobody got time for dat! ~ Sweet Brown".
Shortly after her sizzling half-time Super Bowl performance on Sunday, R&B megastar Beyoncé channeled Sweet Brown during an interview with Extra host, A.J. Calloway.
"I gotta ask you. I mean the power went out," said Calloway
 "The power went out? Did the power go out?" asked Beyoncé.
 "They said the half-time show was so hot the power when out," said Calloway.
 "Lord Jesus it's a fire!" quipped Beyoncé.
Sweet Brown currently has her own website advertising t-shirts with her signature "ain't nobody got time for dat" phrase, and her own "Oh Lord! It's a fire" soda pop. You can also book her appearance for your birthday party, class reunion, corporate event, church event, clubs & parties, family reunions and oh yes, you can also book her for a barbecue.
She has also been doing a slew of interviews and media appearances with several celebrities like Shemar Moore of CBS' "Criminal Minds." She has appeared on Jimmy Kimmel Live and told Atlanta's Praise radio that she landed a role in Tyler Perry's "A Madea Christmas," which is currently being filmed.
A few weeks ago she sat down with Peter Rosenberg and K. Foxx of "The Cipha Sounds & Rosenberg Show with K. Foxx" on New York's Hot 97 radio and explained that she was enjoying the fame,doing "the whole nine yards," taking pictures and signing autographs.
When asked if she was still battling bronchitis she laughed and replied, "nah. The cold pop helps you."
She also revealed that she did a video with Will.I.am, is working on a reality show and has signed up to be a co-host on the popular TV show "Cheaters."
"What I'm gonna be doing is like updates like on the ones that got cheated on and see where they are now. Are they back together? Basically what are they doing," she said.
When asked by the hosts if she wasn't scared of getting hurt by any party on the show, she said she would be staying away from any of aggressors but quipped that if she got caught up, "I know karate and courageous."