Family That Lost 9 in Texas Church Massacre Sues US Gov't for 'Institutional Failures'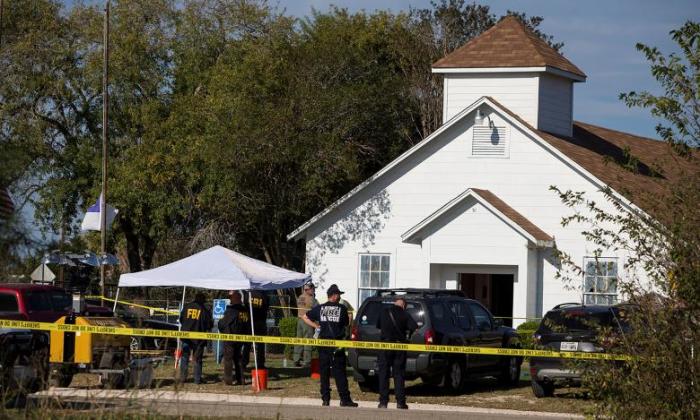 A family that lost nine loved one's in the Sutherland Springs church massacre in Texas last year has filed a lawsuit against the United States government over "institutional failures" that allowed perpetrator Devin Patrick Kelley to buy the semi-automatic gun he used in the crime.
The world was saddened last November after Kelley killed 26 people (including an unborn child) and wounded 20 others when he stormed into the Sutherland Springs First Baptist Church and committed the deadliest church shooting in U.S. history.
But that sadness turned to anger for many after the U.S. Air Force admitted that it failed to report the fact that Kelley had been convicted of sexual assault against his wife and stepson to law enforcement databases, a move that would have blocked Kelley from buying a gun under a 1996 law.
Joe and Claryce Holcombe, who lost their son, John Bryan Holcombe, and eight other family members spanning three generations in the massacre, are seeking $25 million in damages. They claim in their lawsuit filed with the U.S. District Court for Western Texas that the killings happened due to "institutional failures and the negligent or wrongful acts or omissions of one or more employees of the United States government."
"That conviction made it illegal for the shooter to purchase or possess a firearm and should have blocked him from ever again purchasing any gun," the lawsuit reads. "As a result of the criminal conviction, the Defendant USA was required to, amongst other things, enter this information into various federal computer databases advising that Airman Kelley had been convicted of crimes that prevented him from purchasing, owning and/or possessing firearms."
"But Airman Kelley was able to purchase an assault-style rifle as a direct result of the US Air Force's admitted, systemic and long-standing failure to comply with the law and its own internal policies, rules, regulations and guidelines," the court filing continues. "The shooter then used that weapon on November 5, 2017 to massacre 26 people and wound twenty more."
The family asserts that while Kelley "pulled the trigger," it was the U.S. government's failure and inaction that were a "proximate cause" — whole or in part — of the injuries and the death of their son.
The lawsuit comes after the Holcombes filed an administrative complaint with the Air Force about six months ago. The family's attorney, Rob Ammons, told Texas Public Radio that the the federal government "has done nothing" in response to the complaint "but ask for more information from the Holcombe family."
Other members of the Holcombe family who died in the shooting are Marc Daniel Holcombe, Karla Plain Holcombe, Noah Holcombe, Crystal Marie Holcombe, Crystal's unborn child, Emily Rose Hill, Gregory Lynn Hill and Megan Gail Hill.
John Bryan Holcombe was the associate pastor of the church and was getting ready to lead the congregation in worship when Kelley began his attack on the church, according to The Washington Post.
A law enforcement official told CNN last November that Kelley was able to buy a Ruger AR-556 rifle from Academy Sports & Outdoors store in San Antonio, which is about 35 miles west of Sutherland Springs.
Investigators believe that Kelley had a "a purpose and a mission" when he attacked the church. It was believed at the time that his potential target was his mother-in-law, who was not present when the attack occurred.
Kelley died from a self-inflicted gun wound.
An Air Force review of procedures conducted weeks after the shooting found causes for concern.
"The review also found the error in the Kelley case was not an isolated incident and similar reporting lapses occurred at other locations," Air Force spokeswoman Ann Stefanek said in a statement. "Although policies and procedures requiring reporting were in place, training and compliance measures were lacking."