Family Weeps as Adulterous Former Pastor Craig Lamar Davis Found Guilty of Exposing Women to HIV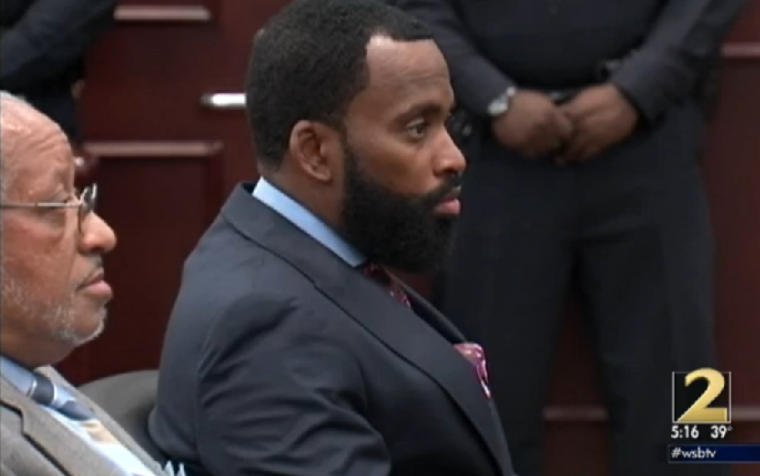 The family of former pastor Craig Lamar Davis, 43, of Full Gospel Baptist Church in Atlanta, Ga., wept in court Tuesday as a jury found him guilty of two counts of reckless conduct for failing to tell two women he had affairs with while he was married that he is HIV positive.
According to CBS Atlanta, the now divorced Davis admitted to jurors on the witness stand during his four-day trial that doctors had diagnosed him with the AIDS virus in 2005.
As the verdict was being read by the jury, the Atlanta Journal-Constitution said Davis sat motionless and was seen comforting weeping family members shortly before he was taken into custody.
Davis could be imprisoned for up-to 20 years for each count of reckless conduct. His sentencing is scheduled for 10 a.m. on Feb. 21.
One of his ex-lovers and victim Ronita McAfee, who initiated the case against him, said, "I am pleased with the verdict today. It has been my hope and prayer that justice would be served and the reckless behavior of Mr. Davis would be exposed."
A statement from McAfee's attorney noted:
"This verdict has proven to be a victory not only for my client, Ms. Ronita McAfee, but also for the countless women and men who are infected with, or affected by the spread of this deadly virus as the direct result of the reckless and careless behavior of individuals, like Mr. Craig Davis. We believe that the jury's decision to convict Mr. Davis contradicts the defense counsels' reckless and audacious comments, which attempted to label my client as a 'nut case' and as a hateful, egotistical and despiteful liar. These irresponsible comments were nothing more than a failed, desperate and cowardly attempt to slander my client. We are hopeful that this verdict will give others the courage and strength to come forward to bring this individual to justice."
Davis was arrested in July 2012. McAfee reportedly met him on Facebook and the two became lovers. She confronted Davis about his HIV status after one of his former lovers contacted her and told her the then pastor had given her HIV. McAfee, who says she has since repeatedly tested negative for the virus, made it her mission to expose Davis' reckless behavior after that.
He reportedly infected another woman in church leadership with the HIV virus who had been celibate for 15 years, according to the Today News Gazette.
"The swiftness at which the verdict was delivered demonstrated Clayton County jurors are going to protect their community," said Clayton County prosecutor Kathryn Powers after the verdict. "They are not going to stand for someone infecting recklessly with such a deadly disease."