Fast and Furious 7: Paul Walker Death Will Lead Brian O'Conner to Retire, Cast Reveal Filming Resuming April (VIDEO)
The Fast and Furious 7 movie was put on hold following the death of actor Paul Walker last year. However, Universal Studios is getting the production back on track and according to reports, shooting on Fast and Furious 7 is set to resume in April 2014.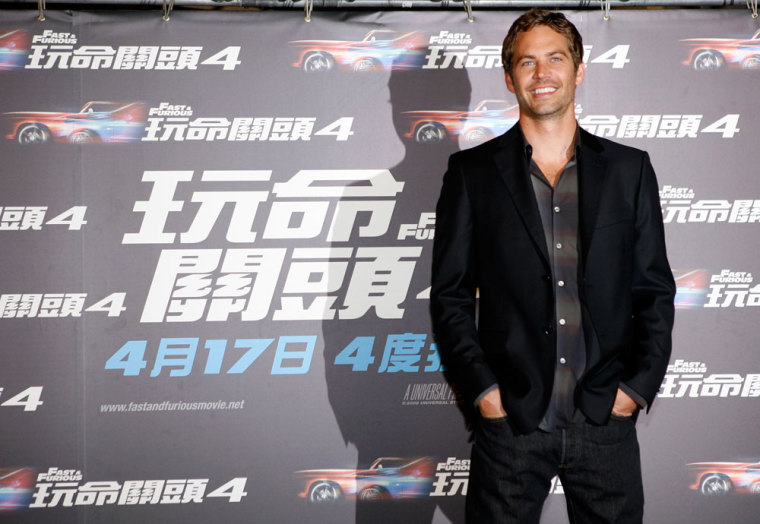 Last year, cast and crew working on the movie were left devastated when Paul Walker and his friend, Roger Rodas, were killed in a fiery car crash.
Studio executives have now reassured fans that the movie will get back on track with filming to resume early in April, according to Hollywood Reporter. The shooting will take place in Atlanta and is scheduled to last about 6 to 8 weeks, and should see filming completed on the latest installment of the franchise.
Many fans have been wondering what moviemakers would do with Paul Walker's character Brian O'Connor – who is a former FBI agent-turned criminal.
Actor Vin Diesel was one of the cast members left devastated by Walker's death; Diesel plays Dominic Toretto, who is best friends with Walker's character in the movies.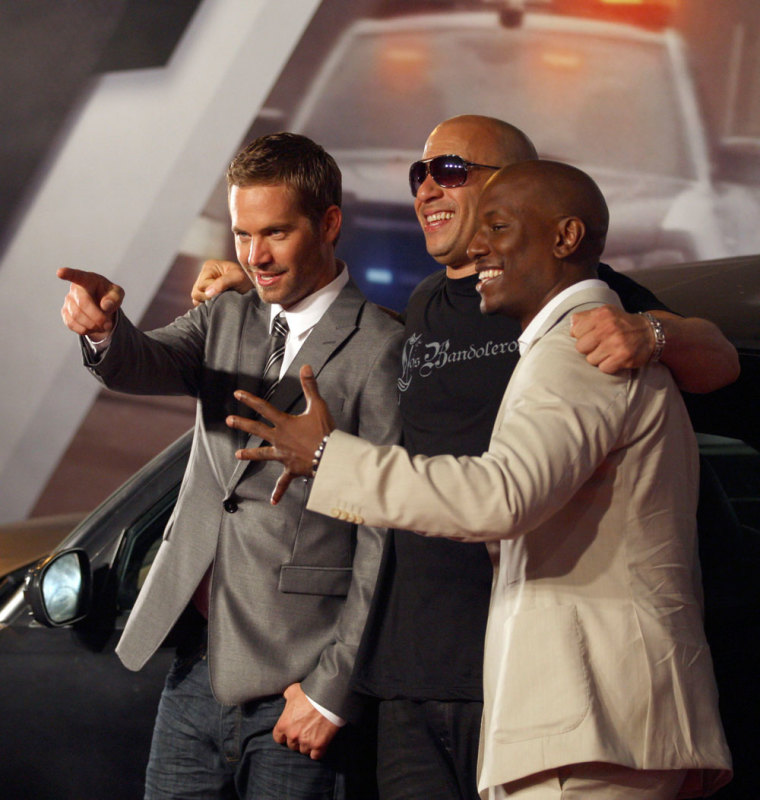 The cast have been under no illusions that filming will be very emotional as the gang gets back together on set. Tyrese Gibson told Access Hollywood has predicted that the future shoots will be "rough." However, he added that they all knew that "at the end of the day, Paul would want us all to keep going."
It has been reported that about 85 percent of the movie was finished filming prior to Walker's death. Gibson has told Yahoo News: "Thank God close to 85 percent of the movie was shot with him in it. The fans are really going to feel like they're still experiencing Paul Walker and Brian O'Conner in this franchise and make the best of it."
Gibson also explained that he believed all cast would feel their buddy "there in spirit" as they complete the movie.
Producers have explained that their plan is to "retire" Walker's character in a way that will satisfy fans.
A source told Hollywood Reporter, "In the weeks after the tragedy, director James Wan, writer Chris Morgan, and Jeffrey Kirschenbaum, Universal's lead executive on the Fast and Furious films, pored over the footage Wan had shot.
"Then trio then devised a plan to tweak the existing script so that Walker would remain a part of the story but could be written out, allowing the franchise to continue without him. The changes will require some additional scenes to be written and shot, but the eight-month delay of release provides plenty of time."