FBI to Join Investigation of American Missionaries Murdered in Jamaica
Wife of American Missionary Murdered in Jamaica: God Has a Purpose; I Believe Good Will Come Out of This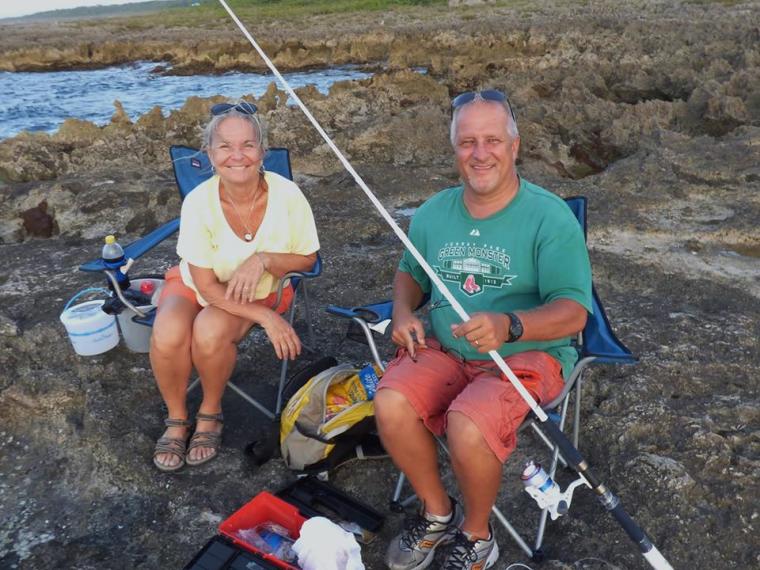 Officers from multiple U.S. law enforcement agencies including the FBI will reportedly join local police in Jamaica in the investigation of the gruesome murders of American missionaries, Randy Hentzel, 48, and Harold Nichols, 53, on the island Saturday.
While local police are yet to establish a motive for the killings, Joshua Polacheck, counselor for public affairs at the U.S. Embassy in Kingston, told the Jamaica Observer Monday night that agents from the FBI, the U.S. Marshals Service, the Bureau of Alcohol, Tobacco, Firearms and Explosives; and the Drug Enforcement Administration are likely to join the investigation.
"A high-level investigation has been launched into this matter. Residents have pledged to cooperate fully with the authorities to ensure the perpetrators of this atrocious crime are sought and prosecuted," the island's Police Commissioner Carl Williams told reporters at a press conference.
Jamaica's Prime Minister, Andrew Holness, also declared that he would "ensure that these crimes do not go unpunished" after meeting with families of the murdered missionaries.
"Missionaries have played a vital role in our national development. Many have made Jamaica their second home and through their selfless service have demonstrated a real love for our people. Randy Hentzel and Harold Nichols dedicated themselves to the people of St. Mary and Jamaica," said Holness in a statement shared on his Facebook page.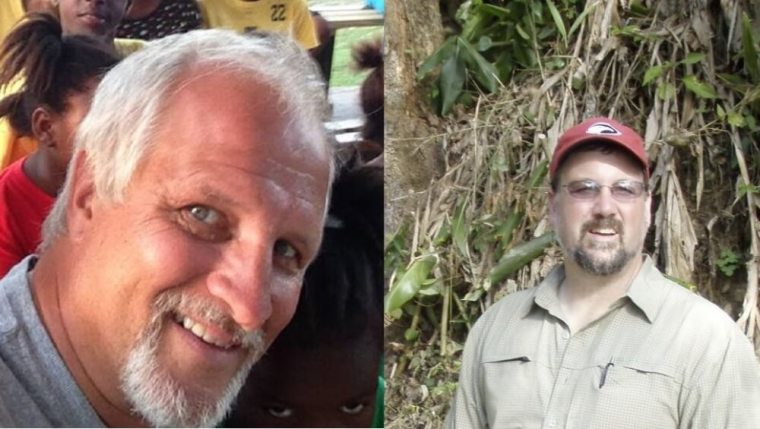 "Their murders have had a painful impact on the community as the people mourn their tragic passing. I traveled to St Mary…and I assured both families that the government will work with the police to ensure that these crimes do not go unpunished," Holness added.
Shocked residents of the Boscobel, St. Mary community on the Caribbean island stumbled upon Hentzel's bound and lifeless body at about 1 p.m. ET on Saturday. A day later, around 5 p.m., they found Nichols' battered body. His head was reportedly bashed in.
Both men worked as missionaries for Pennsylvania-based TEAMS for Medical Missions and were last seen alive Saturday morning before they left on a trail in the Albion Mountain area of the island to inspect a site being prepared for the construction of a house for a poor family.
Nichols' wife, Teri, who had been living with him in Jamaica, told WKBW that he loved helping people in need.
"He spent all of his days building houses for people, taking people to the hospital, and visiting sick people," she said.
She further told The Gleaner in Jamaica that the death of her husband was not just a big loss to her family but the community he worked so hard to help.
"In the past 48 hours, many people's lives have been turned upside down. The community and the people my husband has devoted his life to are feeling a big loss," she said. "I think I'm still in work mode where I'm taking care of everybody else right now, but I'm cognizant that when all these people leave and I'm going to be alone, it's going to be real hard. Right now, I'm worried about my four children back in the United States, who are very angry and upset."
The grieving widow also insists that God will turn her mourning into something positive.
"I know God works all things to the good, and that Harold's life will never be defined by its last 15 minutes. God had a purpose in his life and I just feel good things are going to come out of this," she told The Gleaner. "I believe with all my heart that people are going to come to the Lord because of this, and I think it's going to have a huge impact, which is already happening, so it's not in vain."
Nichols' relatives in Western New York, where he grew up, are also leaning on their faith to get through the tragedy.
"I am being sustained by my faith," Shirley Ingersoll, Harold's sister, told WKBW. "It's not that you don't experience an overwhelming grief at times but it doesn't stay and I thank the Lord that it doesn't."
Fellow missionary Molly Lindberg, who was also a friend to Nichols, said she was still in shock over his death.
"He was a person that you would not forget. Everybody liked Harold," she said. "Why Harold and Randy? I have no idea."
Lindberg explained that she first met Nichols and his wife, Teri, while on a mission trip to Haiti through the East Randolph United Methodist Church in 2002. Since then, both she and her husband have been on many mission trips to Jamaica with the couple, according to WKBW. The couple ran a Bible club and breakfast program for Jamaican children in addition to their other work.
"He was loved by everybody. His heart was really with children, and people in need," the Rev. Rodney Mileham told WKBW of Nichols.
"We're going to miss him terribly. We know that somehow this is God's plan. We trust that. But, I don't know what God's plan is," added Lindberg.
The First Family Church in Ankeny, Iowa, that sent missionary Hentzel to serve in Jamaica said in a statement that his death was also a great loss and will be holding a memorial service for him next Monday.
"Randy Hentzel was part of the group that began First Family, and was sent from FFC to serve the Lord in Jamaica. Tragically, he was killed in Jamaica Saturday morning. From what we currently know, he and his coworker, Harold Nichols, were out on a motorcycle ride and were attacked and murdered," said the church.
"Please pray for the Hentzel family in this time of shocking news and great loss. And be ready, as always, to serve and minister to this family in the days ahead. It's in this time that we as a body need to weep with them and wrap our arms around them," the statement continued.
Hentzel's memorial service will be held on Monday, May 9, at 6:30pm at Grace Church in Des Moines. There will also be a sharing reception after the service at 8 p.m., for people who knew the missionary the statement explained.