Fight Ensues as Atheists Attack College Football Teams for Promoting Evangelical Christianity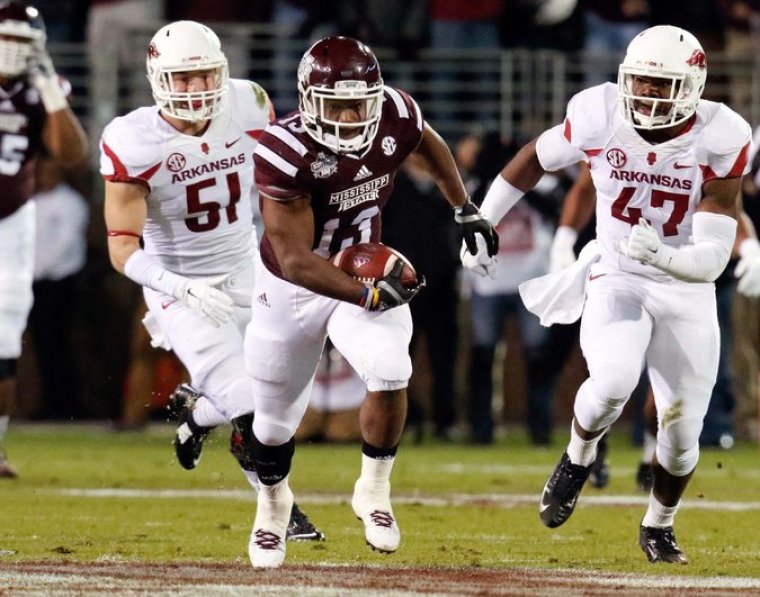 The American Center for Law and Justice has vowed that it will be fighting back against the Freedom From Religion Foundation, the atheist group that has issued a damning report on American college football teams which it says are promoting evangelical Christianity.
"Here at the ACLJ, we are fighting back. We are preparing comprehensive legal letters to let each of these college football programs know what their constitutional rights are," the conservative law group said in a statement on Thursday.
"We are fighting the angry atheist attacks on every front. We are standing up for the Constitution and for the religious rights of football players from coast to coast as the new season begins," it added, linking to a petition in support of its cause seeking to "defend religious freedom" on campuses.
Earlier in August, the FFRF condemned more than 25 public universities for allowing football colleges to impose personal religion on players.
"Only 54 percent of college-aged Americans are Christian and many of the teams investigated have non-Christian players, but 100 percent of the chaplains investigated are promoting Christianity, usually with an Evangelical bent. These chaplains preach religious doctrine, including apparently Creationism, to the athletes," FFRF said in its statement.
"Chaplains regularly lead the teams in prayer, conduct chapel services, and more. These religious activities are not voluntary, as the universities claim, because, as the report notes, 'student athletes are uniquely susceptible to coercion from coaches,'" the atheist group adds, noting that its 25-page report took over a year of investigation to put together.
The FFRF has further accused Christian coaches and chaplains of "converting football fields into mission fields," and said that public universities must adopt policies that protect athletes from "unlawful religious coercion."
The ACLJ argued, however, that the "radical atheists" of the FFRF are "anything but freethinkers."
"They do not support freethinking. Instead, they attack things they don't like, such as chaplains for football teams where adults voluntarily agree to participate in faith-based events and meetings," the conservative law group continued.
"What does FFRF's so-called 'model policy' recommend? Hiring a counselor who can provide secular advice and life guidance. Just as they've done before, the FFRF attacks traditional faiths and wants to replace them with their radical, leftist, secular orthodoxy," it added.
The FFRF has been active in sending letters to public educational institutions across the country, urging them to respect the church and state separation.
Earlier this summer, the atheist organization forced two different middle schools, one in Kansas and one in Ohio, to take down a painting of Jesus Christ displayed publicly before students.
Kansas' Royster Middle School Superintendent Richard Proffitt said that he had no choice but to take down the painting after receiving the FFRF complaint.
"I conferred with legal counsel and both of them told me to be in compliance with state and federal law that we had to have it removed," Proffitt said.