Five Killed in Bombing of Catholic Church in Nigeria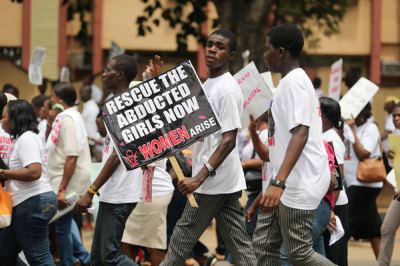 At least five people were killed and eight others injured in a bomb attack on a Catholic church in Nigeria's northern city of Kano on Sunday. The bombing was blamed on the Islamist terror group Boko Haram.
The Saint Charles Catholic church, which is situated in Kano's Sabon Gari (foreign quarter) area, a mainly Christian area, was attacked shortly after the end of Sunday mass, police spokesman Frank Mba told Agence France Presse.
"We suspect an IED (improvised explosive device) that was thrown from across the road," the spokesman said.
In a separate incident in Kano city on Sunday, police prevented a woman from carrying out an attack outside a university, following which she blew herself up. Five police officials were injured while isolating her.
Following the two incidents on Sunday, Kano's emir cancelled the celebration of the Eid festival, which marks the end of the Muslim month of Ramadan.
On May 19, at least five people were killed when a car bomb exploded in the Sabon Gari area of Kano. Those killed included a young girl. Dozens were killed last March and July in a series of blasts in the same area.
Boko Haram, whose men kidnapped more than 200 schoolgirls in April, has killed more than 2,000 civilians in three states in northeast Nigeria thus far this year.
The girls were abducted on the night of April 14-15 from the Government Girls Secondary School in the town of Chibok in eastern Borno State. It is not clear exactly how many girls were kidnapped, and how many remain captive. Reports suggest more than 300 had been abducted and at least 270 are still with Boko Haram men.
Boko Haram translates as "Western education is sin."
The outfit, which is designated as a foreign terrorist organization in the United States and the European Union, was formed by an Islamic cleric, Mohammad Yusuf, about a decade ago to fight Western education, which he claimed was behind moral and political corruption in the country. Yusuf was from the Salafi movement, which has promoted jihadist terrorism in several countries.
Thousands of people have died in attacks since Boko Haram's insurrection began in 2009.
Boko Haram has killed numerous Christians and attacked several churches. It is apparently seeking to create an Islamic state in the Muslim-majority northern Nigeria. It is believed that it gained technical sophistication and weaponry with help from groups like al-Shabaab in southern Somalia and al-Qaida in the Islamic Maghreb in Mali.