Five Things You Can Do to Raise a Godly Child in Today's Culture
Sponsored by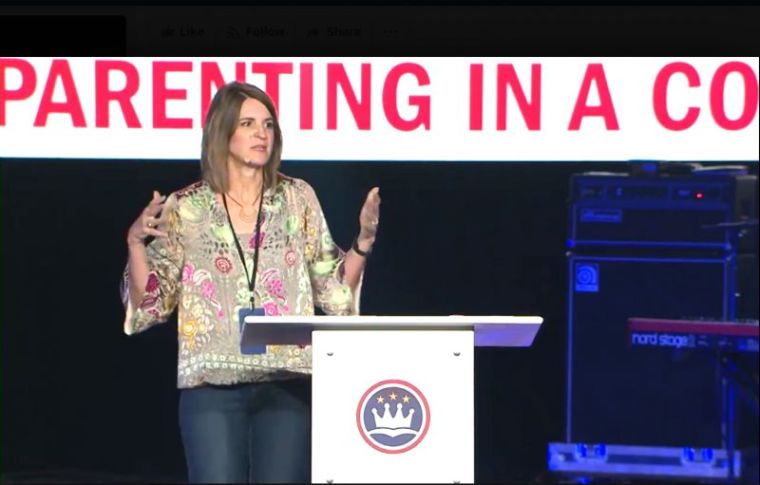 We live in a more complex world today, and that can be a major challenge for Christian parents. But there are five things that can help parents raise a child that would know, love and serve God, shared writer and speaker Jen Wilkin said at the Ethics & Religious Liberty Commission's national conference.
The children who know, love and serve God do not blend in and "look radically different," Wilkin told participants at the 2017 conference of the Southern Baptist Convention's ERLC in Nashville on Saturday.
Wilkin, who has raised four children, referred to 1 Peter 2:11–12, which reads: "Dear friends, I urge you, as foreigners and exiles, to abstain from sinful desires, which wage war against your soul. Live such good lives among the pagans that, though they accuse you of doing wrong, they may see your good deeds and glorify God on the day He visits us."
She explained that "the goal of the Christian parent is to prepare a child to live in a world that is not their home."
When we follow Christ, we don't deliberately seek to become odd, she cautioned.
Wilkin, author of Women of the Word, then shared five key areas to raise an "alien" child.
1. Activity
An alien child is going to spend her or his time differently than the child of the unbeliever, she said, adding that parents should ask whether an activity will help or hurt the family.
Families that sit down for family dinner for at least four nights a week, their children are far less likely to get involved in alcohol and drugs or other risky behaviors, she shared.
Family dinner may be the most counter-cultural thing that you can do, she told the audience.
2. Speech
An alien child will not sound like other children, she said, explaining that an alien child uses kind words, which is also a counter-cultural thing.
Other children learn bad words from the television and friends, and let's hope they don't learn them from home, she warned.
Sarcasm should not be used in a Christian home, for it always has a victim, she said. "There are plenty of other ways to be funny."
Give them words of reconciliation and prayer, she urged.
3. Possessions
An alien child will not own what other children own or when they own it, she continued.
At our homes, we should cultivate a sense of delayed gratification "because we are a people of delayed gratification. We await something better," Wilkin explained.
Our children should know what's less, what's more and what's enough, she said, and shared that studies show that when we give a child what they want when they want it, we raise a child who is insatiable.
We should talk to children about the difference between needs and wants, she said.
4. Entertainment
An alien child will not watch, read or listen what other children watch, read or listen to. "An alien child will view entertainment differently," she said.
We need to decide what our children can watch and for how long, she stressed.
We need to have time for conversations, so that we can train them, she said, and warned that we should not trade training for entertaining.
Entertainment is no longer a shared value because we have our own phones, Wilkin explained. It's now an individual thing that we do.
5. Friends
"An alien child will not invest in the same kinds of relationships that other children do," she said. "We train our child to recognize character. We train them to flee from drama and disorder."
She continued, "Work to make the home their primary source of belonging," and the best way to do that is "we ask our children to be friends with one another. Siblings can be friends."
Do not normalize sibling rivalry, she said.
In conclusion, Wilkin said, "The only reliable way to raise an alien child is to be an alien parent. … More important than your relationship with your child is your relationship with your Heavenly Father."
Parents should realize that before their children are able to read the Bible, they will read them, she said.