Flappy Bird Game Creator Dead? Dong Nguyen Suicide Death Rumors Confirmed as Malicious Hoax
Flappy Bird game creator, Dong Nguyen, has been the target of malicious online death hoax rumors this week – just days after deleting his hit game from iPhone iOS and Android app platforms.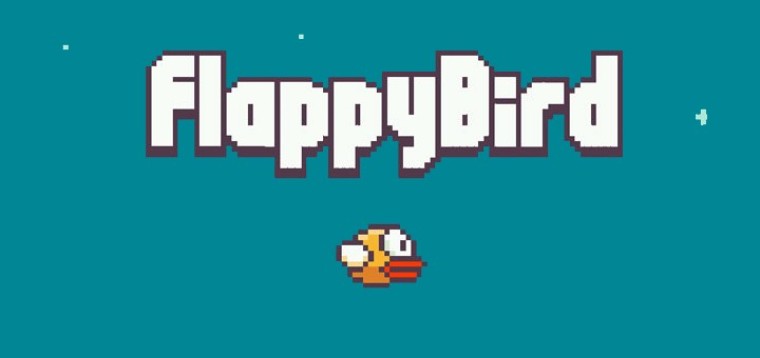 Just days following pulling hit game Flappy Bird from app stores, Nguyen was rumored to have committed suicide by shooting himself in the head. Website, Huzlers, reported that the app creator had been found dead in his New York City apartment.
The shocking news created an online frenzy among fans across social media sites Facebook and Twitter, with many expressed how stunned they were by the "news."
However, the death report was later confirmed to be a hoax, and the app creator is reportedly alive and well, and still refusing to re-launch his hit game, Flappy Bird.
Dong Nguyen has been plunged into the public spotlight after creating his hit game in just 2 to 3 days. The game was downloaded across the globe by millions of fans, and was reportedly earning more than $50,000 a day from advertising.
However, the attention was making Dong Nguyen's life overly stressful, and he recently reported that he was deleting the app from the Apple App Store and the Android Google Play Store, saying that he couldn't take it anymore.
"I can call 'Flappy Bird' is a success of mine. But it also ruins my simple life. So now I hate it," game creator Dong Nguyen tweeted.
"I am sorry 'Flappy Bird' users, 22 hours from now, I will take 'Flappy Bird' down. I cannot take this anymore," Dong Nguyen said on Twitter on February 8.
He also later added, "It is not anything related to legal issues. I just cannot keep it anymore."
The tweets sparked some malicious rumors to be started that Dong Nguyen had committed suicide. However, following the first wave of rumors about his death, the report started to fall apart as people began to pay attention to the details of the information given.
The death report by Huzler said that Dong Nguyen was found dead in his NYC apartment, however, the Flappy Bird creator is known to live in Vietnam.
Also closer inspection of Huzler death report also revealed a disclaimer at the far bottom of the page that read, "Huzlers.com is a combination of real shocking news and satire news to keep its visitors in a state of disbelief."
An excerpt of Huzlers distasteful death hoax report can be seen below:
"Flappy Bird developer Dong Nguyen has just been found dead in his home with a gunshot wound in his head. Authorities are confirming that Nguyen committed suicide by shooting himself in the head with a pistol. Authorities are saying that the sensational game Flappy Bird had something to do with the suicide.
There has also been 7 reports of other suicides around the U.S. today alone. Flappy Bird developer Dong Nguyen has just taken Flappy Bird off app stores this morning and is believed to be the cause of the suicides."