Florida Man Demands Right to Marry His Porn-Filled Apple Computer; Says If Gays Can Marry So Should He and Machine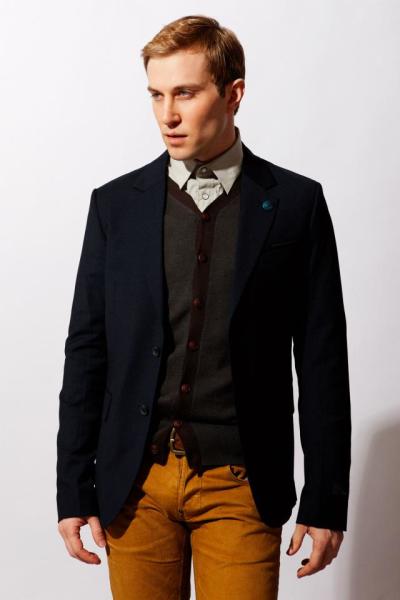 A lawyer who once filed a lawsuit against Apple for not protecting him from porn demanded the right in another lawsuit filed in Florida in late April to get married to his porn-filled MacBook.
Chris Sevier, who describes himself as a "former judge advocate and combat veteran," asked a Florida court to be added as a plaintiff in a controversial lawsuit filed by several same-sex couples seeking to have their marriages from other states recognized in Florida.
"Recently, I purchased an Apple computer. The computer was sold to me without filters to block out pornography. I was not provided with any warning by Apple that pornography was highly addictive and could alter my reward cycle by the manufacturer," he explained.
"Over time, I began preferring sex with my computer over sex with real women. Naturally, I 'fell in love' with my computer and preferred having sex with it over all other persons or things, as a result of classic conditioning upon orgasm," he explained.
Sevier demanded to be added to the lawsuit as a plaintiff alongside the same-sex couples on behalf of other "minority sexual orientation groups."
Same-sex attraction, he argued, does not constitute the full scope of sexual orientation groups and if the other minority sexual orientation groups were not represented in the lawsuit, "an absurd judicial decision will result."
He noted:
Respectfully, I am here to, in effect, make the federal court's "put up or shut up" about expansion of the equal protection clause to include "sexual orientation." Sexual orientation classification has never existed, until President Obama said that it does in advancing his social agenda to make America a "gay nation." Ever since one state in the union legalized "same-sex marriage," a proverbial "crack in the damn" has been created, so that now all states are forced to, despite the majority's decision to band [sic] same-sex marriage. Now proponents of same sex marriage have mobilized in multiple states — acting in concert — to force down their will down the throats of the voting majority so they can feel less ashamed of their life-style.
He argued that same-sex attraction was no different than the attraction some men have for blow-up dolls, or in his case, his computer.
"The present scenario presented by the original plaintiffs is no different than the findings in the studies of men who develop paramount sexual preference for a blow up dolls [sic] after having sex with it instead of a real woman, altering preference," he noted.
He also argued that same-sex advocates were selfishly seeking to promote their own brand of sexual orientation despite the Florida electorate voting against it.
"The plaintiffs entire argument is 'we want what we want so we should have it,' and in making this argument they have strategized with other pro-same sex [sic] institutions to disenfranchise the Florida electorate, who passed the amendment in the first place to protect their children and families from the bad message that the plaintiffs hope to send," he argued.
"The people of Florida voted to ban same-sex marriage because they do not want their children thinking that such a sexual union between members of the same sex would be an equally viable option to traditional marriage, because these two sexual relationships are inherently not equal. One breeds life, the other desensitization, shame, debauchery and other terrible qualities," he said.
U.S. District Judge Robert Hinkle, however, did not consider Sevier's motion serious enough to join the legal fight over the state's same-sex marriage ban and denied his motion.
"In these consolidated actions, the plaintiffs challenge provisions of the Florida Constitution and Florida statutes on same-sex marriage. Chris Sevier has moved to intervene, apparently asserting he wishes to marry his computer. Perhaps the motion is satirical. Or perhaps it is only removed from reality. Either way, the motion has no place in this lawsuit. Mr. Sevier has alleged nothing that would support intervention," wrote Hinkle in denying the motion.
READ THE ENTIRE MOTION BELOW: