Florida School Board Blocks Bible Distribution After Satanists, Atheists Demand Equal Time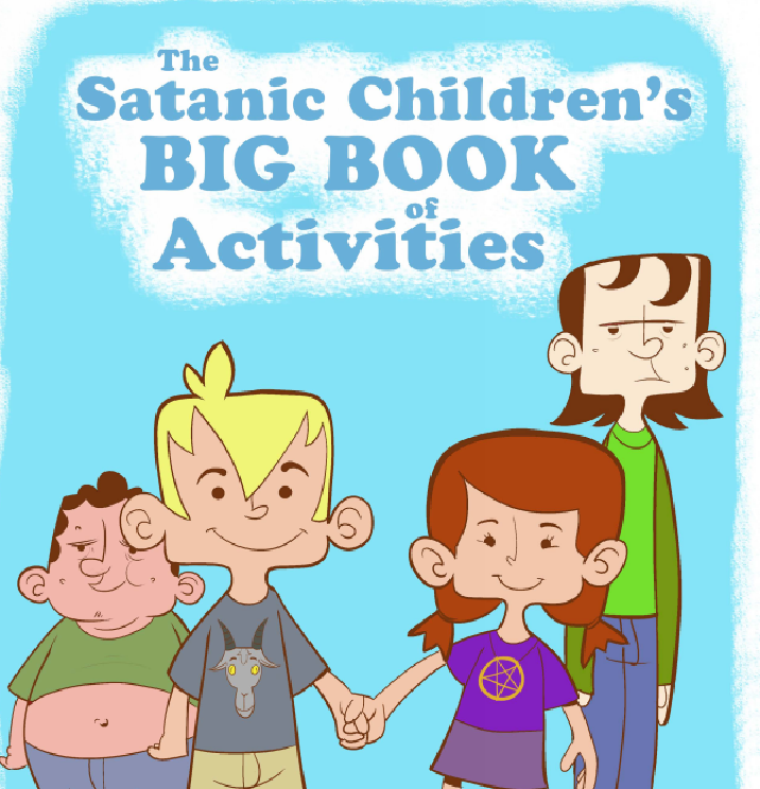 A school board in Florida is moving to ban the distribution of Bibles and other Christian materials after a satanist group requested to distribute its literature.
Orange County Public Schools decided last week to adjust its "passive distribution policy" so that no religious materials, Christian or satanic, can be put in public schools.
Shari Bobinski, senior specialist of media relations forOrange County Public Schools, provided The Christian Post with a statement from the school district on the matter.
"The proposed changes include: materials of a denominational, sectarian, religious, political and partisan nature shall not be permitted to be distributed. The policy changes are modeled after similar policies in Miami-Dade Public Schools and Broward County Public Schools," read the statement.
"The proposed changes will move to a rule development workshop in January. Current requests for materials to take part in a passive distribution process are on hold pending further school board policy discussion and a formal vote during a school board meeting."
In January 2013, a Christian ministry known as World Changers Florida distributed Bibles at several public high schools in Orange County.
"We have given out thousands of Bibles over the last few years and we are working to expand the program to many other school districts," Greg Harper, vice president of education for World Changers, wrote in a blog entry. "Our members and volunteers from many local churches will place Bibles on tables during the lunch periods for students to pick up."
World Changers was allowed to distribute the Bibles due to the school district's passive distribution policy.
"Passive distribution means the Bibles may be placed on one unmanned table for distribution in a location where students normally congregate during non-instructional time," read a memo sent to teachers. "The representatives may only be allowed to replenish Bibles if they run out and must remove any undistributed literature at the end of the distribution day."
Multiple atheist groups lamented the Bible distribution in public schools during school hours, including the Central Florida Freethought Community and the Madison, Wisconsin-based Freedom From Religion Foundation.
In May of 2013, the CFFC distributed about 5,900 various literary materials supporting secular views at several public high schools in Orange County.
"We repeatedly explained to the school board that we wished to prevent religious proselytizing to children in public schools. We prefer that neither Bibles, nor our literature, is distributed in public schools," said David Williamson of the CFFC. "Therefore, we are obligated to share our own literature and to ensure the campus is truly an open forum for all and not just the privileged majority."
The FFRF had attempted to distribute various literary materials, but some of them were censored by school district officials, promoting a lawsuit from the atheist organization.
In September, FFRF was successful in getting the Orange County Public Schools to agree to not censor their materials in any future passive distribution efforts.
At the same time, the New York based Satanic Temple announced that they were going to distribute literature in Orange County high schools in keeping with the passive distribution policy.
"FFRF does not believe that satanists or Christians or even atheists should be distributing literature to public school students," the FFRF said in September.
"FFRF does not endorse the New York-based Satanic Temple's literature any more than we would endorse the Bible or think it should be given to students. However, Orange County Public Schools cannot legally prevent the temple from distributing its literature."
Regarding Orange County Public Schools' recent move toward abandoning the passive distribution policy, Chairman Bill Sublette stated earlier this month that things have "gotten out of hand."
"I think we've seen a group or groups take advantage of the open forum we've had," Sublette said at a press conference. "In my office alone, I had received close to 11,000 emails in one period on this issue, and it gives you an idea of the level of disruption it was causing."