Florida Shooter Nikolas Cruz Details How Demon Got in His Head, What It Tells Him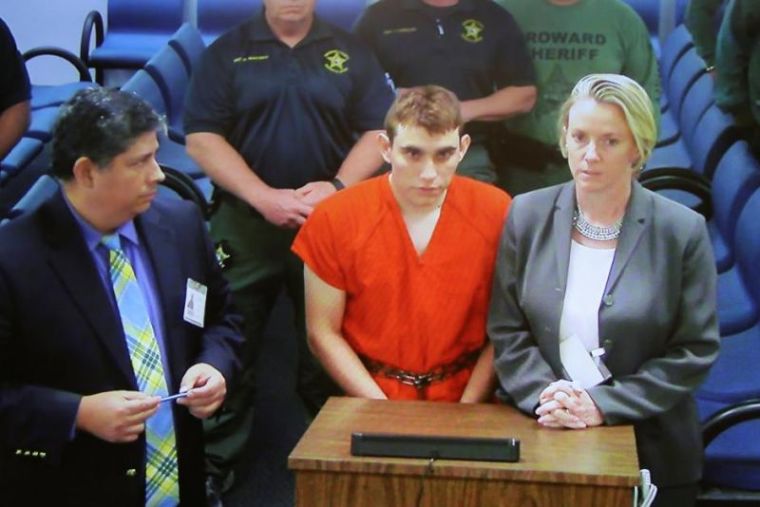 A newly released transcript from the interrogation of teenage shooter Nikolas Cruz, who murdered 17 people at a Florida school in February, revealed more details about the "demon" that Cruz said instructed him to "kill and destroy."
Cruz, 19, who carried out the massacre at Marjory Stoneman Douglas High School in Parkland, Florida, was questioned by Broward sheriff's Detective John Curcio for more than 11 hours in February.
A heavily redacted transcript, which was released to media on Monday, shows Cruz mentioning a demon in his head that told him to carry out the violence.
Cruz told Curcio that the demonic voice is male, around his age, and that it first appeared after his father died 15 years ago. It got worse after his mother died of pneumonia in November 2017, just three months before the shooting.
The shooter claimed that the voice told him to "Burn. Kill. Destroy."
When asked what he was supposed to be destroying, Cruz said, "anything."
Once when Curcio left the room during the questioning, Cruz cursed at himself, saying that he wants to die.
"I want to die. At the end you're nothing but worthless [expletive]," he said to himself.
"You deserve to die," he added.
At one point, the detective asked Cruz whether the demon in his head "is because you got disrespected in front of your peers." The shooter replied "no." The context of that part of the conversation was redacted.
Later, Cruz said that he does not actually see a demon and that it is just a voice in his head.
Cruz said that he tries not to listen to the voice, but is afraid that if he rejects it, he will suffer "loneliness."
The teenager then said that the voice told him to buy the AR-15, with which he carried out the shooting.
Later on, Curcio asked Cruz whether the demonic voice has been talking to him during their interview, which Cruz affirmed.
Cruz explained that the voice is telling him "kill yourself now."
He is then asked whether he believes in God and angels and the afterlife, if he believes in demons. He responded, "I feel like there's an afterlife." Cruz added that he is not one to go to church, however.
USA Today reported that authorities have delayed the scheduled release of a video from the police interviews. The video was scheduled to be released on Tuesday, but the State Attorney's Office announced that it is still redacting it, without saying when it would be ready.
In March, CNN obtained documents of Cruz's days at Broward County Jail in the days following the shooting. On Feb. 24, the suspect asked to read the Bible after a "restless night of sleep."
"(Twists) and turns in bunk, does not sleep, stares at wall in deep thought, eyes closed, appears to be resting, not asleep," one deputy noted at the time.