Floyd Mayweather Jr. Defends Publicly Outing Former Girlfriend's Abortion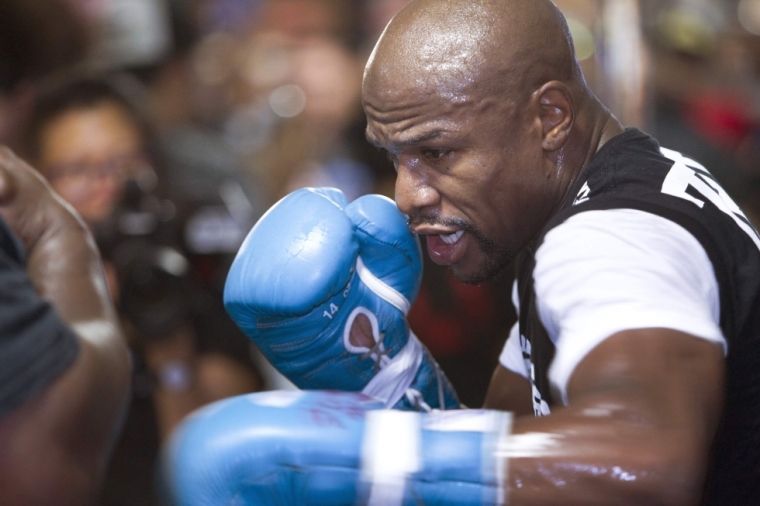 Floyd Mayweather Jr. is defending his reasoning for speaking about his ex-fiance Shantel Jackson's abortion on Twitter earlier this year.
Mayweather, the 37-year-old undefeated boxer, is being sued by Jackson for defamation, assault, invasion of privacy and more, according to TMZ. The world witnessed things turn sour between the pair when Mayweather took to his social media account to Instagram documentation that Jackson, 29, aborted the pair's twin babies while making other claims about her now boyfriend, rapper Nelly.
Now, it seems Mayweather is working to have Jackson's lawsuit dismissed. In legal documents obtained by TMZ, the boxer insists Jackson asked him to help her become famous following her career appearing in music videos.
Mayweather is denying Jackson's claims that she invaded his right to privacy.
"At age 37 I am an undefeated boxer. I have been the world champion in five different weight divisions," the boxer claimed in a sworn statement, according to TMZ. "..After we broke up, there was a lot of media talk about why we broke up. I expressed myself on the breakup and abortion … and posted it on social media."
According to New York Daily News reports, Mayweather's attorneys argued on his behalf to have Jackson's lawsuit dismissed since abortion is a public issue.
"..Both parties are public figures. Abortion is a public issue..," Mayweather's legal representatives reportedly stated. "A public figure involved with another public figure in a public relationship can expect publicity, not privacy, about why it ends."
Jackson's lawsuit stems from Mayweather posting images of her sonogram and abortion papers to Instagram last Spring.
"The real reason me and Shantel Christine Jackson @missjackson broke up was because she got a abortion, and I'm totally against killing babies. She killed our twin babies," he captioned the photo.