For Churches That Won't Perform Same-Sex Weddings, Insurance Begins to Look Iffy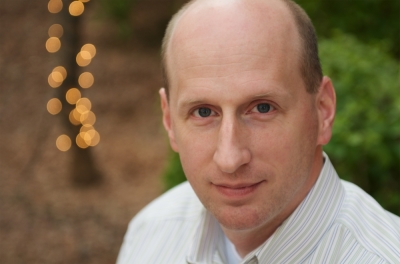 In the aftermath of Obergefell v. Hodges, pastors and church members are experiencing a wave of anxiety over what many of them deem the "nightmare scenario": lawsuits or government action designed to force them to perform or recognize same-sex marriages. While there are — so far — no meaningful judicial precedents that would permit such dramatic interference with churches' core First Amendment rights, lawsuits challenging church liberties are inevitable.
Indeed, the Iowa Civil Rights Commission has declared that prohibitions against discrimination on the basis of sexual orientation and gender identity "sometimes" apply to churches and has stated that a "church service open to the public" is not a "bona fide religious purpose" that would limit application of the law. In 2012 a New Jersey administrative-law judge ruled that a religious organization "closely associated with the United Methodist Church" wrongly denied access to its facilities for a same-sex wedding.
Churches, like virtually every functioning corporation, protect against liability risks and the potentially ruinous costs of litigation through liability insurance. With same-sex marriage now recognized as a constitutional right — and with news of Oregon's Bureau of Labor and Industries awarding a lesbian couple $135,000 in damages for "emotional, mental and physical suffering" after a Christian bakery refused to bake their wedding cake — pastors are reaching out insurance companies to make sure they're covered. And at least one insurer has responded with a preemptory denial: no coverage if a church is sued for refusing to perform a same-sex wedding.
On July 1, David Karns, vice president of underwriting at Southern Mutual Church Insurance Company (which "serve[s] more than 8,400 churches"), wrote an "all states" agents' bulletin addressing same-sex marriage. It begins: "We have received numerous calls and emails regarding the Supreme Court's ruling on same-sex marriages. The main concern is whether or not liability coverage applies in the event a church gets sued for declining to perform a same-sex marriage." Karns continues:
The general liability form does not provide any coverage for this type of situation, since there is no bodily injury, property damage, personal injury, or advertising injury. If a church is concerned about the possibility of a suit, we do offer Miscellaneous Legal Defense Coverage. This is not liability coverage, but rather expense reimbursement for defense costs. There is no coverage for any judgments against an insured.
In other words: Churches, you're on your own. National Review has tried to reach Mr. Karns and Southern Mutual's corporate office, and they have not yet returned our calls.
It is unusual for an insurer to deny purely hypothetical claims. Typically, coverage decisions are made only after evaluating the claims in the complaint and the terms of the insurance policy. Indeed, when National Review reached out to other church insurers to see if they had made similar communications to their insureds, State Farm responded simply: "It can be confusing to customers to publicly address broad, hypothetical situations. Every claim is assessed on its own merits, in line with the language of the policy, coverages, and endorsements purchased." Other church-insurance companies, including Brotherhood Mutual Insurance Company and Church Mutual Insurance Company, stated that they had made no blanket communications to their insureds regarding coverage. Brotherhood did, however, post a brief legal analysis of Obergefell that included suggested steps for avoiding litigation.
Moreover, if past practice is any guide, litigants are very likely to allege that they suffered "personal injury" if a church refuses to perform or host their wedding ceremony. Indeed, in the Oregon bakery case, the lesbian couple alleged an array of injuries, including "impaired digestion," "high blood pressure," "excessive sleep," "migraine headaches," and "anxiety." And those allegations were over a mere cake (a cake they were able to immediately replace), not the entire wedding.
The defense of religious liberty is about more than legal doctrines. Even the most robust of legal protections can seem hollow indeed if a church risks financial ruin in response to a lawsuit. Erik Stanley, a senior legal counsel with the Alliance Defending Freedom (disclosure: I'm a former senior counsel at ADF and occasionally give speeches at ADF events), notes that even though churches can obtain high-quality pro bono counsel, legal nonprofits do not and cannot indemnify a church's potential liabilities. That's what insurance is for. Yet, as of July 1, it appears that thousands of American churches are more exposed than they imagined. And what's the real-world result of Southern Mutual's decision? Stanley, who focuses much of his practice on defending the religious-liberty rights of pastors and churches, was blunt: "More fear." And fear can mean that the battle for religious freedom is lost even before it's fully joined.
This column was originally published at National Review.