For KING & COUNTRY Declares the Power of 'Joy' Amid Trials (Video)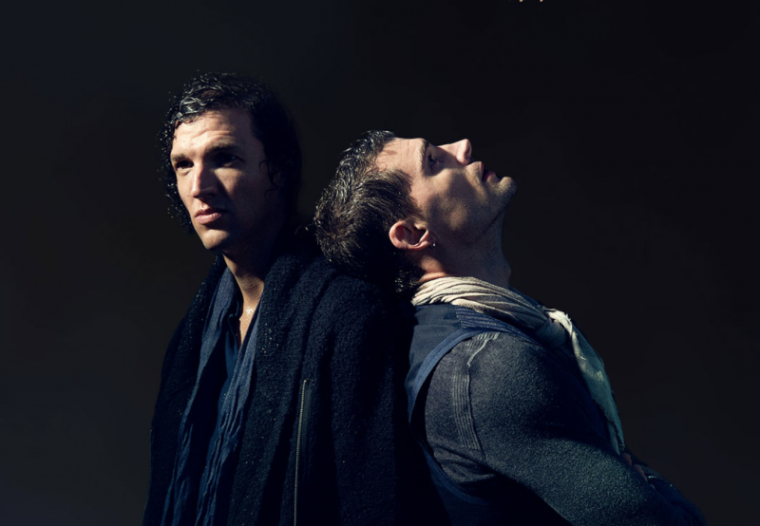 ORLANDO — Following the celebration around their RIAA Certified Gold Album, RUN WILD. LIVE FREE. LOVE STRONG., for KING & COUNTRY is gearing up for the release of their highly anticipated third full-length album and the two say they believe the joy of the Lord can help the current state of America.
The musical sibling duo just wrapped up the "joy UNLEASHED" tour where they debuted their new single, "Joy." The song was received with much praise at their Orlando concert at the Amway Center on May 5.
"Joy — a big theme for us over the last few years," Joel Smallbone told The Christian Post backstage at their concert.
The Australian native shared that he became an American citizen last year, during a time when the country is facing a lot of social and political unrest. The group believes joy is the perfect antidote.
"When you're faced with hardships, when you're faced with trials — even as a nation — questions, and division, what do you turn to? Do you turn to finger pointing, do you turn to despair, ... anger? Or just maybe in all of it, we turn to joy!" he maintained.
When asked how they think joy plays a factor in helping the state of the world today, Luke Smallbone explained the power he believes godly joy can truly possess.
"It's easier said than done. I think that's part of the reason why the Bible talks about joy a good bit," he shared. "I don't think Jesus is too concerned with our happiness but I do think He's very concerned about our joy because that's way more attractive."
Luke maintained that there is a distinct difference between happiness and joy, revealing that people who have joy are able to get through the battles of life, still intact.
"Happiness, to me, is when everything is going well for you ... But when you see someobody with joy and then you find out a hardship that that person's been going through ...  that must mean that there's something else going on in their life that's trumping all of the noise, and for me, I think it's pursuing the heart of Jesus. I don't know what else breeds joy like that," Luke explained.
"If you're looking for Jesus in things you will find it. And if you're looking for Jesus, in ways, when you find it, to me, that is what produces joy," the younger Smallbone brother concluded.
The successful group were the only artists in Christian music to receive both a Gold album and two Gold single certifications from the RIAA in 2017. The two-time Grammy Award winner's new single, "Joy," is now available and their third album is to follow.
For more information, visit forkingandcountry.com