'Bleak' future ahead for majority of Americans due to lower education: study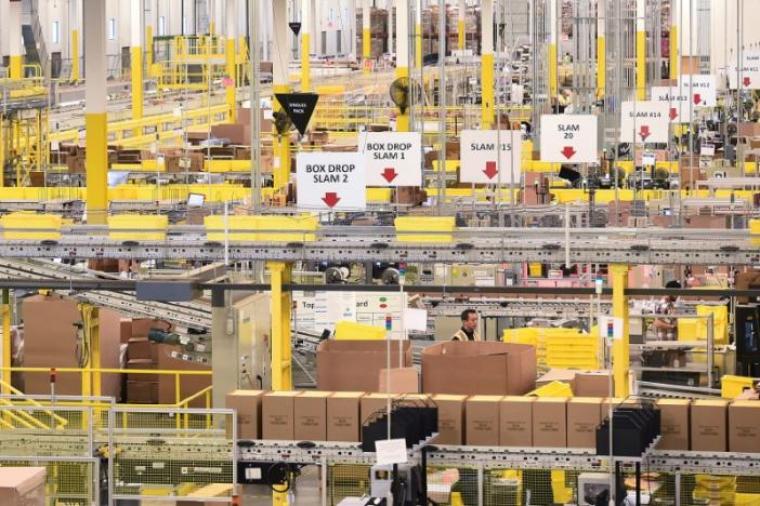 Americans who don't have a college degree are now facing a "bleak" and deadlier future compared to those who do, according to Princeton researchers who recently found increasing deaths by drugs, alcohol and suicide, known as "deaths of despair," are largely concentrated among this group while a college degree appears to act as a talisman against them.
In their working paper, The Great Divide: Education, Despair and Death published this month, husband and wife research team, Anne Case and Nobel Prize winner Angus Deaton, build on previous research examining the relationship between mortality and education in America.
"Deaths of despair, morbidity and emotional distress continue to rise in the U.S. The increases are largely borne by those without a four-year college degree — the majority of American adults," the researchers wrote in the paper published this month. "For many less-educated Americans, the economy and society are no longer providing the basis for a good life. Concurrently, all-cause mortality in the U.S. is diverging by education — falling for the college-educated and rising for those without a degree — something not seen in other rich countries."
Some 32.1% of the population 25 years of age and older holds at least a bachelor's degree, according to data from the American Community Survey. In recent reports, however, as college-educated women grapple with the diminishing returns from degrees, many men, some who have cited these diminishing returns, are now completely choosing to forgo college.
"If I was going to be a doctor or a lawyer, then obviously those people need a formal education. But there are definitely ways to get around it now," Daniel Briles, 18, who graduated in June from Hastings High School in Hastings, Minnesota, told The Wall Street Journal in a recent report. "There are opportunities that weren't taught in school that could be a lot more promising than getting a degree."
Case and Deaton cited data showing that the age-adjusted alcohol-related mortality rate among non-Hispanic whites between the ages of 25 and 74 increased by 41% between 2013 and 2019. At the same time, the suicide rate for this group rose by 17% as the drug-related mortality rate skyrocketed by 73%.
After 2010, deaths of despair also began increasing among black Americans and Hispanics without a bachelor's degree. For both groups, drug-related mortality more than doubled between 2013 and 2019 as the suicide rate increased by one-third. Additionally, alcohol-related mortality rates increased by 30% for blacks without a bachelor's degree and 24% for Hispanics.
"These statistics are for the period leading up to the COVID epidemic. Unfortunately, if (when) vaccinations control the virus, there is no reason to expect that these deaths of despair among less-educated Americans will decline," the researchers said.
The Princeton academics also highlight how the progress in the fight against deaths from cardiovascular disease, which led to increases in life expectancy in the final quarter of the 20th century, has now "leveled off, even for those with the degree, while reversing for those without."
To highlight the nature of the disparity in the quality of life between the educated and the less educated, Case and Deaton pointed to the suicide rate, which they report "is currently at its highest level since 1938."
"Contrary to what was long believed, suicide rates in the U.S. are higher among those with less education. While the age-adjusted suicide rate almost doubled from 1992 to 2019 among WNHs ages 25–74 without a BA, increasing from 17.6 to 31.1 per 100,000, there was almost no increase among those with the degree," the researchers note in their study.
"Suicide rates were declining between 1990 and 2010 for less-educated Hispanics and BNHs, but rates began to rise after 2010, increasing from 7 to 10 per 100,000 (age-adjusted 25-74) between 2010 and 2019."
In their final thoughts on the situation, Case and Deaton noted that "Growing inequality in America since 1970 includes diverging fortunes for those with and without a four-year college degree. The evidence on growing mortality and morbidity that we first highlighted in 2015 continues up to and into the COVID-19 pandemic." 
"Even if the opioid epidemic is brought under control — itself a very difficult task given that so much of the supply is now illegal — the underlying despair is likely to remain," they concluded. "The prospects for less-educated Americans remain bleak unless there are fundamental changes in the way that the American economy operates."