Former Crystal Cathedral Begins 'Holy Year of Preparation' for Grand Opening as Catholic Church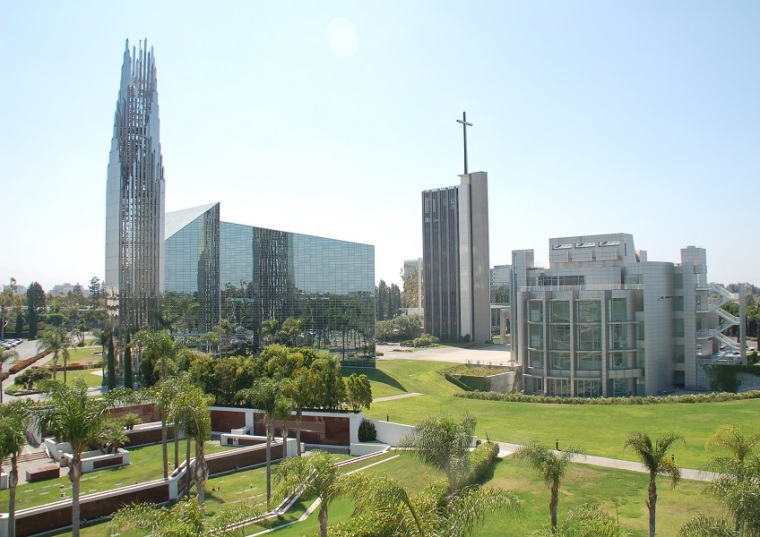 Correction appended
A Roman Catholic diocese that purchased the former Crystal Cathedral building has announced that a "Holy Year of Preparation" will take place in advance of the church's official dedication next year.
In 2012, the Catholic Diocese of Orange purchased the former Crystal Cathedral building and grounds, notable as the megachurch headed by the Rev. Robert Schuller and his family, renaming it "Christ Cathedral."
The Diocese's Bishop Kevin Willian Vann announced a decree last Friday proclaiming a "holy year" in advance of the July 19, 2019 dedication ceremony.
"That, in accord with canons 35 and 48 of the Code of Canon Law, a Holy Year of Preparation for the Opening of Christ Cathedral is to begin today, the Solemnity of the Apostles, Saints Peter and Paul and will continue through the Solemnity of the Most Sacred Heart of Jesus on 28 June 2019," stated the decree.
Lesa Truxaw, director of the Diocese's Office of Worship, explained to the publication the Orange County Catholic the importance of the 12-month observance.
"The Holy Year of Preparation is a time to celebrate our connection to the universal Catholic Church through our bishop," said Truxaw in a story published last Friday.
"The cathedral is an important part of that connection because it's where the bishop teaches and celebrates Mass. Christ Cathedral will be a home where everyone across the Diocese of Orange is welcome."
For decades, the Orange County-based Crystal Cathedral was a prominent evangelical ministry, renowned for its large glasswork design and widely watched "Hour of Power" programming.
However, financial problems and in-fighting led to Crystal Cathedral Ministries filing for bankruptcy and eventually being compelled to sell their iconic property.
In Feb. 2012, the Diocese of Orange purchased the property with the intention of making it an actual cathedral, with it being the official seat for the bishop.
As part of the deal, Crystal Cathedral Ministries moved into a smaller church building known as St. Callistus Catholic Church and named their congregation Shepherd's Grove.
Bobby Schuller, the 33-year-old grandson of the Schuller who founded Crystal Cathedral, is the lead pastor of the replanted congregation.
Since purchasing the property, the Diocese has overseen a renovation of the facility, especially the interior of the large sanctuary, at an initial projected cost of $113 million.
In 2014, an anonymous donor gave the Diocese $20 million for the project, which was put to the $60 million goal of the renovation's second phase.
Correction: Friday, July 6, 2018:
An article on Tuesday, July 3, 2018, about Crystal Cathedral incorrectly reported that there was a financial scandal at the church that led to Crystal Cathedral Ministries filing for bankruptcy. While there were financial problems there was no scandal, such as theft or extortion.