Former Highest Ranking American in Vatican, Cardinal William Joseph Levada, Arrested for Drunken Driving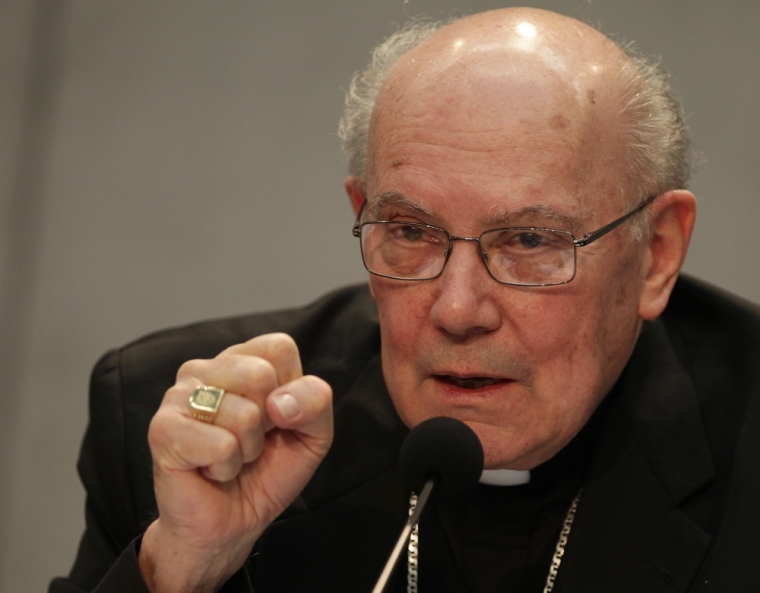 Cardinal William Joseph Levada, once the highest-ranking American official at the Vatican, was arrested last Thursday in Kailua-Kona, Hawaii, for drunken driving and is now set to respond to the charge in court next month.
The Hawaii Tribune-Herald reported that Levada, 79, of Menlo Park, California, who was on vacation in Hawaii with fellow priests, was stopped at about midnight Thursday and charged with DUI. Police later released him after he posted a required $500 bail about one hour after his arrest.
A police spokeswoman told the publication that Levada was pulled over after a Kona Patrol officer saw him swerve while driving northbound on Queen Kaahumanu Highway north of Kealakehe Parkway. She said Levada was driving a 2015 Nissan Altima and was alone in the car at the time. She declined to disclose the priest's blood-alcohol content at the time of the arrest.
Sgt. Robert Pauole, who heads the police Traffic Services Section, said Levada is likely to have had California driver's license taken by the arresting officer, but not suspended.
"The officer should have given him a four-page document," said Pauole. "That four-page document is his temporary license for 30 days. He was also supposed to be given a document that would tell him how to contest it (the Administrative Driver's License Revocation Office case)."
In an email statement issued by the Archdiocese of San Francisco, Levada, who will appear in court on Sept. 24, apologized for his behavior.
"I regret my error in judgment. I intend to continue fully cooperating with the authorities," he said.
When asked by The Huffington Post how the archdiocese handles situations like this, spokesman Michael Brown said "'punishment' is not a factor," in this case.
"Speaking generally at all levels of the organization, such things would be looked at on a case-by-case basis," Brown noted. "Where a lapse in judgment occurred, the matter would probably be considered less serious. If the matter seemed to indicate a more serious problem, this would be treated more seriously. This would be true at all employee levels."
Levada, who is also former Archbishop of San Francisco, was appointed as a cardinal, a prince of the church, on May 13, 2005, by Pope Benedict XVI, according to the Tribune-Herald. He was the first U.S. prelate to lead the Congregation for the Doctrine of the Faith, the Vatican's powerful guardian of doctrine. He is currently Prefect Emeritus of the Conclave of the Faith. He retired as prefect in July 2012.