Former 'Kansas' Lead Singer Releases Pro-Life Video of Adopted Daughter's Near Abortion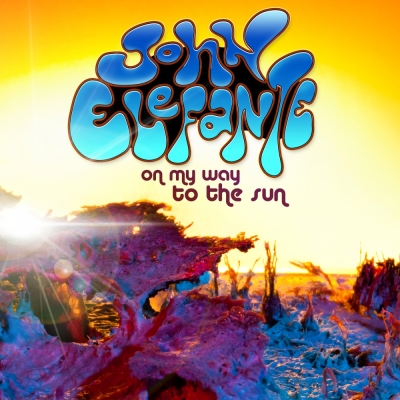 John Elefante, former lead singer of the band "Kansas," teamed up with pro-life group Online for Life to release a music video of his song "This Time," which details the story of his adopted daughter's near abortion.
"I did not set out to write a pro-life, anti-abortion song, I simply wanted to tell the story of how my daughter came into the world," Elefante told The Christian Post on Wednesday. The artist, who has produced 100 records, released 5 solo albums, and written 300 songs, said he'd never before touched on a theme this controversial.
Nevertheless, Elephante said God inspired him to write the song. "The lyrics just kept falling out of me," and the Lord helped him "come forth with this lyric that worked perfectly in a song." The song shows the struggle of a young girl – thirteen years of age – about whether or not she should have an abortion.
In the song, the Lord says, "I decided before time began, her name is written in the book." Just as God knew Elefante's daughter, Sami, so "He knew this song was going to happen before she was ever born," the singer said.
While the song has garnered a positive reaction on YouTube, with 36,000 views, 700 "likes," the singer said he was surprised by the negative reaction he received. He lamented the need to erase three or four comments due to high levels of profanity.
The more intelligent criticisms focus on a scene in the abortion clinic where the young mother seems restrained on a medical table while nurses and a doctor keep her from using the phone. "They're not holding her down, they're just trying to calm her," the artist explained.
Elefante also shared the story of adopting Sami. Karyn Johnson, who led House of Ruth, a ministry dedicated to caring for girls in crisis pregnancies, overheard him talking about adoption. Sami's mother had found a couple to adopt the baby, but then that couple had become pregnant and no longer wanted her, so Elefante took her in.
He and his wife also adopted a little boy three years later, and had a biological daughter who is now eleven. "The doctors said we'd never be able to and they were wrong," the singer quipped.
When he left the band Kansas, Elefante wanted to keep performing, but ended up producing albums with other bands. "I didn't want to produce records, I wanted another record deal," he said. But God led him to producing instead.
Finally in 1993, he released his first solo record. His latest album, which brought him back together with two of his former Kansas bandmates, On My Way to the Sun, was released in May and includes "This Time."
For the latest album, Elefante turned down a record deal, and started a Kickstarter campaign, where he raised just under $60,000. That money enabled them to make the album, and allowed the fans to play a part in its creation. "It's been one of the most gratifying things I've done in my life," the artist said.
Elefante credited God for the music video of "This Time." His team wanted to make a video but lacked the money to do it, but then a friend connected him to Online For Life, a group which says it has saved over a thousand babies.
Brian Fisher, president of Online for Life, said the number of saved babies is 1,152, but stated that it is "not enough, but we're making progress." He mentioned connections with about 50 pregnancy centers in 25 different states. He said an old friend in business connected him to Elefante, and the project took off from there.
"We live in a day and age where abortion is celebrated," Fisher told CP Wednesday. He said that it's rare to have "a positive story with a great ending and talk about the joys of life."
He said Online for Life has received a great deal of criticism from "a culture that only values life if it serves us," but that his organization has nothing to do with politics. They just attempt to rescue children who are about to be aborted.
"If folks want to help, we have a free iPhone app, that allows praying people to pray for those at risk for abortion in real time," he suggested. The app reports 2,399 people praying, 81,676 people reached and 1,152 babies saved.