Former Mars Hill Church Executive Pastor and Elder Shares All: Good Decisions Made by the Right People, ResultSource (Pt. 2)
Editor's Note: Sutton Turner was the executive pastor and an executive elder of Mars Hill Church in Seattle. He spent several years in the business world, working in Texas and the Middle East before God called him to serve at Mars Hill. Turner oversaw the church's central operations and business functions, including finance, property, media and communications, and technology. He trained and mentored the executive pastors and deacons across all Mars Hill Church locations.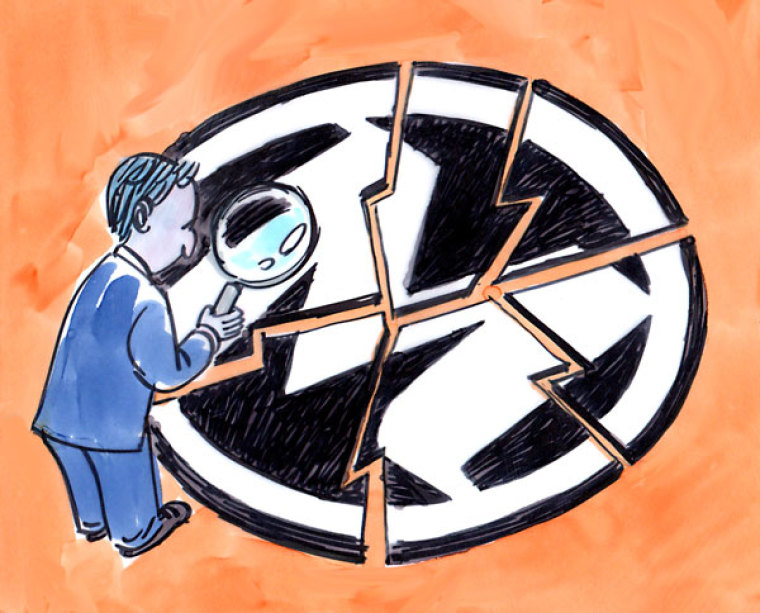 Your church or organization needs the right people in place to make the big, difficult, culture-shifting, church-altering decisions. The Bible details the qualifications of an elder in 1 Timothy 3 and 1 Peter 5. Those who lead the church by making important decisions for it should meet those qualifications, at the very least. Whether it is local elder-led or consists of outside leaders, the governing board must consist of men with experience and skills to match the decisions necessary for that body in its current season. More importantly, those board members also need experience in making decisions that the church will face in the future.
In my first months on staff at Mars Hill Church, the ResultSource contract was approved even though I had advised my direct supervisor against it. I don't know who approved the plan. I don't know what process was conducted concerning the decision, even after reviewing the board minutes for that time frame. I do know that it showed that the process of making big decisions at Mars Hill was flawed and should be fixed.
A Board to Match the Organization
In 2011, the Board of Directors was made up of men that were local church pastors within Mars Hill. I was not a board member at the time, so I do not know any of the specific deliberations on ResultSource. At the time, I did not care who was to blame for making the decision, and I don't blame them now. (As you will see, the flawed governance structure contributed more to the situation than the individual decision-makers.) Within weeks of the decision to use ResultSource, my supervisor had resigned. Within months, I was installed as Executive Elder (a position that would have allowed me to better voice my concerns on the ResultSource decision just months prior). At that point, the decision was done and in the past, but Mars Hill could certainly learn from it. My goal over the next few months was to restructure the decision-making process and the board that made those decisions.
As I looked at other larger churches (weekly attendance over 10,000), one thing was constant: their board of directors. These churches had qualified men on their boards who each had large organization experience. There was mostly large church or non-profit experience among them. They were generally either leaders of other large churches or godly businessmen. When I looked at Mars Hill in the summer of 2011, many of its board members had limited large organization experience and that experience was solely at Mars Hill. Few had any business experience and some had no college education. I do not comment on their background as a personal critique but to show that they needed outside help to enhance their experience and perspective.
While many will disagree with me, outside experience on a church's governing board is helpful and needed. Why?
A large church needs people with larger organizational experience on its board. It is a huge benefit to a church to have men who have faced similar situations, making decisions and experiencing success and failure in the past. How can top leaders of a large organization rely on leaders who have no experience and no reference in making large organizational decisions for help?
A local elder-led board can succumb to "groupthink." Groupthink is when a group makes a dysfunctional decision without considering alternate viewpoints and does so in order to preserve unity and avoid conflict. While groupthink often creates dysfunctional decisions in order to preserve unity, it can also result from a homogenous group. If all board members have the same experience, similar jobs and talents, and are all around the same age, they will generally think alike. It is important for a well-functioning board to consist of members with diverse viewpoints and experiences and occasionally have internal conflict when making decisions.
The board in place at Mars Hill in the summer of 2011 consisted of local elders who had been at Mars Hill for many years. They were inside the organization. I'm not sure what they discussed regarding ResultSource, but they needed outsiders who were experienced in big decision-making and who were outside of their context to help them.
In November of 2011, I began to work on new by-laws that would put men on the board of directors that had large organization experience and a structure that would place these types of decisions in their hands. In Spring 2012, the full council of elders approved these new by-laws, and men were added to the board who had large company or ministry experience. This new group was called the Board of Accountability and Advisors (BOAA) and its members were approved by the full council of elders.
At our board meeting in August of 2013, I provided a detailed analysis and accounting of the ResultSource marketing plan. At this board meeting (six months before the signed ResultSource contract was leaked to the public), the new board agreed that this type of marketing strategy would never be used again. In fact, no other books that were published through Mars Hill used it. We, as board members, would certainly not always get it right. In fact, in the following months, we would even make mistakes around the public revelation of the ResultSource contract. (I desired for our first media response at that time to clearly communicate two things: my level of involvement in the decision and the BOAA's decision to never repeat the practice. Unfortunately, this did not happen.) But six months before the public spotlight, this new board of outside leaders, who were unassociated with the ResultSource decision, evaluated the proposal afterwards and made the right decision: it was a bad idea and it was wrong.
My next blog post will detail what can be learned from church board structure.
The above post originally appeared here: http://investyourgifts.com/resultsource2/