Former NewSpring Pastor Perry Noble Checks Into Treatment Center for Alcohol Addiction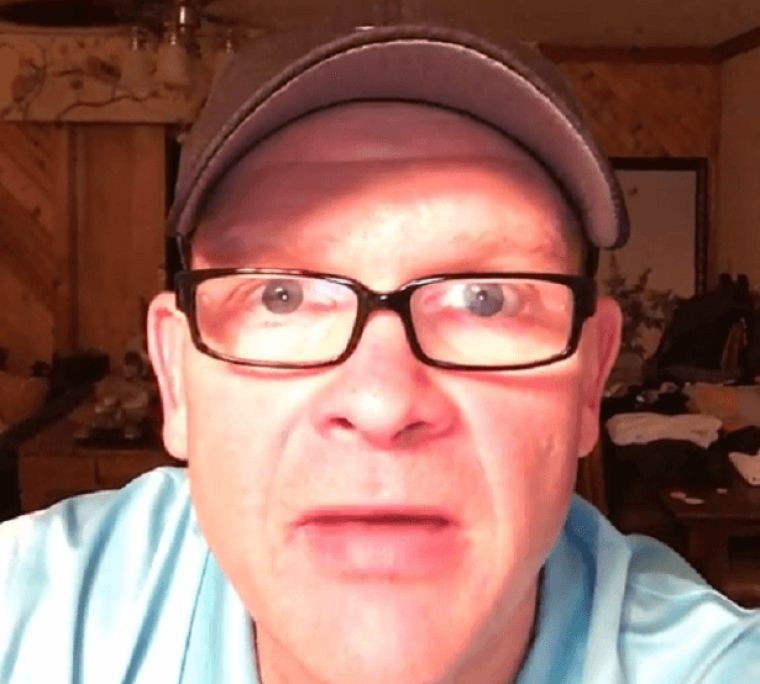 Some 19 days after his firing from NewSpring Church in South Carolina for alcohol addiction and other "unfortunate choices and decisions," Pastor Perry Noble checked into a treatment center to begin his journey to recovery last Wednesday.
"Well hello, I wanna say 'hey' to my Facebook family and let you know that I'm doing good. I've had a lot of people hit me up on social media asking me how I'm doing and I'm doing very well," Noble began in a video message posted to Facebook last Tuesday.
He thanked his well-wishers whose support he said "has meant the world to me," then revealed what he called his "next step."
"Tomorrow I'm taking my next step. Tomorrow will be the day that I'm checking into a treatment center. I'll be there for about 30 days. I am going to be under the care of some excellent doctors, excellent psychiatrists," he said. "They are going to work with me and I'm going to do whatever it takes to get better."
Perry didn't reveal the facility he would be checking into and said his supporters should expect to hear nothing from him for the duration of his treatment.
"I would appreciate your prayers as I do it. I'm really excited about the work that Jesus is gonna do in me through this process. So thank you so much. I love you guys. And I believe for me and I believe for us. I believe for everyone the best is really yet to come," he said.
NewSpring Church Executive Pastor Shane Duffey told congregants at South Carolina's largest church, which has a weekly attendance of 30,000, that they were forced to fire Noble after a failed months-long intervention effort to help him with his struggles.
"While this is the most difficult and painful decision we've had to make, unfortunately it was necessary. Perry has made some unfortunate choices and decisions that have caused us much concern," said Duffey.
"Over the course of several months our executive pastors met with and discussed at length with Perry these concerns regarding his personal behavior and his spiritual walk, Perry's posture towards marriage, increased reliance on alcohol and other behaviors were of continual concern. Due to this the executive pastors confronted Perry and went through the steps of dealing with sin in the church as outlined in Matthew 18," Duffey explained.
"Because Perry chose not to address these ongoing issues and didn't take the necessary steps toward correcting them, he is no longer qualified as outlined in I Timothy 3 and the church's bylaws to continue as pastor of the NewSpring Church. We will continue to love Perry and his family during this difficult time. And we are committed to continue to pray for his healing. And we are also committed to providing personal support to Perry and his family in the days ahead," he added.
Duffey further noted that the church chose not to publicly discuss the full details of what led to the firing of NewSpring's founding pastor because it "would not be helpful to Perry or his family."
"The Gospel gives us hope that Perry and his family can experience healing. The same Gospel also gives us confidence that NewSpring Church will continue to make a difference in our state. In the coming weeks we ask that you join us as a church family in continual prayer for Perry, his family and our church. We do believe the best is yet to come," he said.