Former Reagan Aide Blames Republicans for Christian Persecution in Mideast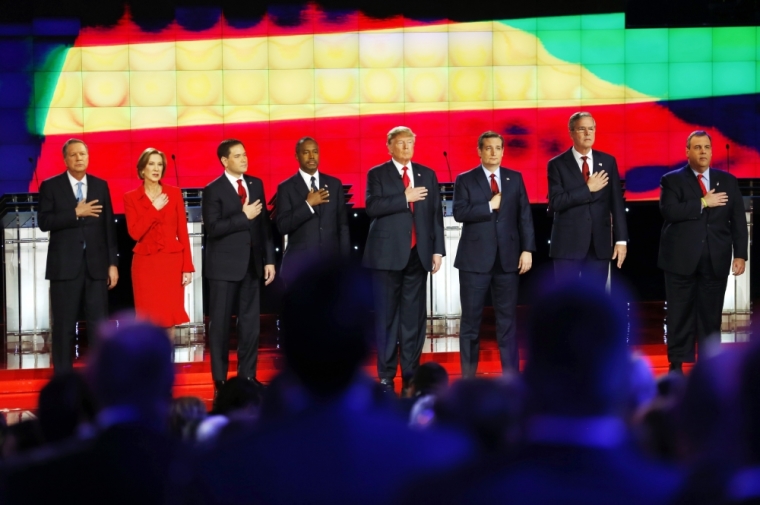 Doug Bandow, a former special assistant to President Ronald Reagan, claims in a Forbes op-ed that the persecution of Christians in the Middle East can be attributed to the GOP's vocal support for Israel.
"Rubio's concern [about persecution of Christians in the Middle East] no doubt is genuine. However, the policies implemented by his party and advocated by him and his fellow GOP presidential contenders have hurt and will continue to hurt Christians around the world," writes Bandow, a senior fellow at the Cato Institute.
The author argues that Rubio's "slavish political commitment" to the Israeli government "hurts Christians there," adding that "Israel welcomes Western Christians for their political support, not religious convictions."
He goes on to claim that Christians in the West Bank, "who live and worship openly, complain far more about the impact of the Israeli occupation than activities of the Palestinian Authority."
Bandow, who writes regularly on military non-interventionism, adds: "Former Arkansas Gov. Mike Huckabee, who actively aids Israeli settlers in the West Bank, harming Christian and Muslim Palestinians alike. And Texas Sen. Ted Cruz, who last year used a conference of persecuted Christians as a campaign prop to proclaim his everlasting fealty to Israel."
Targeting former President George W. Bush, he further argues, "No single policy was as injurious to Middle Eastern Christians as the invasion of Iraq."
The author also criticizes Rubio and other Republican presidential candidates about how they want to deal with the Islamic State terror group, also known as ISIS or ISIL, Iraq and Syria. He says they want to oust Assad, "who possesses the most effective force opposing ISIL."
Many readers have left negative comments about the article.
"Historically inaccurate," reads one comment, which notes, "ISIS expanded after Obama pulled out against all advice, not after Bush went in." Another one said the author has "fallen for Palestinian propaganda." One comment complains about the author's "anti-Israel bent."
Thomas D Williams, permanent research fellow at the Center for Ethics and Culture, Notre Dame University, responds to Bandow's theory in an article in Breitbart. He writes, "Bandow seems to suggest … that upholding any position that the Islamic State finds unacceptable somehow makes a person or group guilty of the atrocities that ISIS carries out. The only stance that would not bring about this effect, however, would be a platform of radical appeasement."
In 2005, BusinessWeek Online reported that Bandow accepted payments from indicted Washington lobbyist Jack Abramoff for writing op-ed articles favorable to the positions of some of Abramoff's clients. Bandow admitted to it, saying, "It was a lapse of judgment on my part, and I take full responsibility for it."
Cato Communications Director Jamie Dettmer said at the time that the think-tank determined that Bandow "engaged in what we consider to be inappropriate behavior and he considers to be a lapse in judgment" and accepted his resignation. "Cato has an excellent reputation for integrity, and we're zealous in guarding that."
Republicans have responded to the criticism over their commitment to Israel in the past.
During a keynote speech by Cruz at a conference for Middle Eastern Christians in Washington D.C. in September 2014, some in the crowd started to turn on him when he suggested that "Christians have no greater ally than Israel," according to The Blaze.
Cruz continued even as the boos got louder: "Those who hate Israel hate America. Those who hate Jews hate Christians. If those in this room will not recognize that, then my heart weeps. If you hate the Jewish people you are not reflecting the teachings of Christ. And the very same people who persecute and murder Christians right now, who crucify Christians, who behead children, are the very same people who target Jews for their faith, for the same reason."