Former Rock Star Jason Fowler Trades Drugs and Fame for Jesus Christ (Interview)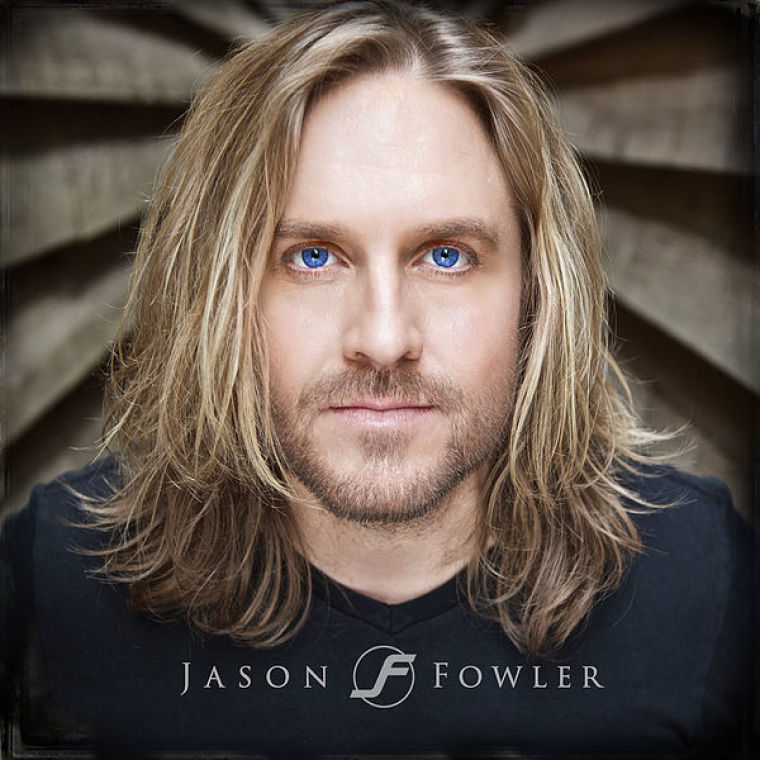 With the release of Jason Fowler's new album I Fall In, the former rocker-turned-worshipper explains his journey to sobriety and the impact his relationship with God has made on his life.
Fowler's life can be heard in his music. Living a rock-n-roll lifestyle for years eventually caused him to hit rock bottom. After being kicked out of a drug dealer's house in downtown Atlanta and being homeless, he cried out to God and eventually was able to put the broken pieces of his life back together.
The following is an edited transcript of Fowler's interview with The Christian Post in which he discusses his rock star lifestyle of hopelessness and the transformation he received after attending a Christian-based addiction recovery program.
Christian Post: You have been through so much, can you share a bit of your journey with us? Your past before Christ and how you came to Him.
 Fowler: I grew up in a musical family. My dad has a voice like Pavarotti, his brother Mike taught me how to play guitar, my brother Chad plays drums, and my uncle Chris Fowler plays piano. Chris and his wife, Joy Waters Fowler, have led worship in Atlanta for over 20 years. Joy has several albums out and is featured on the title track of my new album "I Fall In."
Some of my earliest memories were sitting around the piano at my grandmother's house singing everything from gospel to The Allman Brothers. I was surrounded by music from an early age but did not start playing an instrument until I was a teenager.
I actually won the Southern Regional Speed Skating Championship (7 states in the Southeastern United States) two times. They sent me to the Olympic Training Center in Colorado Springs when I was 16. I wanted to be in the Olympics. It was right around that time that I first started drinking alcohol.
I grew up in an alcoholic family and always said I'm never gonna drink or do drugs. I saw the effect it was having on my family. My friend asked me one weekend if I wanted to go and hang out with his older brother and their friends. I really didn't want to drink but wanted to fit in. I took my first drink and it changed everything. The alcohol killed the fear and made me feel like I was funny, liked, and comfortable in my own skin. It was my "liquid courage."
I was raised in a Christian home but started to turn away from God and church. I started drinking to have fun, to deal with life situations, and to fit in. Before long I was relying on it for everything instead of relying on God. Soon after, I started smoking pot. Both gave me a false sense of spirituality. I thought I could control it and could quit whenever I wanted.
During college I decided to try to make it in music. I joined a band called "Dirt Circus" and started touring the college circuit. It was a party every night. I started using whatever drugs were offered to me. Crazy enough I actually ended up getting kicked out of the band. I was hurt but wasn't going to give up. I thought that if I made it and got a record deal that everything would be okay.
After my band kicked me out I formed two bands "Entropy" and "Ultraphonic." I was going to try even harder. You see I was really trying to fill up the place inside of me with things of the world. I thought this would make me happy. I was "looking for love in all the wrong places." I realize now that the place inside all of us is designed for Jesus. He is the only one that fits perfectly and makes us complete.
By the time we got the record deal I had a big drug and alcohol habit. I had long passed the point of drinking and drugging for fun. I just drank and used drugs to hide and to numb the pain, but they weren't working anymore. I felt I had to drink and do drugs to survive. They had me. My problems continued to pile up and I never faced them. My actions of making bad choices, being selfish and self centered, and just trying to stay high created some bad consequences. My relationships with my family, friends, and myself were all broken. I was trying to stay afloat the only way I knew how.
The band broke up shortly after. I ended up trying a solo career in Atlanta with ImageMil. It had gotten so bad that they had to have an intervention with me. They told me they couldn't work with me anymore. My alcohol and drug addiction was too much. It was controlling and destroying my life. I was crushed.
I couldn't hold a job, I couldn't keep relationships together, I didn't like who I was, and did not have a relationship with God. I was hopeless...and ended up homeless. Staying with whoever I could. At the very end I was kicked out of a drug dealer's house.
Right then and there I said, "God whoever You are, whatever You are, please help me." I meant it with everything I had left.
The next thing I knew, I was in a Christ-based homeless shelter in Athens, Georgia. It was December 30, 2005. I was starting over.
We studied the 12 steps based on the teachings of Jesus. I started to feel better and get better mentally, physically, and most of all, spiritually. At 6 months of sobriety, I attended a men's conference. That is when I gave my life to Jesus.
After I accepted Jesus in my life, everything started to get better and better. It's really like a country song backwards. I started getting my life, my family, my friends, and myself back. I started getting involved in church and even joined the praise team.
I have been sober over 10 years and leading worship at Celebrate Recovery for over 6 years. I've been the worship leader at a church plant in the heart of Atlanta with Pastor Jason Becker for over three years. My wife and I also work together serving others through her ministry HEARTS Across Atlanta. We feed the homeless, provide clothing, toiletries, and play music to share His love.
I love serving, giving back, and sharing the story of redemption. Jesus saved my life and I want to share my story and His story of love, mercy, and Grace through my music.
CP: Not many people in the Christian industry have come through homelessness and addiction. How have what you've been through influence your music, your show and how you value what you do?
Fowler: When I first got sober I didn't really want anyone to know that I was a drug addict and homeless. I was ashamed of the way I was and what I had become. There is a certain gratitude and humility that comes with surviving that. It's amazing how God can use our past hurts, habits, and hang ups for His glory to help others. People relate with someone who share a similar experience. Like survivors of a shipwreck there is a certain bond that forms.
I have always played music for the love of it. It ended up being a big part of who I was and what defined me. After accepting Jesus I started to realize that God had saved me and my life really had a purpose. It was to share my experiences, hope, and redemption with others. Music is not what defines me but what God has given me to help others. My grandmother has a saying I just love. "Your talent is God's gift to you. What you do with it is your gift to God."
In my show I usually incorporate a short testimony about being homeless and struggling with alcohol and drug addiction. I also tell my story at different events for youth, churches, conferences, and Celebrate Recovery. I use my past to help others.
jeannie.law@christianpost.com