Franklin Graham condemns Randall Terry's 'Sodom and Gomorrah' protest against Pete Buttigieg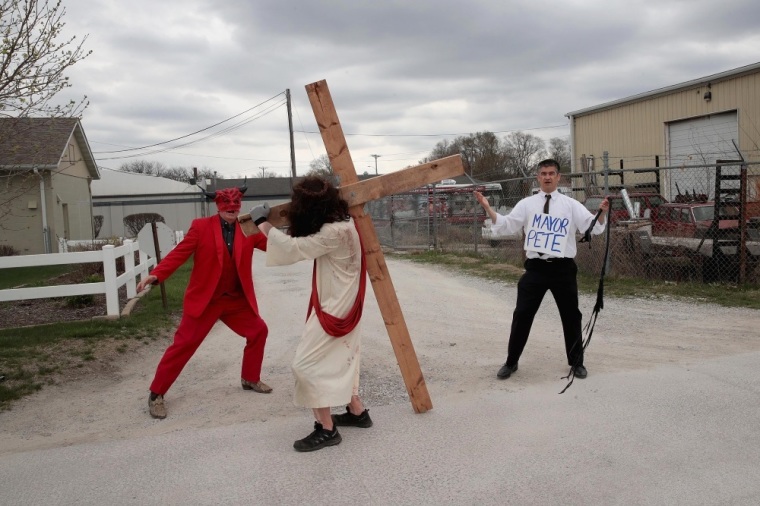 Evangelist Rev. Franklin Graham condemned protesters who shouted slurs about "Sodom and Gomorrah" toward gay presidential candidate Mayor Pete Buttigieg on Tuesday at an Iowa campaign rally.
Graham, son of the late Billy Graham took to Facebook to condemn the harassment.
"Protesters shouting 'Sodom and Gomorrah' interrupted mayor and 2020 presidential candidate Pete Buttigieg this week at a rally in Iowa. I don't agree with heckling anyone," he wrote.
While on his campaign run in Iowa this week, protesters, including Randall Terry, a Christian activist who founded Operation Rescue, an anti-abortion rights group, shouted the biblical reference, "Sodom and Gomorrah," which was destroyed by God for their sinful behavior including homosexuality.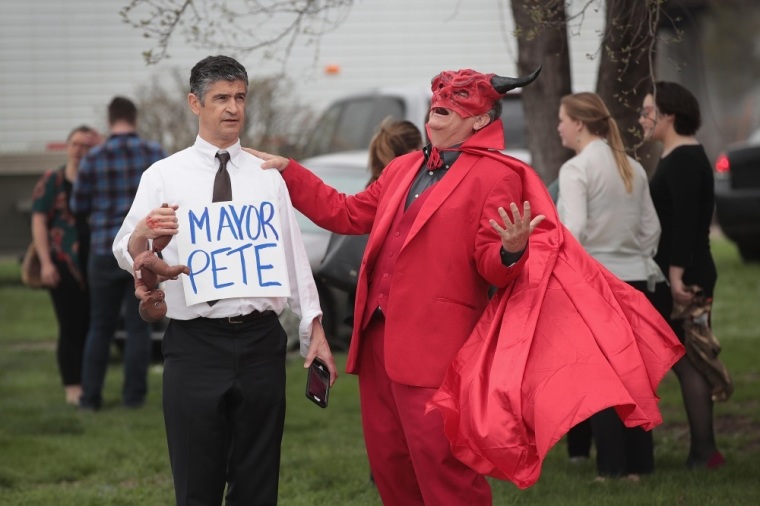 Democrat presidential candidate and mayor of South Bend, Indiana, Buttigieg hopes to make history as the first openly gay president in America.
Operation Rescue, split with Terry 18 years ago and now considers the activist too radical.
Other Christian leaders have also weighed in to condemn the behavior of the protesters. 
"I identify with the fake @PeteButtigieg whipping Jesus. It was MY sins that put Him on the Cross, my sins as well that Jesus died for, and I would have likely yelled "crucify!" But for grace. Singling out Mayor Pete alone for this is horrendous, especially as a political protest," Southern Baptist Pastor Alan Cross wrote on Twitter. 
Christian radio host Carmen LaBerge also weighed in on Twitter. "Misrepresenting Christ is not Christian. Making a farce of the faith is not faithful. Please stop," she wrote in part. 
Buttigieg who was also met with cheers at the campaign rally, tactfully responded to his critics, "The good news is, the condition of my soul is in the hands of God, but the Iowa caucuses are up to you."
While not condoning the politician's lifestyle, Graham did commend his response.
"Mayor Buttigieg is absolutely right—His soul is in the hands of God, so is everyone's," the president of the Billy Graham Evangelistic Association said.
"He also says that he's a Christian and wants to become the first openly gay president in America's history. What's wrong with that picture? In reality, being a Christian isn't just a title we select or a church membership. It is a faith in God and His Word that transforms our lives to be more like the One we follow—Jesus Christ," Graham continued.
Last week, Buttigieg drew criticism from evangelicals after telling Vice President Mike Pence that his gay marriage actually brought him "closer to God."
"My marriage to Chasten has made me a better man — and yes, Mr. Vice President, it has moved me closer to God," Buttigieg declared during a speech at the LGBT Victory Fund's annual brunch in Washington, D.C., according to USA Today.
Despite slamming the protestors, Graham went on to reference John 14:15, where Jesus said those who love God keep His commandments.
"The Bible makes it very clear that homosexuality is a sin. 'If a man lies with a male as with a woman, both of them have committed an abomination... (Leviticus 20:13). That's what God says and that settles it for me. I stand with the Word of God. I care enough about people to tell them the truth and to warn them about the judgment to come for all sin," Graham warned Buttigieg.