Franklin Graham on New York City Bombing: US Needs President Who's Tough on Terrorism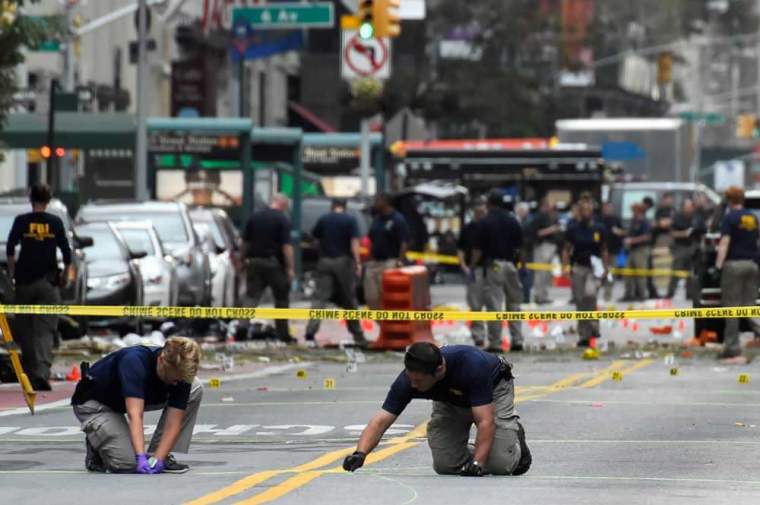 Evangelist Franklin Graham responded to explosions in New York City and New Jersey and a stabbing incident at a Minnesota mall, saying the next president "needs to be someone who is tough on terrorism." Meanwhile, another explosion was reported in New Jersey early Monday even as authorities were interrogating five people in New York and Islamic State claimed responsibility for the mall attack.
"One thing is for sure – our next president needs to be someone who is tough on terrorism," Graham, president of Samaritan's Purse and Billy Graham Evangelistic Association, wrote in a Facebook post Sunday, hours before another device exploded while a bomb squad robot was examining a suspicious package near an Elizabeth transit station, N.J.
"A pipe bomb exploding in New Jersey, a multiple stabbing in a shopping mall in Minnesota, and a major explosion and a possible second pressure-cooker bomb planted in Manhattan – all within 24 hours here in the United States," Graham pointed out, urging his followers to join him in "praying for the injured and for the families of victims" and "for law enforcement as they try to find those guilty of being involved in these atrocities and as they continue to serve to protect us."
The explosive device that exploded early Monday contained as many as five devices, a spokesperson for Elizabeth Mayor Chris Bollwage said, according to NBC News, which quoted him as saying, "Based on the loudness, I think people could have been severely hurt or injured if they had been in the vicinity."
On Saturday night, a man in a private security uniform stabbed nine people at the Crossroads Center in St. Cloud, Minnesota, and reportedly asked one victim if she or he was Muslim. An off-duty police officer shot and killed the attacker.
The man who stabbed was a "soldier of the Islamic state," Rasd, a news agency linked to the Islamic State terror group, also known as Daesh, ISIS or ISIL, claimed, according to The Associated Press.
The Star Tribune of Minneapolis identified the attacker as 22-year-old Dahir A. Adan, whose family is Somali and had lived in the U.S. for 15 years.
None of those stabbed received life-threatening wounds, St. Cloud police Chief Blair Anderson was quoted as saying.
The Manhattan explosion also took place Saturday night on West 23rd Street, near Sixth Avenue in the Chelsea neighborhood, injuring 29 people, shaking buildings and shattering windows.
"I'm concerned," New York Police Commissioner James O'Neill was quoted as saying. "We did have a bomb that was detonated on 23rd Street and we have no one apprehended, so of course I'm concerned. I know we're going to find out who did this, and they'll be brought to justice."
In Manhattan, a second device was found by security officials about four blocks away in the middle of a residential block, according to The Wall Street Journal, which quoted a law-enforcement official as saying that both bombs were made using pressure cookers that were filled with explosives and shrapnel, including ball bearings or metal BBs, and could be detonated using flip phones and Christmas lights.
The devices are similar to those used in the Boston Marathon bombings, the official added. The second device is being investigated by the Federal Bureau of Investigation.
On Sunday night, authorities stopped a "vehicle of interest" in the New York blast near the Verrazano-Narrows Bridge in New York, NBC News reported, quoting FBI officials as saying that five people were being questioned early Monday. While none of them had been charged, the investigation was ongoing.