Franklin Graham Says He Has No Faith in Democratic, Republican or Tea Parties, Urges Christians to Run for Office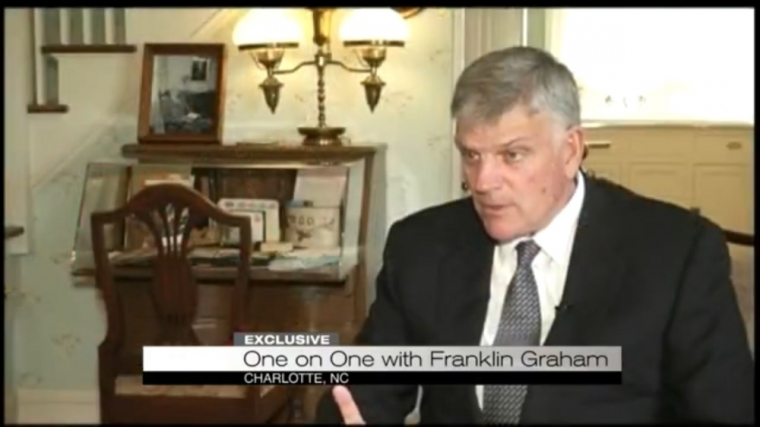 The Rev. Franklin Graham said in a recent interview that when it comes to the American political system, he has no faith in the Democratic Party, Republican Party or the Tea Party. Instead, he called on Christians to go out and vote and run for office in the upcoming 2016 elections.
"I have no faith in the Democratic Party, I have no faith in the Republican Party, I have no faith in the Tea Party, whoever they are," Graham told WIAT 42 News in an interview posted on Thurday.
He added that he's not endorsing anyone in the 2016 elections, but urges Christians to run for office.
His remarks echo an earlier statement he made in April, when he said he doesn't believe either Democrats or Republicans will be able to fix America's problems.
"At 62 years of age, I've lived long enough to learn that neither the Democrats nor the Republicans can turn this country around; no political party or politician is the answer. The only hope for this country is Almighty God and His Son Jesus Christ," Graham said in a Facebook post.
At that time he also revealed that he will be traveling in 2016 to all 50 U.S. states to rally Christians to get involved in political elections.
"I want to challenge Christians to boldly live out their faith and to pray for our nation and its leaders. I want to encourage Christians to get out and vote, and to cast their ballots for candidates who uphold biblical principles," the evangelical preacher explained.
"I want to strongly urge Christians to run for public office at every level — local, state, and federal. We will not be endorsing any political candidates, but I will be proclaiming the truth of God's Gospel in every state."
Graham also discussed the topic of same-sex marriage in his WIAT 42 News interview, and suggested it was the will of judges rather than the opinions of the people that are pushing for the practice to be legalized.
"Every place this has been put up to the vote of the people, the people vote it down. It's the judges that are overturning the will for the people. I don't think this is as big of a problem as it sounds with the people," he said.
On his Facebook page Graham has been urging Americans to pray each day for one of the nine Supreme Court justices. The highest court in the land is getting ready to rule on whether to allow gay marriages to continue to be decided on a state-level, or whether the Constitution requires they be legalized everywhere.
"Today pray for Supreme Court Justice Stephen G. Breyer, that God would give him wisdom and guide his mind as the court weighs the important issue of same-sex marriage in our nation," he posted on Thursday.