Franklin Graham Wants Trump to Make America a Global 'Peacemaker' Again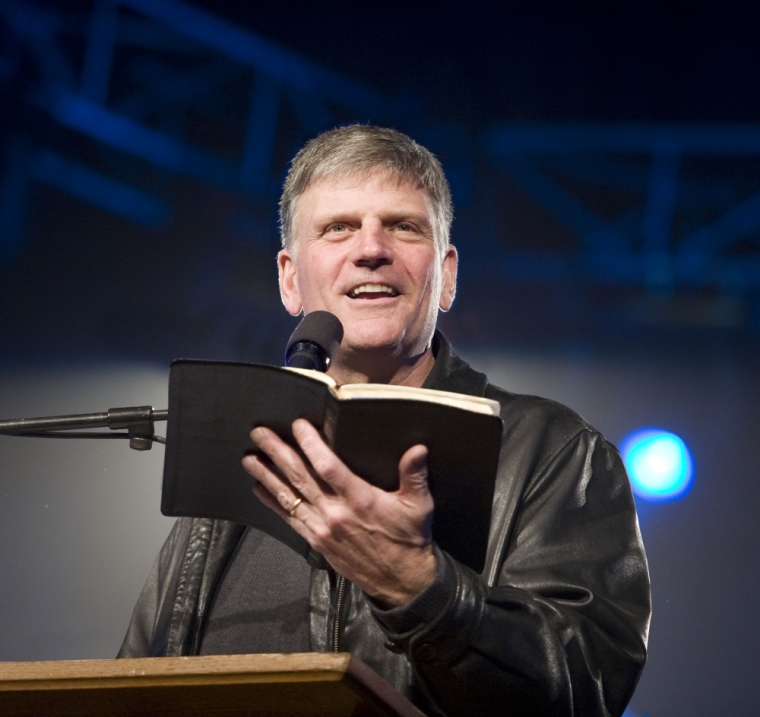 Popular evangelist Franklin Graham is calling on President-elect Donald Trump to restore the United States to its role as a global peacemaker following what some have called one of the worst foreign policy presidencies in American history.
Graham, the president of the Billy Graham Evangelistic Association and the son of legendary evangelist Billy Graham, took to his Facebook page on Thursday to comment on the ceasefire agreement reached in civil war-stricken Syria, which was brokered by Russia and Turkey, not the United States.
Graham indirectly took a jab at the foreign policy of President Barack Obama by linking to comments issued by Harvard law professor and author Alan Dershowitz that were critical of the Obama administration for failing to veto the recent controversial United Nations resolution condemning Israeli settlements in Palestinian territory East of Jerusalem.
In an interview with "Fox & Friends" on Monday, the 78-year-old Dershowitz, a political liberal, explained that before Obama was sworn into office, he privately promised him that "he would always have Israel's back." Instead, Dershowitz claims that Obama pulled a "bait and switch" on the American people so that he could "stab [Israel] in the back."
Dershowitz added that Obama will go down "as one of the worst foreign policy presidents ever."
Commenting on the turmoil that exists around the world today, Graham criticized the fact that it seems like the U.S. is no longer acting like "the leader in peacemaking around the world."
"We were the ones who brought people to the table to negotiate. Syria, Turkey, and Russia have reached a ceasefire agreement to take effect tonight — and the U.S. wasn't even involved," Graham wrote. "Harvard Professor Alan Dershowitz, who I don't always agree with, said this week that President Obama will go down in history as one of the worst foreign policy presidents ever. My prayer is that this ceasefire will hold, and that a diplomatic solution can be worked out for a long-term peaceful resolution. So many lives are at stake."
Graham then called on Trump, who will be sworn into the Oval Office on Jan. 20, to return America to its role as world "peacemaker."
"I also pray that as president, Donald Trump will re-establish America as a peacemaker in the world, helping to resolve conflicts rather than escalate them," Graham wrote. "The Bible says, 'Blessed are the peacemakers' (Matthew 5:9)."
It was announced on Wednesday that Graham will be one of six religious leaders who will be praying and participating in Trump's inauguration ceremony on Jan. 20 in Washington, D.C.
Other faith leaders who will participate in the event include Florida-based televangelist Paula White, Hispanic evangelical preacher Samuel Rodriguez, Archbishop of New York, Cardinal Timothy Dolan; Rabbi Marvin Hier, the co-founder of the Simon Wiesenthal Center; and Detroit Bishop Wayne T. Jackson.
"It is a privilege to be asked to take part in the inauguration of the next President of the United States," he wrote. "I am very thankful that prayer and reading from God's Holy Word will be a part of this important ceremony as the world watches. We need God's blessing and favor on this nation and our new president, Donald J. Trump."