FRC Hails Victory Against 'Indoctrination of Children' as School Drops Transgender Coming Out Event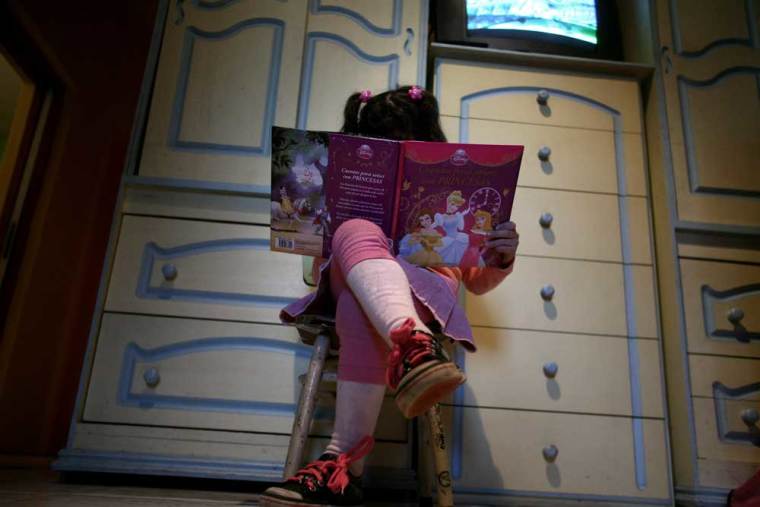 The conservative Family Research Council has praised parents who forced the Fairfax County School System in Virginia to postpone a taxpayer-funded transgender "coming out" discussion event.
"It's a small victory in the fight against political indoctrination of public school children," FRC's blog on Thursday stated.
Fairfax County Schools announced last week that it was planning on holding a "Coming Out and Coming Around" event in July, which would have had parents, counselors and LGBTQ adolescents share experiences and answer questions.
Fairfax County property owners and families pushed back against the planned talk, however, arguing that the panel would only present the pro-LGBT view on the issue, and would not allow conservative voices.
One parent apparently asked organizers whether anyone on the panel would argue against children choosing their gender and transitioning, but was told there would not be such a view represented.
Following more questions and pressure from parents, Fairfax decided to postpone the LGBT talk.
As The Washington Post reported back in June 2016, Fairfax has had nondiscrimination policy allowing male students identifying as females to use the bathroom of their choosing, and vice versa, since even before former President Barack Obama's directive to all schools in May last year.
Fairfax was also planning at the time to put the policy into practice by adding enforcement protocol for teachers and administrators, but put those plans on hold after concern from school board members regarding the privacy of non-transgender students.
WP's Editorial Board criticized Fairfax's decision at the time, arguing that LGBT opponents present "trumped-up fears" about student safety.
"In reality, it is transgender students who are made to feel unsafe when their peers harass and bully them for trying to go to the bathroom," WP argued.
"It appears their advocates have been similarly bullied into abandoning a smart change to the status quo: Fairfax's regulations would have made it easier for transgender students to access the accommodations they are entitled to, and for schools to serve them without confusion."
LGBT initiatives have been pushed on a number of public schools across America in recent months, with a group of Texas-based conservative Christian pastors denouncing last week proposals for Houston schools to include an LGBT studies program.
"The proposal by HISD Superintendent Richard Carranza to introduce California-style LGBTQ 'studies' into our children's U.S. History curriculum is not about education, it is about indoctrination," the Houston Area Pastor Council said in a statement.
"Carranza is an import from San Francisco where this kind of propaganda that attempts to equate sexual lifestyles, gender confusion and hostility toward the traditional family has become the norm."
The Council also stated that school district leadership "needs to remind Dr. Carranza that this is Texas, where the people of all ethnicities still believe that our children are to be protected, nurtured and educated, not used as a social experiment of a radical political agenda."
FRC has spoken out against the implementation of transgender policies in a number of sections in U.S. society.
FRC President Tony Perkins warned earlier in June that mandatory transgender sensitivity training in the Army, part of initiatives to welcome in LGBT soldiers, exposes that female soldiers will be left vulnerable.
"In a major break from precedent, the military's largest branch is warning female soldiers to expect biological men in their showers. That's just one of the mind-blowing changes the Army is bracing for on July 1, along with 'male pregnancies' and taxpayer-funded gender reassignment," Perkins warned at the time, referring to the date transgender people will officially be welcomed in the Army.